We have a toddler in the house who loves music. He's got this little bunny shaped mp3 player (called Alilo) that he carries around in a little carry case. He seems to love doing life with a backing track!
Because of Alilo, I've been listening all my favourite childhood songs – many of them classic Disney numbers. "Under the Sea" from Disney's The Little Mermaid is a firm favourite at the moment (can you believe that the movie was released nearly 30 years ago??). I listen to that song maybe ten or eleven times a day??? Perhaps because that song has been drilled into my subconscious over the last few weeks is why I had this burning desire to write a mermaid crochet pattern!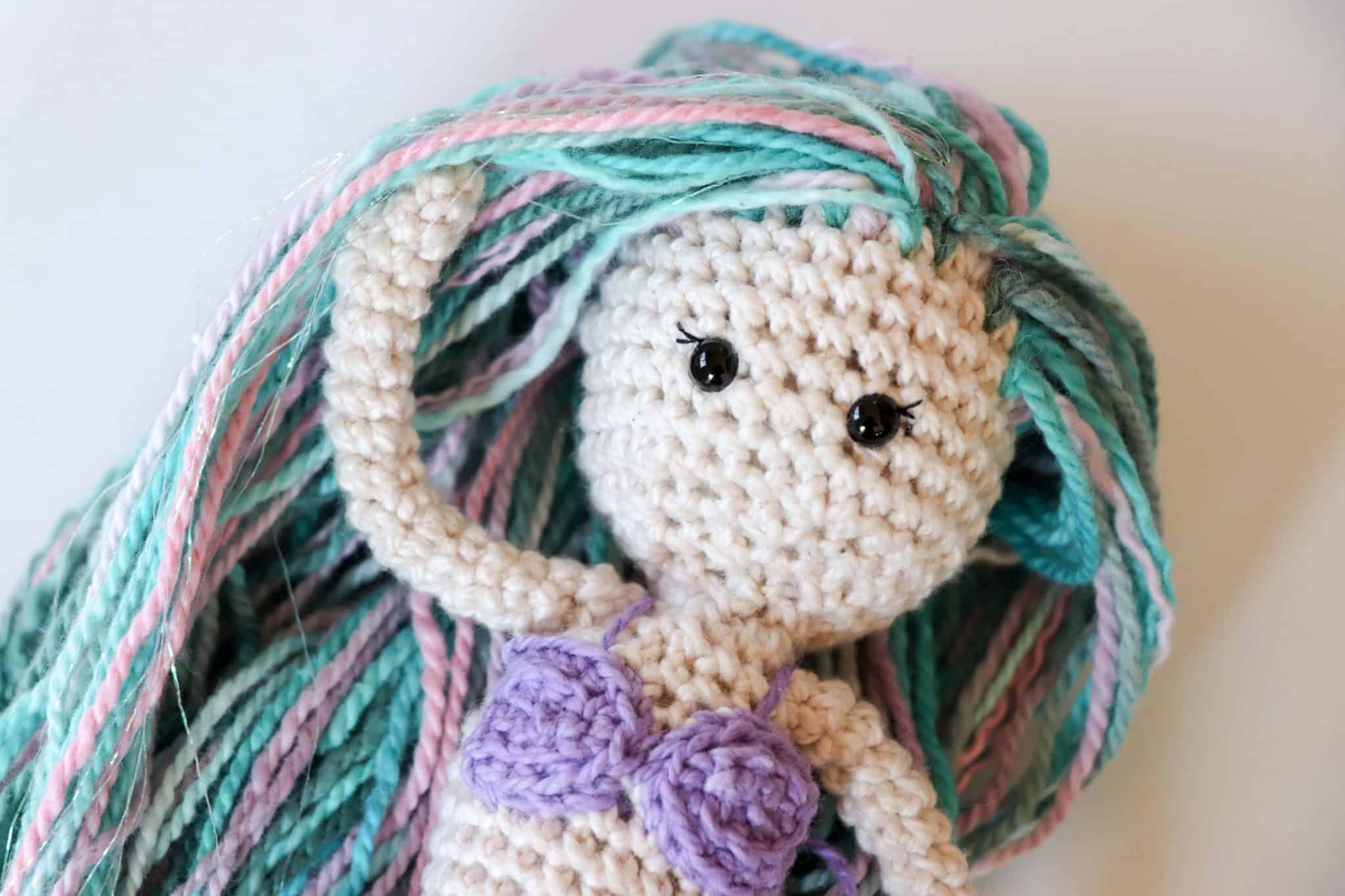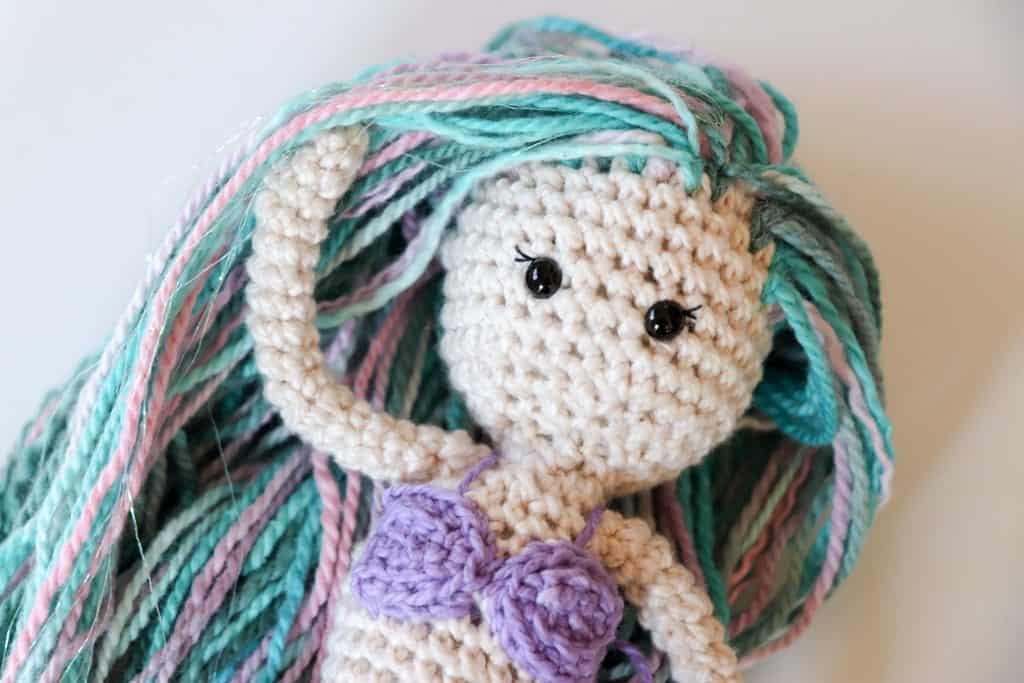 I wanted her to be beautiful and mystical and was beyond thrilled when I found the perfect yarn for her hair: Moya cotton DK in the color(s) Iris. It's the most stunning colourway; mermaid colors through and through! It was easy to select the rest of the colors for Luna too as all of the Moya yarns are so pretty. And Moya yarns are locally made too, bonus!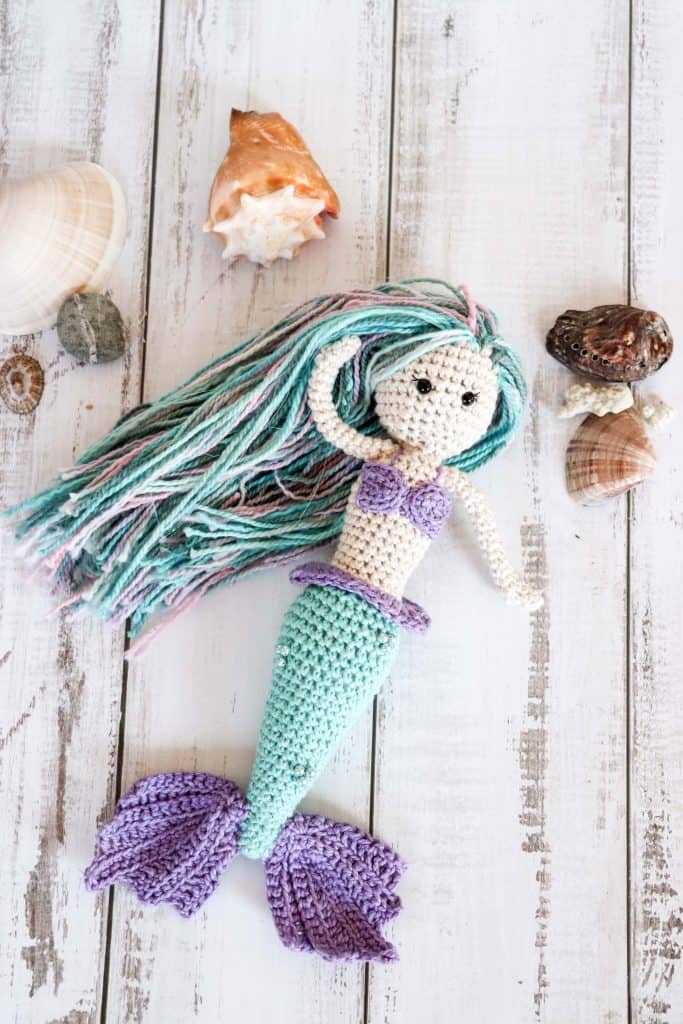 I had fun with the details on this project, adding ridges to her fins, some pearl beads to represent her glistening scales and some iridescent thread in her hair to make it sparkle too. What do you think? I think she'd make a lovely heirloom gift for a little girl.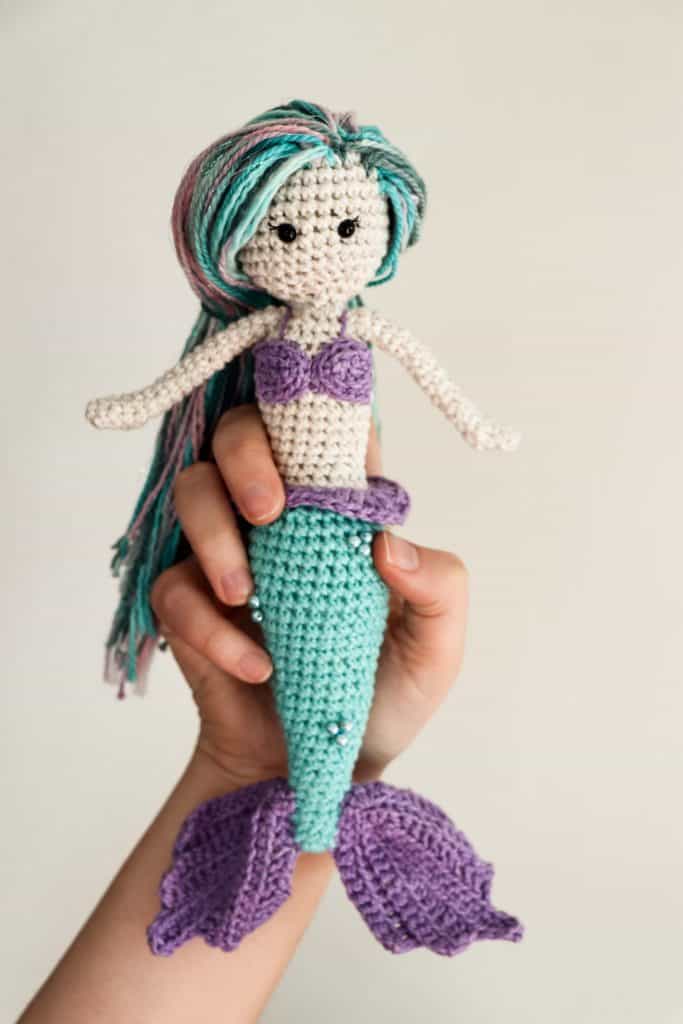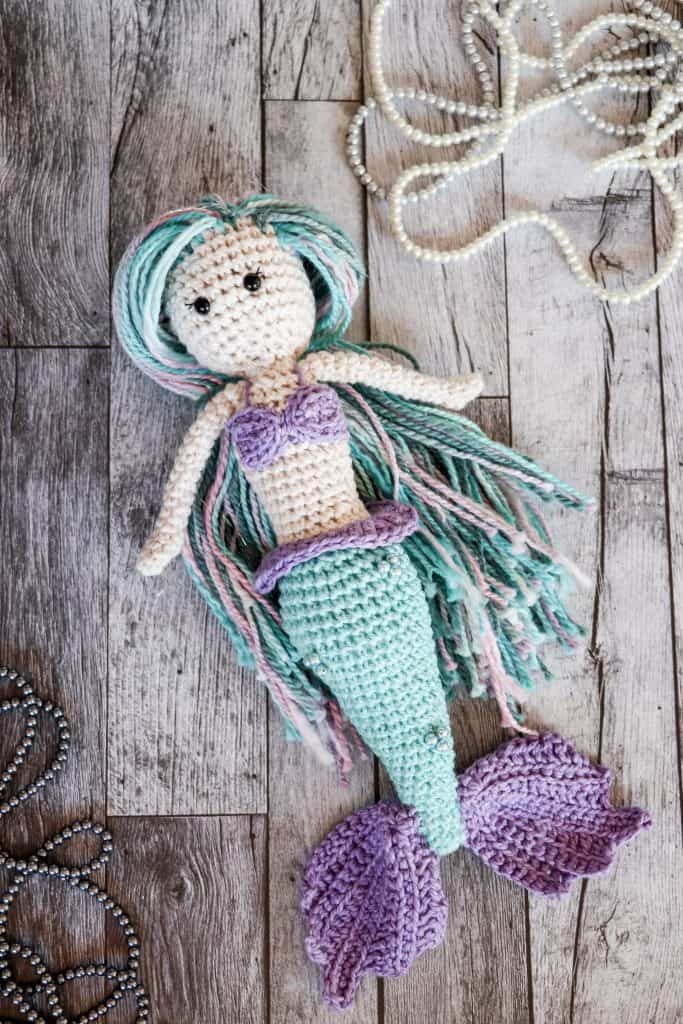 Where to get the pattern
You can find the Luna mermaid crochet pattern at any of my online shops
Hope you enjoy her! I'd love to see your Luna mermaids. Please tag me (@thoresbycottage) on Instagram, or share a picture on Facebook!
Yours in craft,
Caitie x