We went on a work trip to Australia earlier this year, and one of the highlights for our toddler was meeting a real koala! He fondly named it Koala-Lou (after Koala-Lou from the well known Aussie book). Now, every koala he sees is called 'Koala Lou'.
Did you know that these cuddly critters can sleep for up to 18 hours a day? You may have heard them referred to as koala 'bears' but they are actually not bears at all, but rather marsupials who are only found in Australia. I've been wanting to make a crochet koala square since the trip, and I've finally finished it!
This crochet koala square is a such a sweet motif that you can easily add into blankets and other home decor for your kiddies. I've also got a host of other animal designs up my sleeve, so watch this space! You can also sign up to my newsletter so that you hear about the newest patterns as soon as they are released.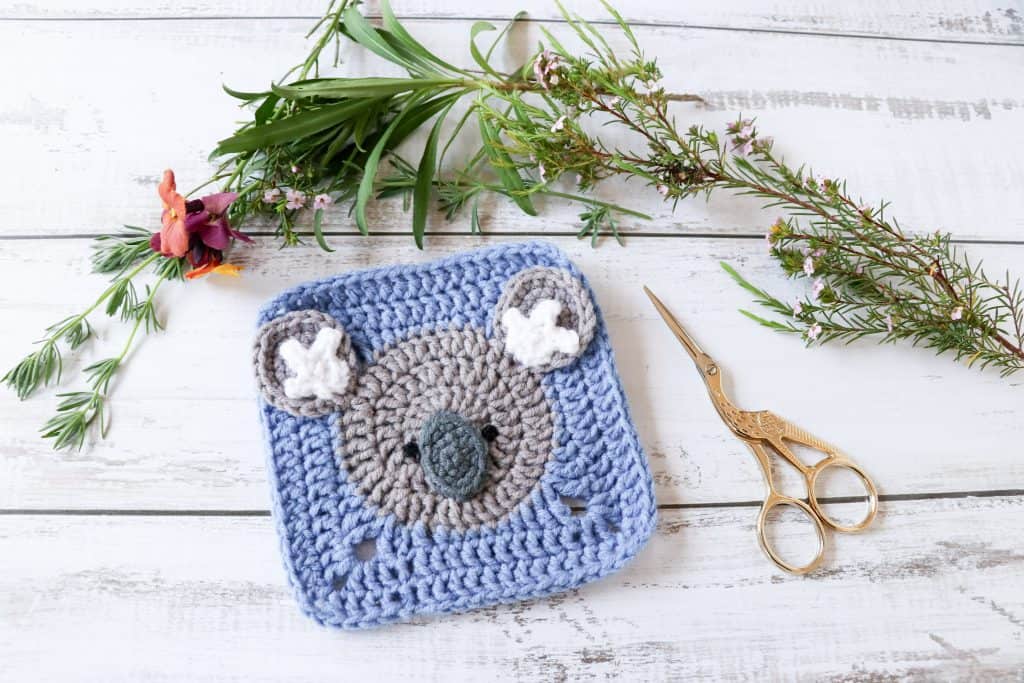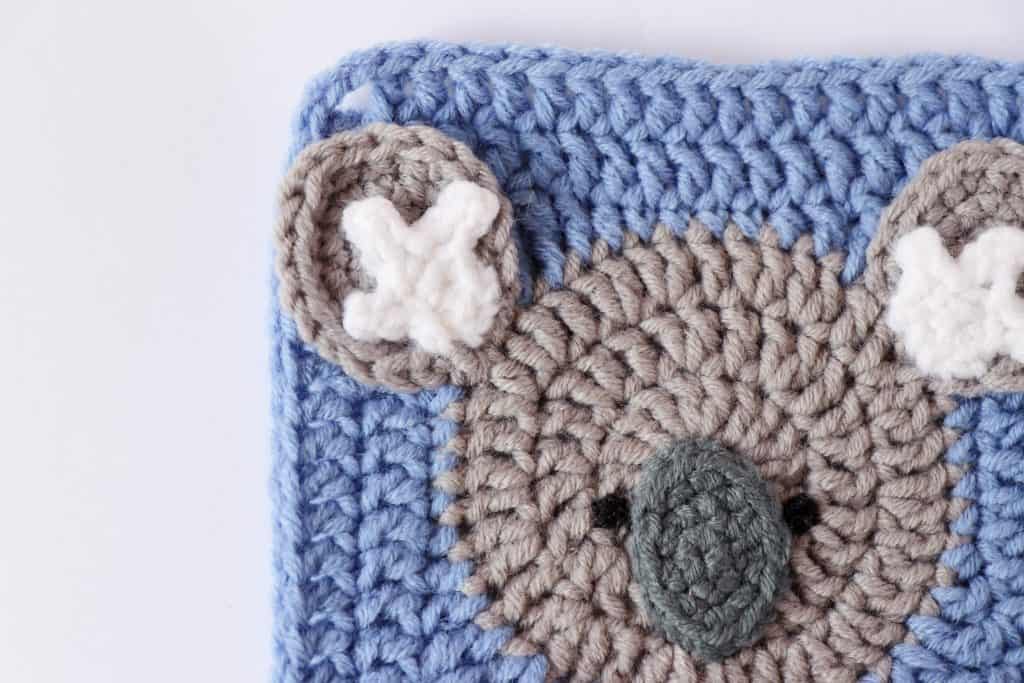 This pattern is very flexible and you can use whatever yarn type you have on hand. I've tried this with both worsted and light worsted yarn, in acrylic and in cotton. All of them turn out beautifully! As always, I so enjoy seeing your finished creations. Please do tag me on Instagram, share the pictures on Facebook or send me an email with some pictures.
Where to get the crochet koala square pattern?
This pattern is available at any of my online shops.
Yours in craft,
Caitie x