A few days ago I posted my little bunny applique pattern. As part of the decor for the photographs, I included some little carrots. Everyone seems to love them, so here is the mini carrot applique crochet pattern! These mini carrots really are dinky. If you are using the yarn and hook suggested, they will turn out no more than 4cm long! I think they would be adorable paired with the bunnies in some Easter bunting.
NOTES
Difficulty level: Easy
This pattern uses US terminology. For abbreviations, look here.
REQUIREMENTS
C / 2.75mm crochet hook
Scrap yarn (DK cotton, such as Paintbox Yarns) in orange and green
Main color (MC), such as brown, grey or cream.
Yarn needle
Scissors
Mini carrot applique crochet pattern
In orange yarn, leave a tail and ch 6
Work back along the ch (in the back bumps) as follows: sk 1 ch, slst, sc, hdc, dc, dc + hdc in last st.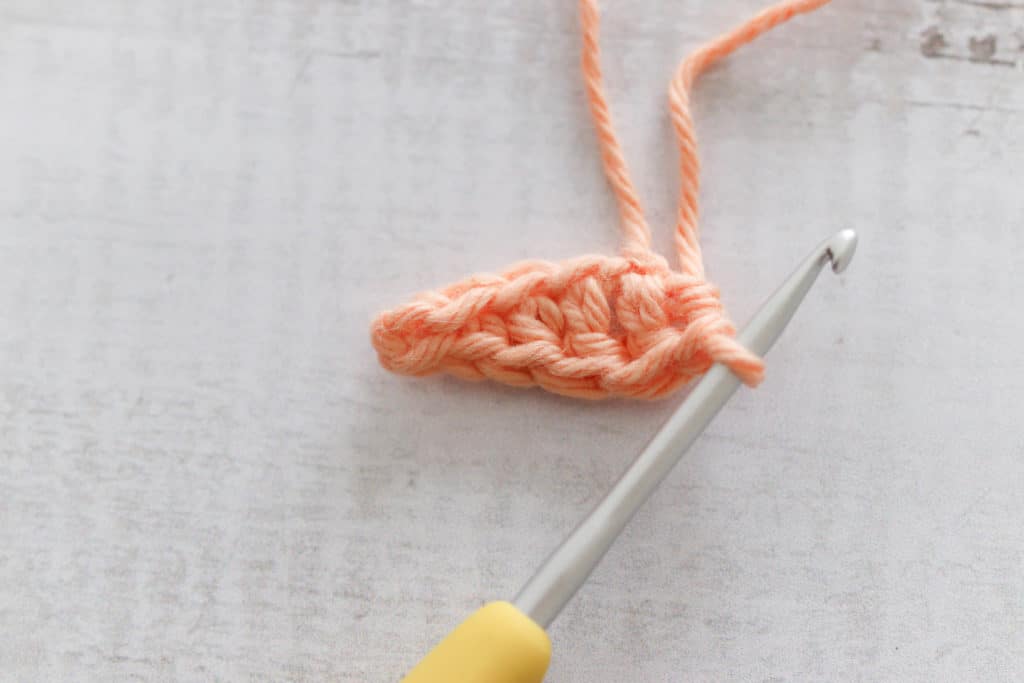 3. Cut the yarn. You should now have two yarn tails next to each other. To finish off the carrot shape, tie these two tails together and then weave in the ends.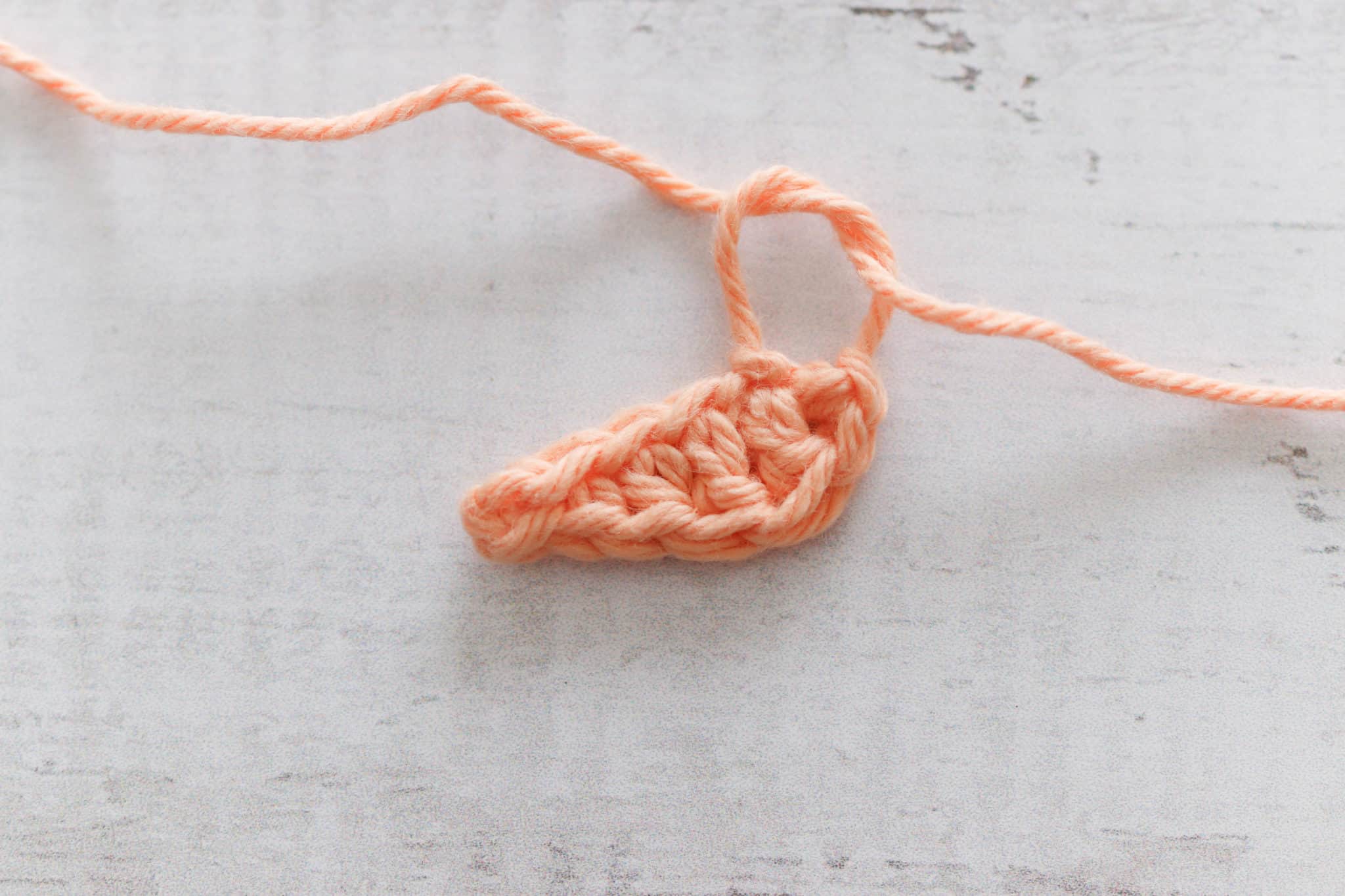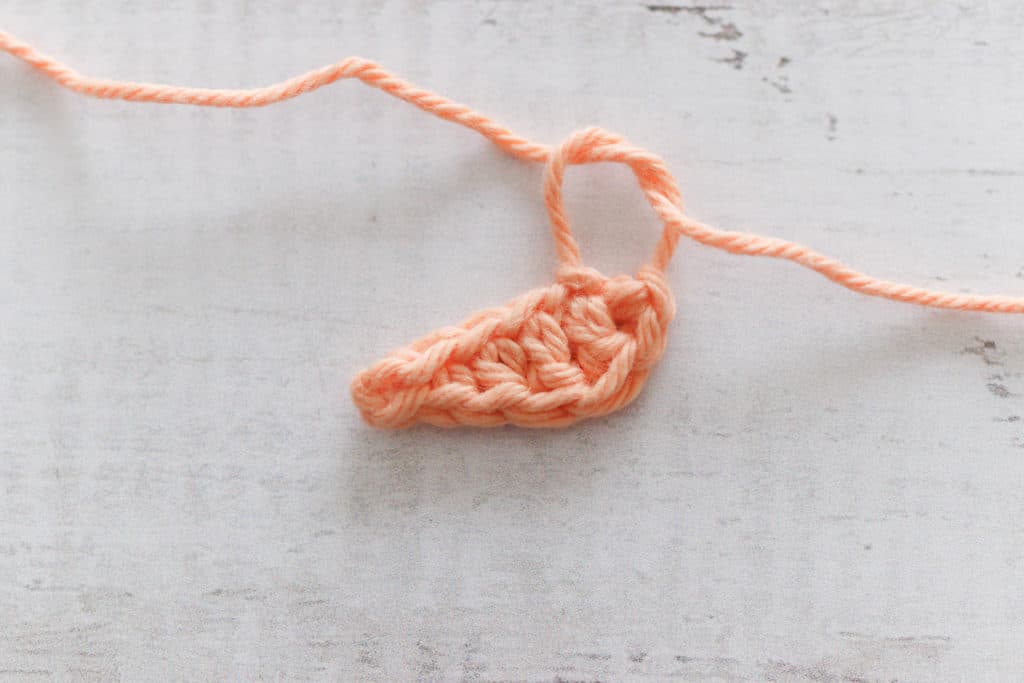 4. Cut 2 lengths of green yarn, approximately 10cm each, and hold them together.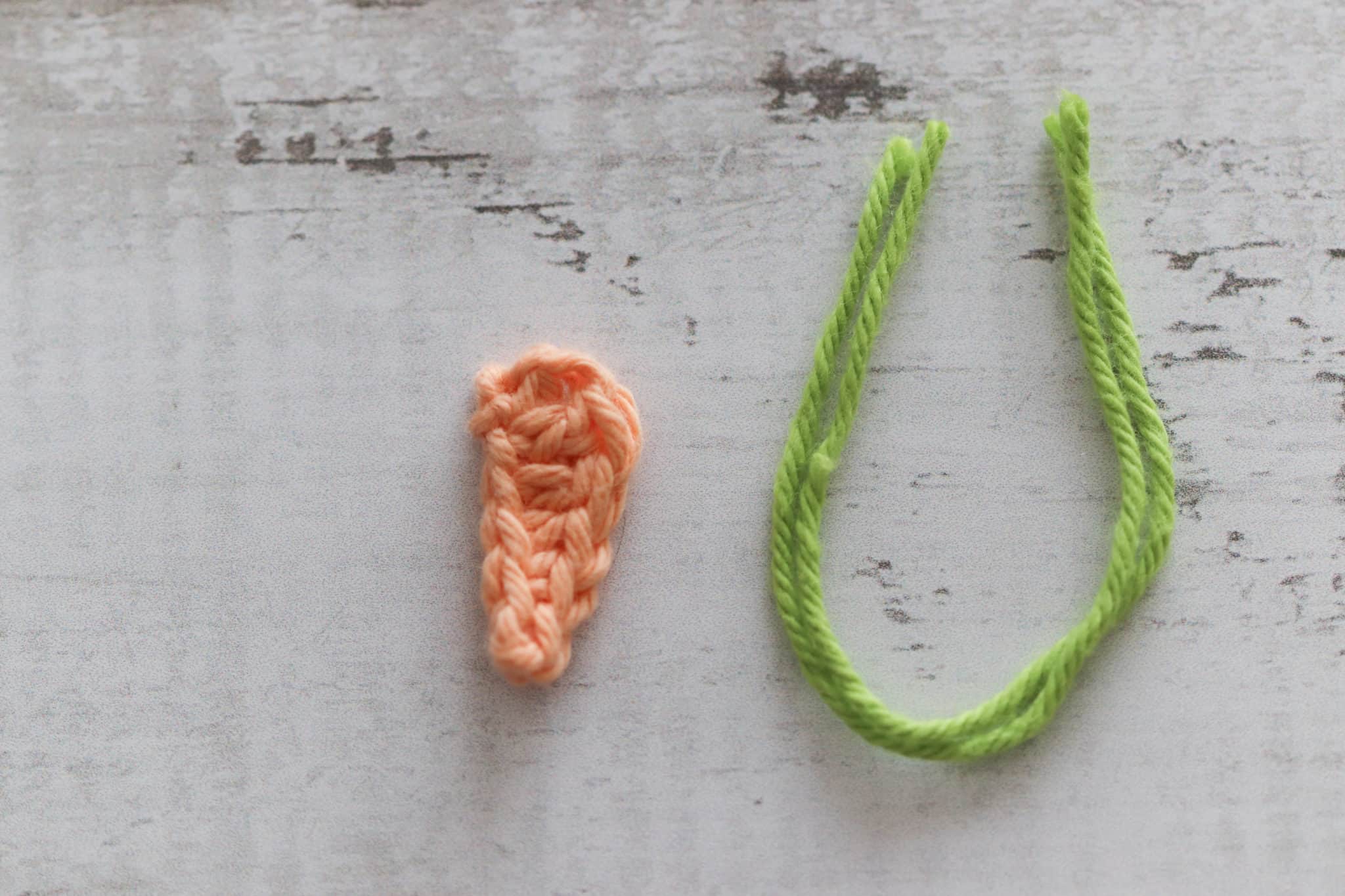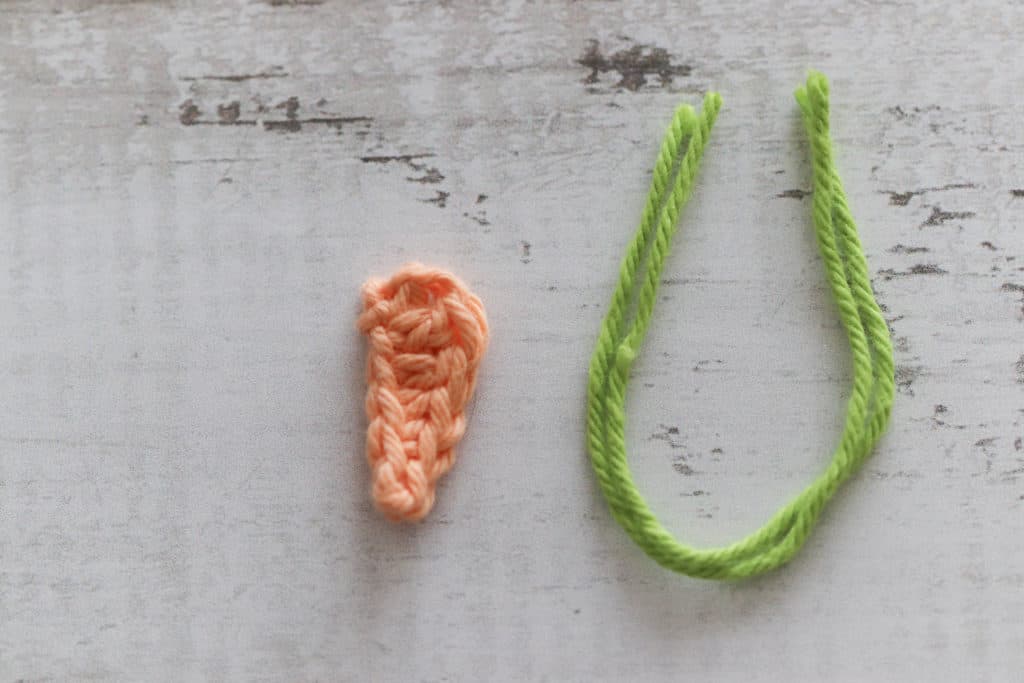 5. Fold the green yarn strands in half. Insert your hook through the top of the carrot (from the back), grab the middle of the green yarn with your hook and pull the loops through. Don't pull the green yarn all the way through!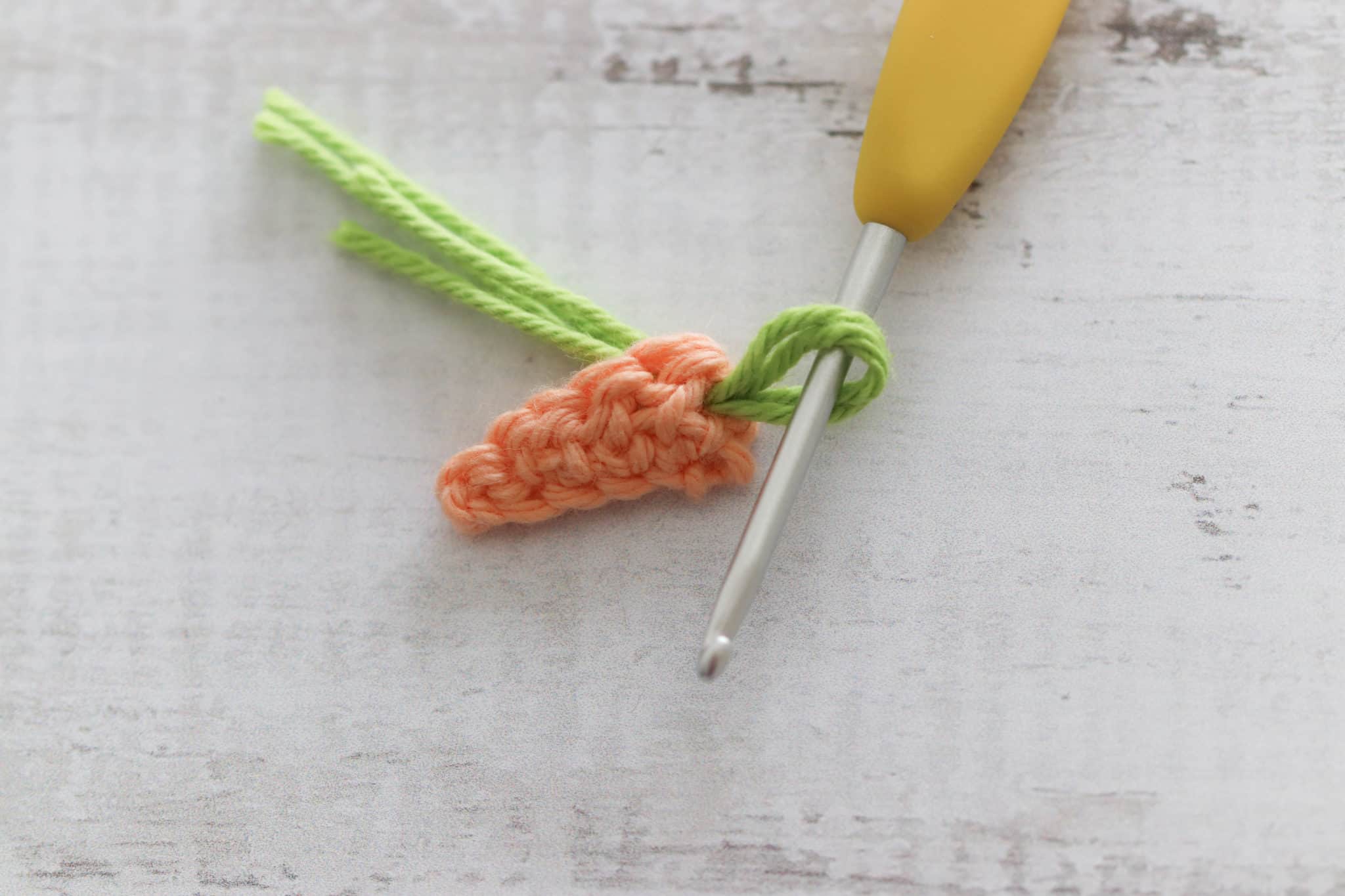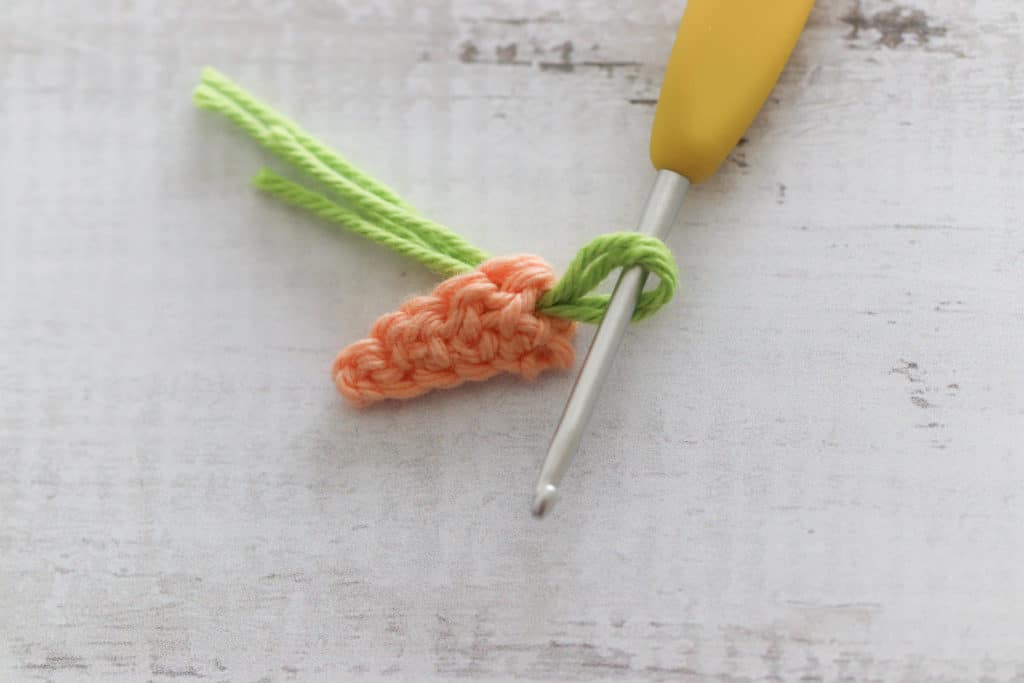 6. Take the loose green tails and pull them through the green loops. Pull the tails gently to secure the carrot top in place.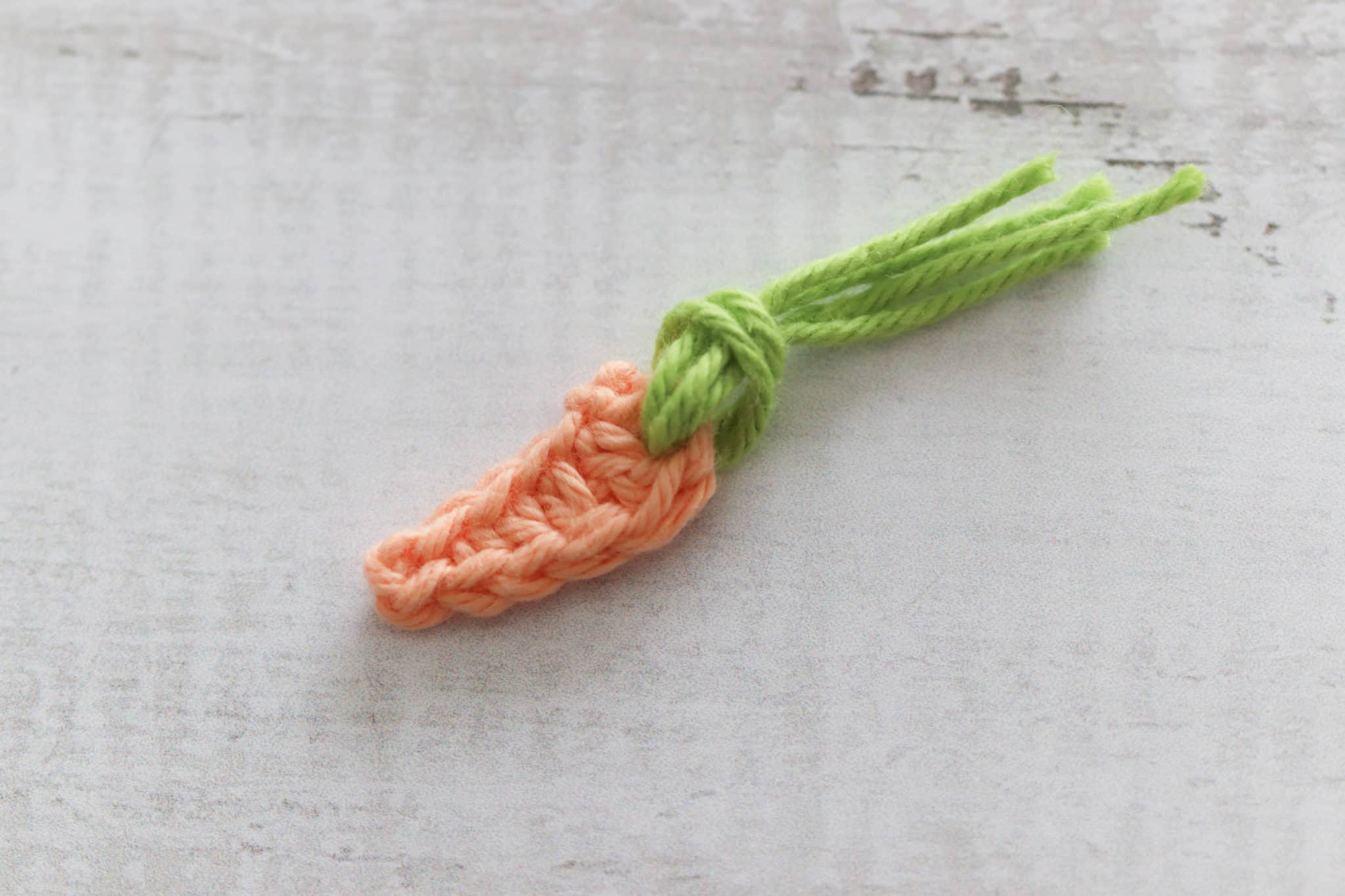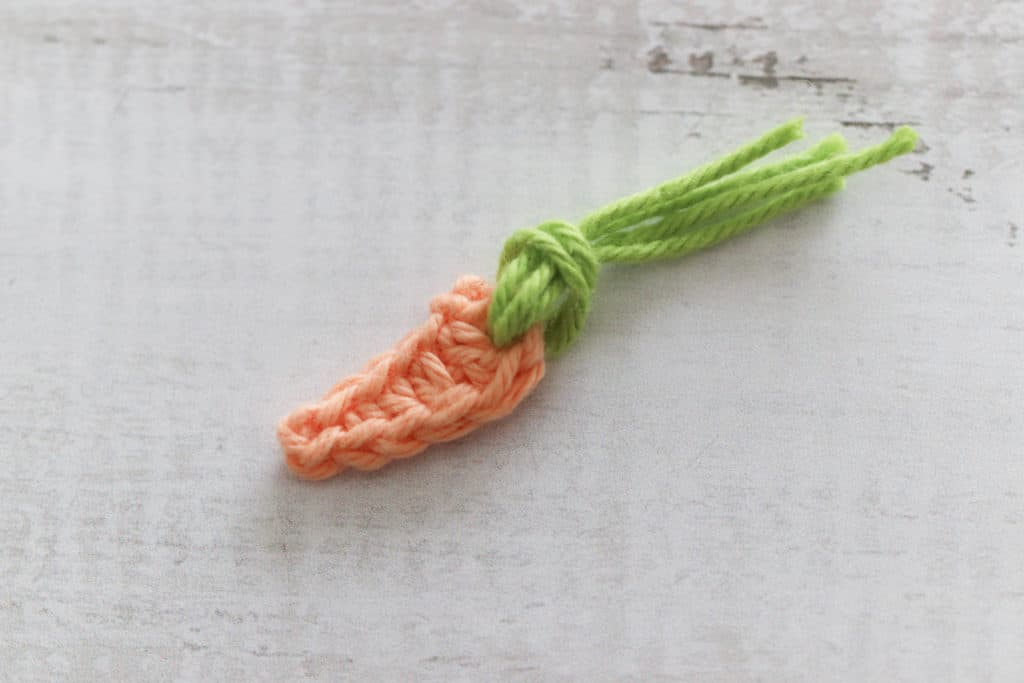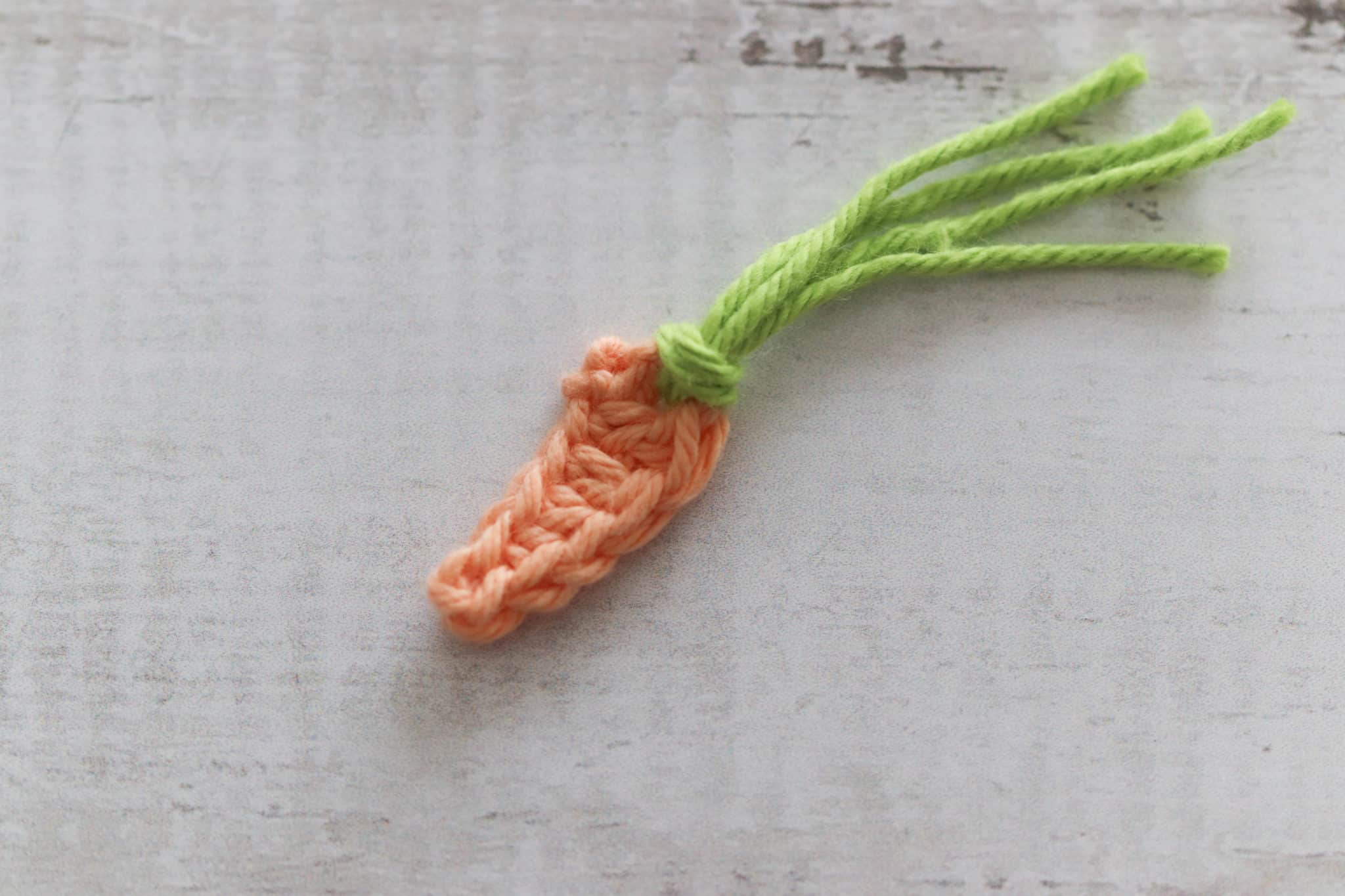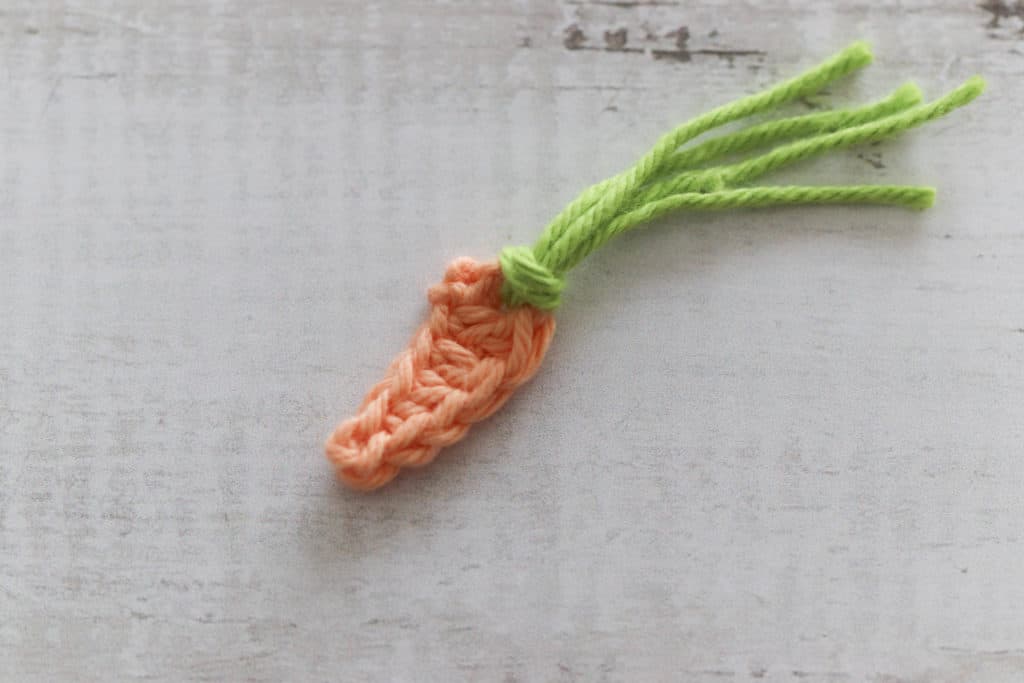 7. Trim the carrot top. For a more textured carrot top (pictured below on the right hand side), use a yarn needle to gently separate the plies (the yarn twists) and untwist each green yarn strand.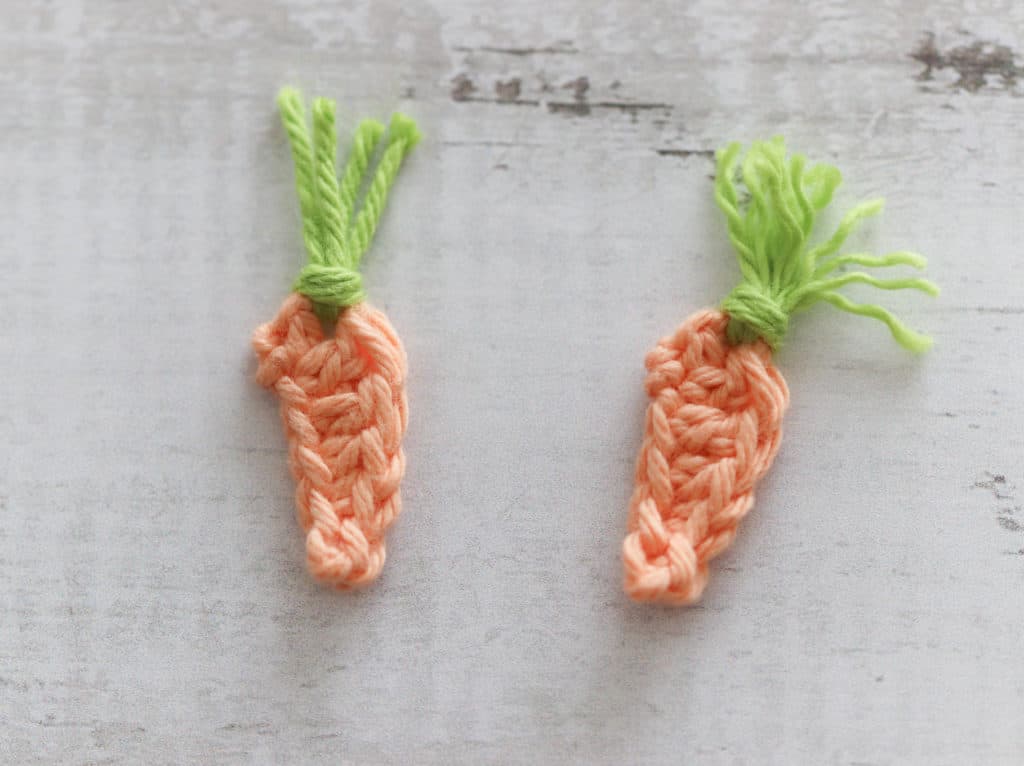 If you are looking for the bunny applique pattern, then click here.
Happy stitching everyone!
Caitie x