In 2014, I had the privilege of hearing Jane Goodall speak at our local university. She was visiting South Africa as part of a tour celebrating her 80th birthday. As a woman and a Zoologist, hearing her speak was a dream come true! She spoke with such passion, even at 80 years old. Everyone who left the lecture theatre felt inspired to treat the earth with more kindness and care.
Crochet Iconic Women by Carla Mitrani celebrates the lives of 15 iconic women through out history, including Jane Goodall. The list of women is formidable, including Nobel Prize winners, humanitarians, thought leaders, activists, adventurers, sports stars and more! (scroll to the end of this article for a full list)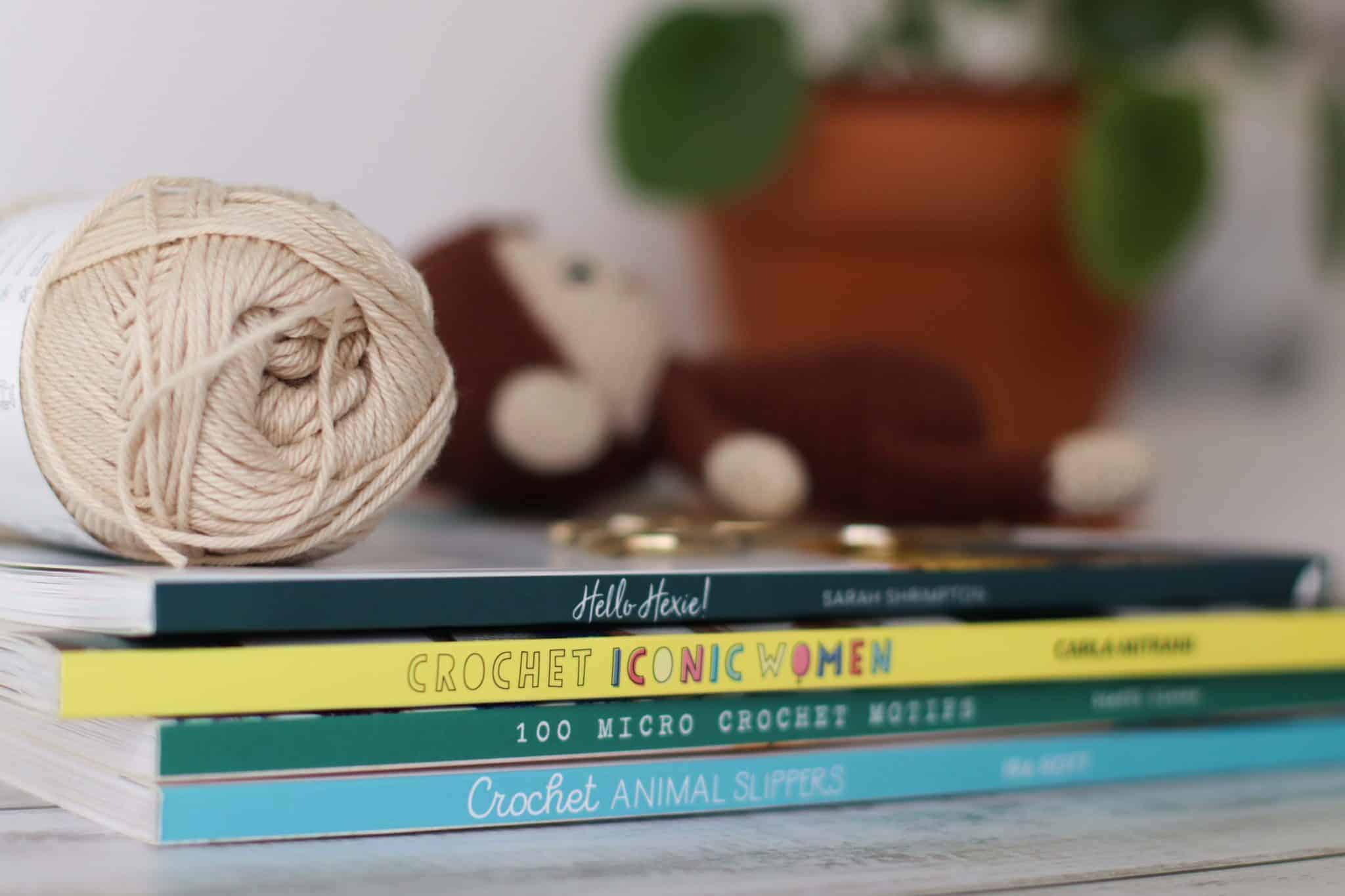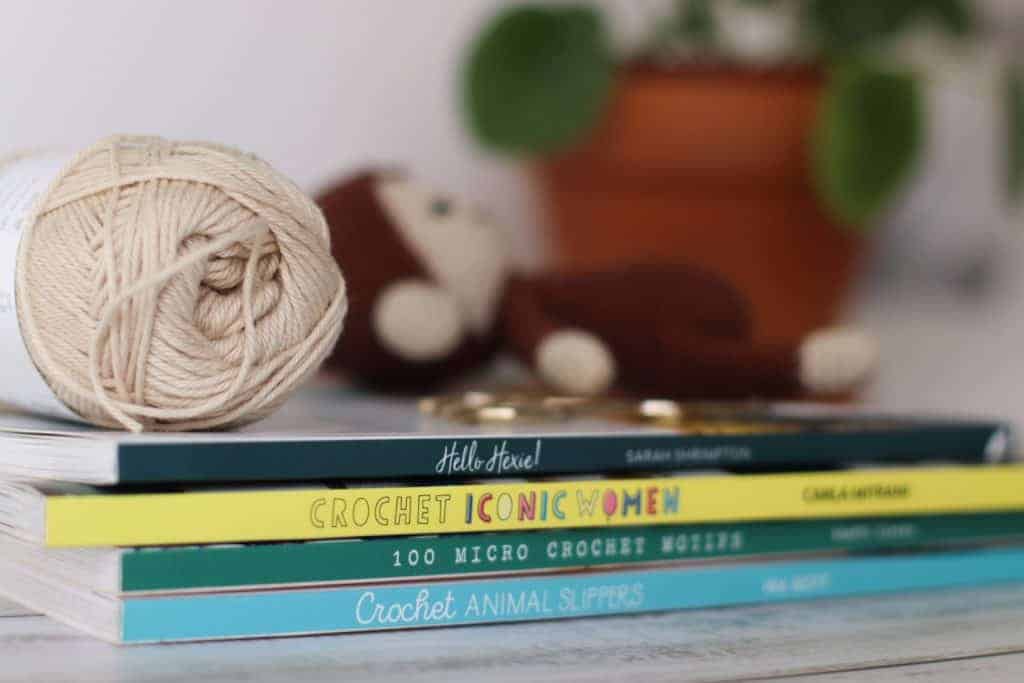 Crochet Iconic Women Book Review
This book is beautifully put together. Alongside the crochet design for each woman there is a full page photograph of the finished project. In addition, there is a short biography about why she is iconic and how she has impacted the world. Inspirational quotes from each of the women are also included throughout the book.
Each pattern includes details of all the materials you need, the finished project size as well as plenty of supporting pictures and tips.
The patterns are written in US terminology (UK conversion included) in a unambiguous and easy to read format. There is also clear direction for the placement of eyes and other accessories which ensures an excellent finish. Each doll has a base structure that is then expounded upon to create the different crochet women. In short, it is great for beginners!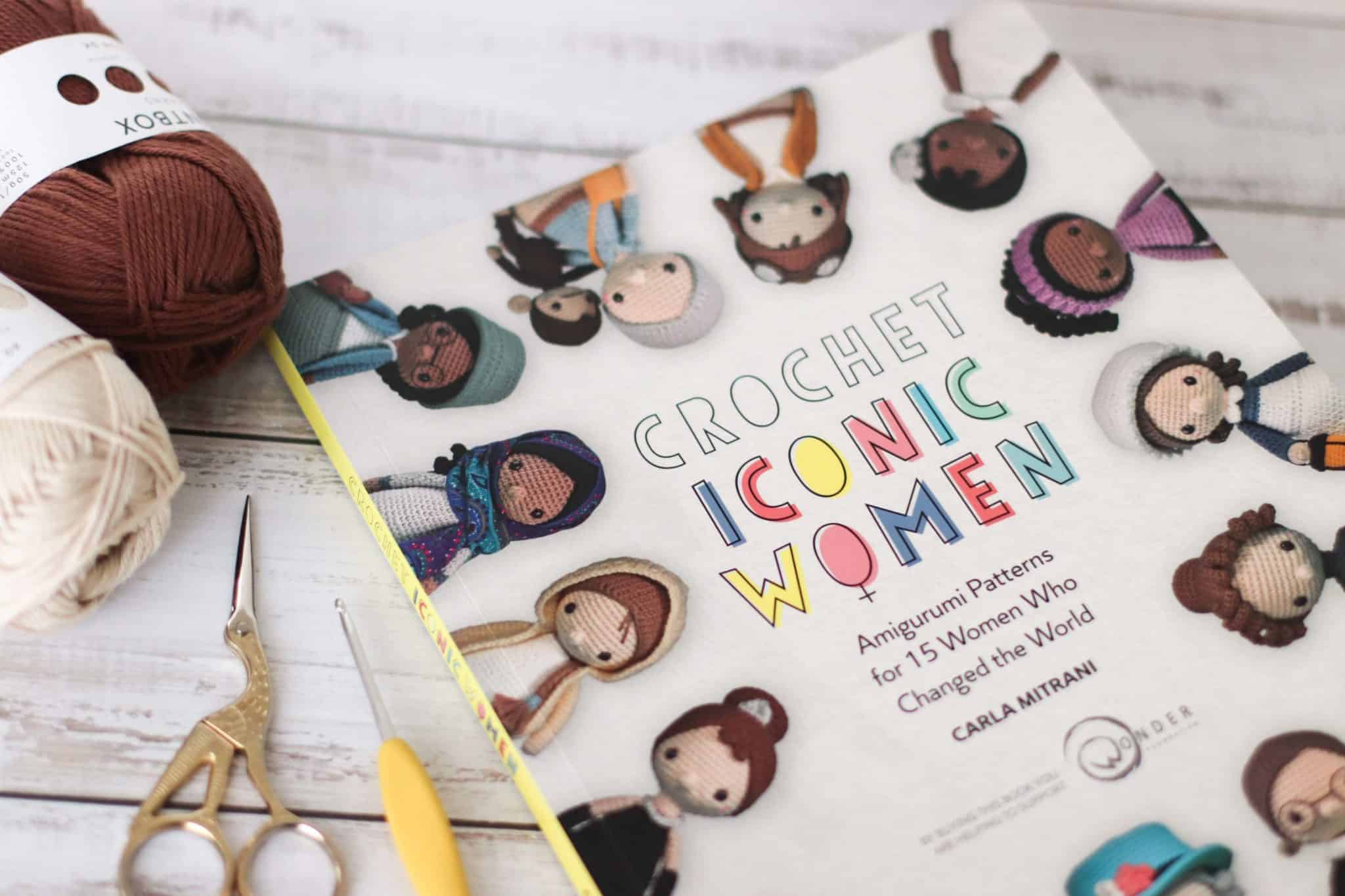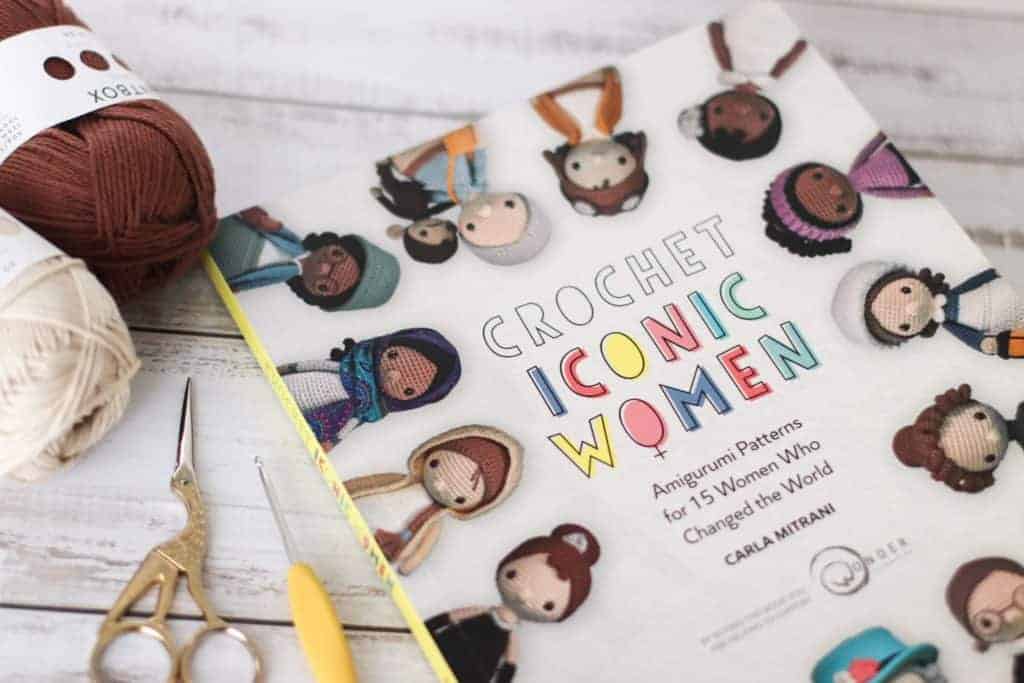 At the beginning of the book there is a detailed section on the yarns used by the designer which is very useful for yarn substitution purposes. There are also more than 10 pages filled with technical information and details on how to work different stitches, attach eyes, join pieces and more.
A lovely touch at the end of Crochet Iconic Women encourages you to use the components that you have learned from journeying through the book to create your own icon. Another thing that I love about Crochet Iconic Women is that 5% of proceeds from this book are donated to the WONDER foundation, which works to empower vulnerable women through education.
In short, this book is charming and such a worthwhile addition to any crochet library. I have also just seen the news that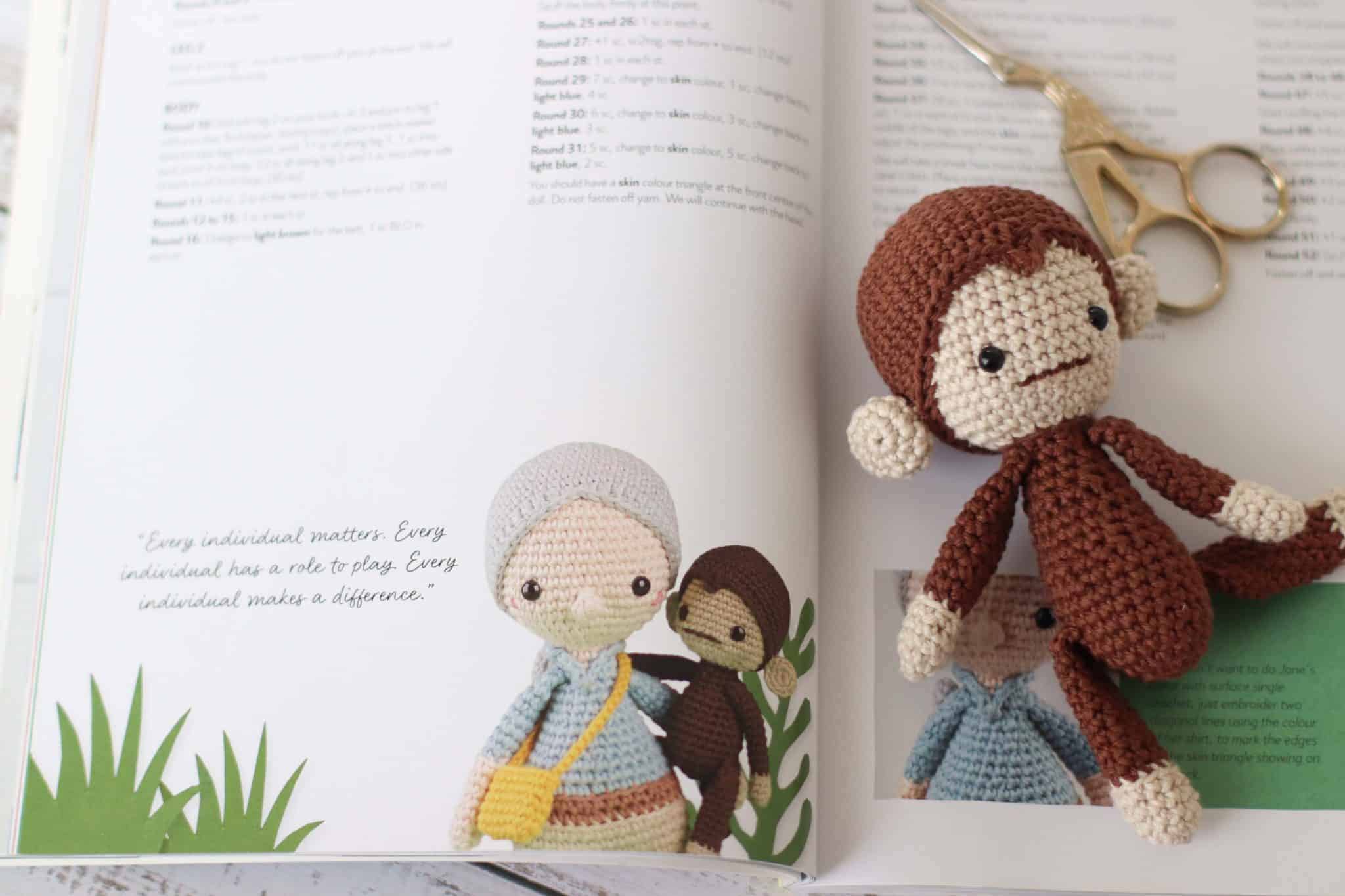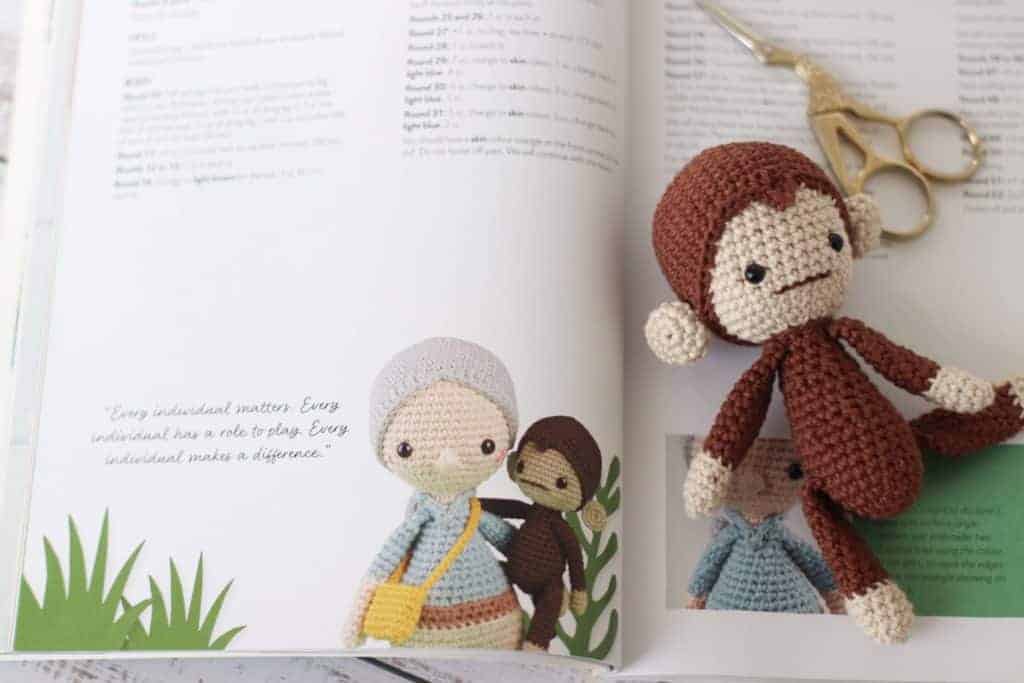 Women included in the book
Amelia Earhart
Audrey Hepburn
Billie Holiday
Cleopatra
Emmeline Pankhurst
Florence Nightingale
Greta Thunberg
Jane Austen
Malala Yousafzai
Marie Curie
Queen Elizabeth II
Rosa Parks
Serena Williams
Ruth Bader Ginsburg
Jane Goodall
You can see more of my favourite crochet things, like books, crochet and crafting tools and more on my Amazon store front.
Yours in craft,
Caitie