If you have followed Thoresby Cottage for a while, you will know that conserving the environment is very important to me.
In our home, we are trying to reduce our waste, reuse what we can (I want to learn how to do visible mending!) and of course we recycle.
I love a long hot shower with lots of frothy bubbles, but the thought of throwing away a shower sponge that will still be around somewhere in a landfill (or even worse, in the ocean) more than 400 years in the future is just horrifying!
Imagine if today, we found plastic shower sponges in the ocean that were thrown off the Mayflower? Or were around at the time of the Plague, Galileo or Newton. I'm all for finding relics of history, but plastic shower sponges certainly don't fit the bill.
So, the thought of making a shower sponge that is reusable and plastic free was a no brainer!
I made my eco friendly crochet sponge using locally sourced cotton yarn. Of course you can use acrylic yarn too, but then it won't be strictly plastic free, although still very much reusable.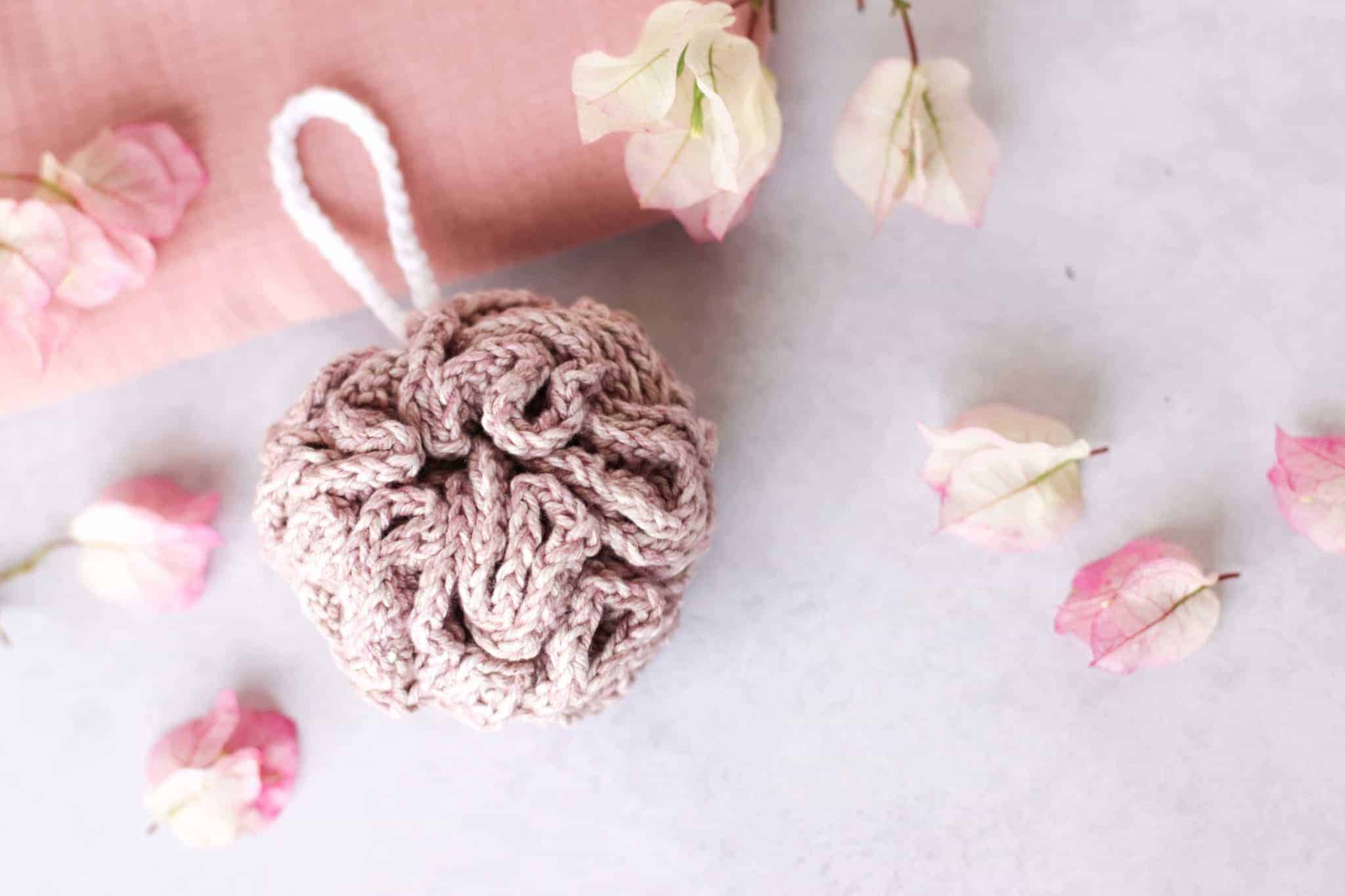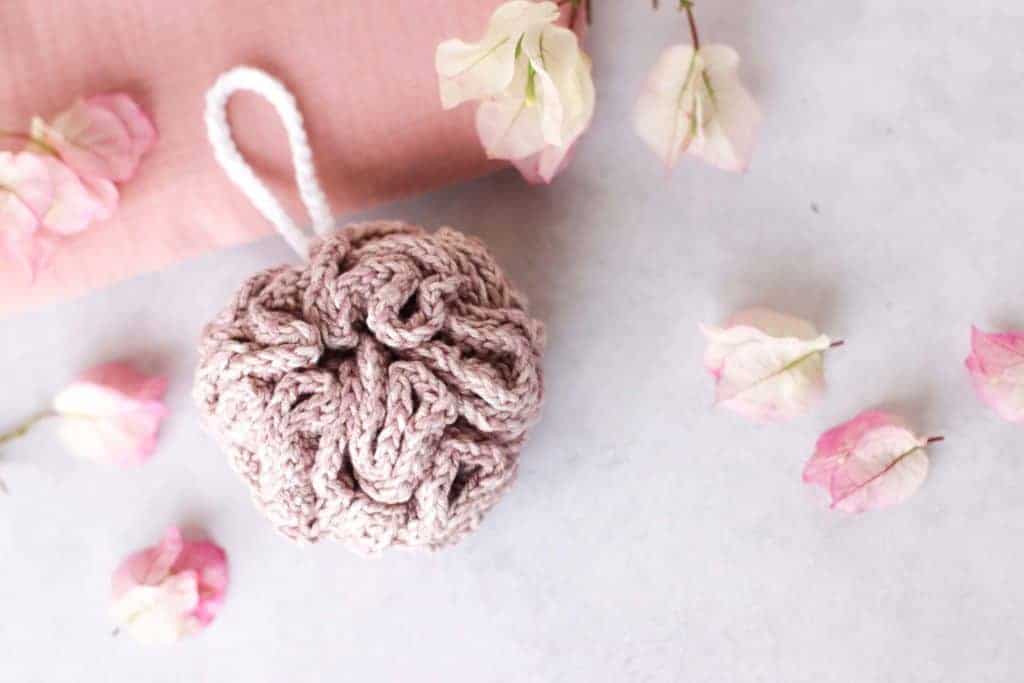 This crochet sponge pattern has only 3 rounds, so it works up quickly and the end result would make a wonderful spa day gift.
It can also be used to make kitchen sponges. What's great about this is that when they get mucky, just pop them in the washing machine and they will come out clean and fresh, ready to be used again.
Crochet sponge pattern
MATERIALS
4mm crochet hook
DK/worsted cotton yarn / cotton acrylic blend in contrasting colors
Color A: this will form the hanging loop (white)
Color B: this forms the ruffles of the crochet sponge pattern (pink)
NOTES
This crochet sponge pattern uses US terminology. Please refer to the abbreviations page for stitch details
Crochet Sponge Pattern
Rnd 1: Start with color A. Into a mr, ch 2 (counts as the first hdc), 9 hdc, slst, ch 40, slst, 10 hdc; slst to close ring. Fasten off and weave in the ends now (it is much harder to do this later, trust me!)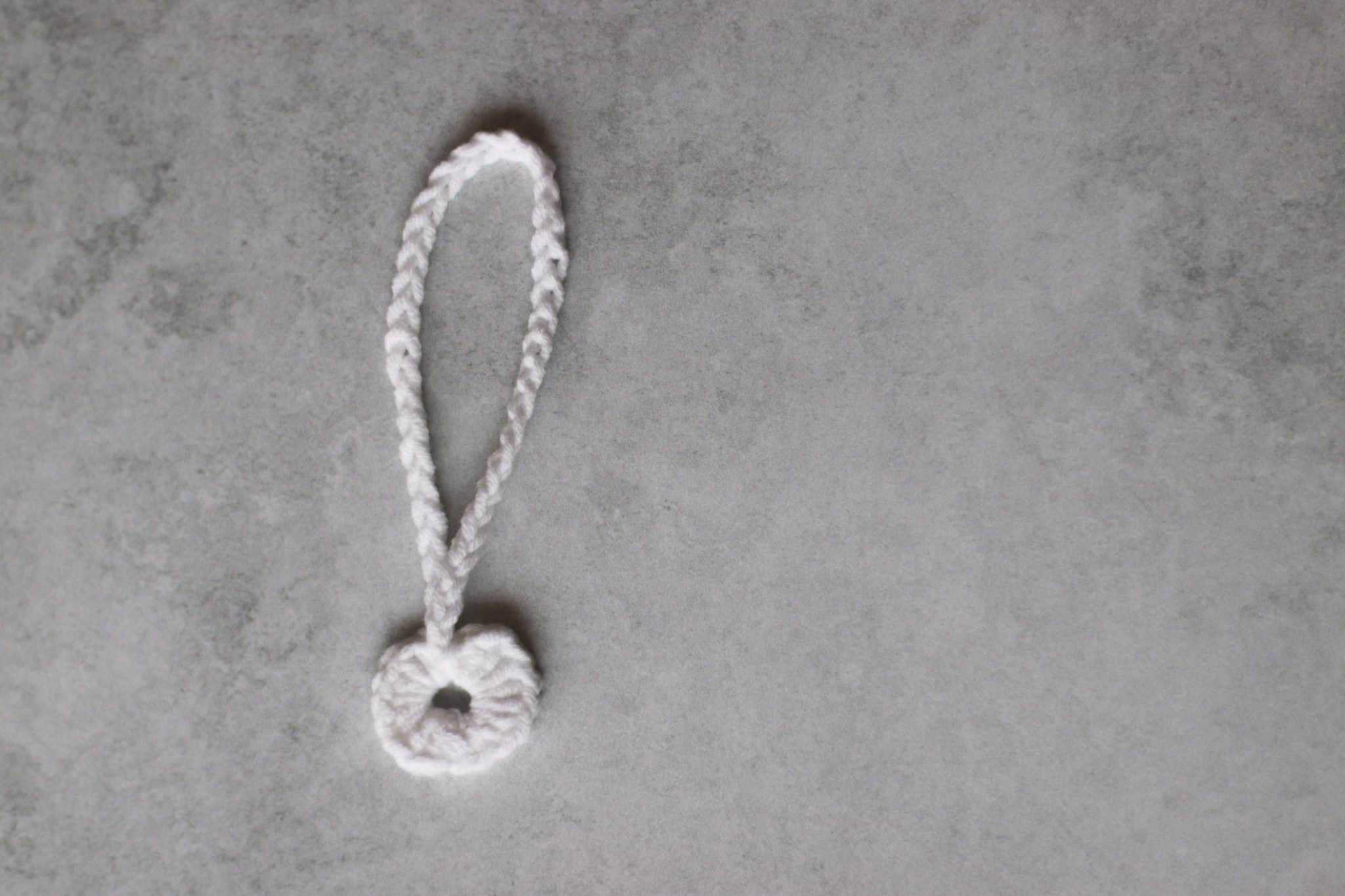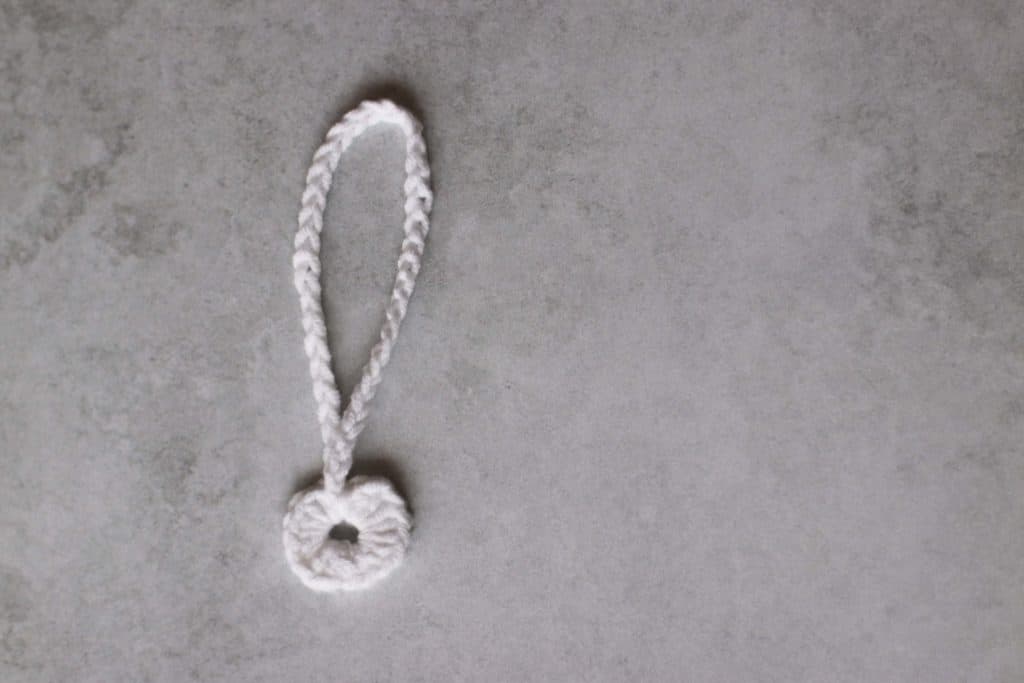 Rnd 2: Join color B in any hdc with a standing st or ch 3. Work 4 dc into each st around, skipping over the slst and ch 40. Slst to close round. You will notice that the ruffles start to form as more and more stitches are worked.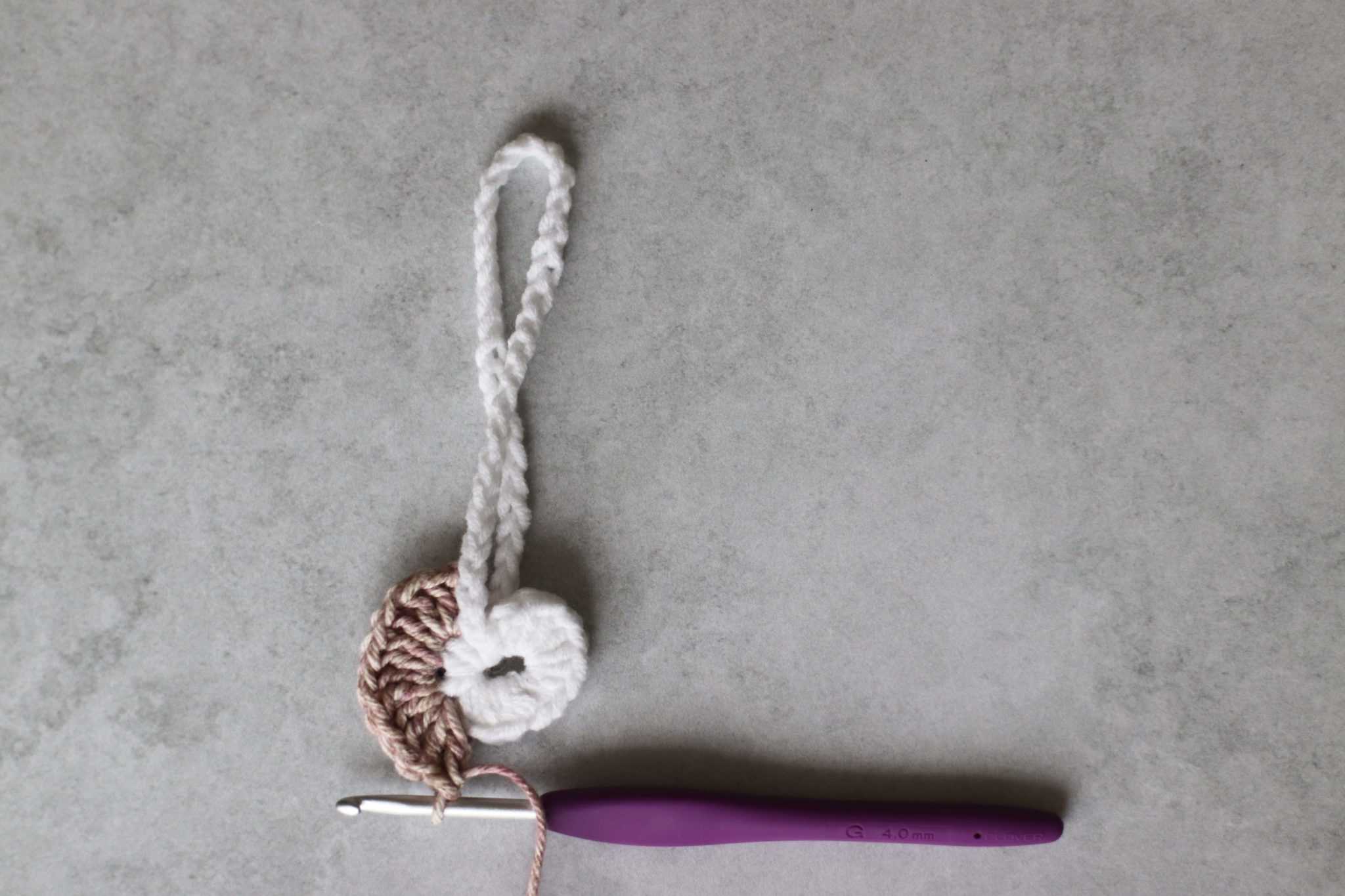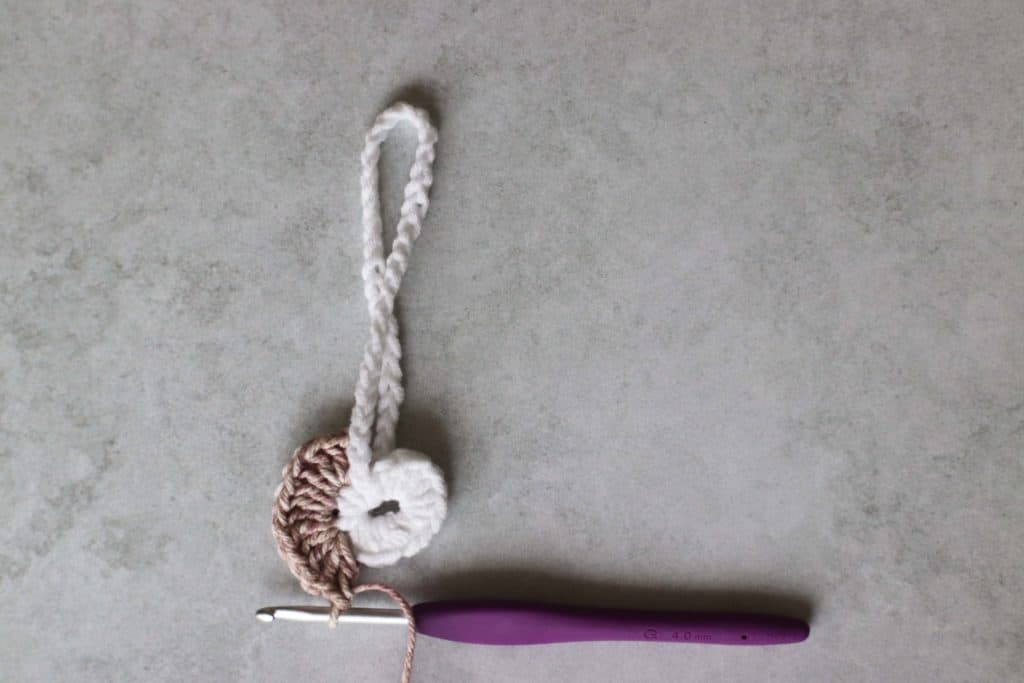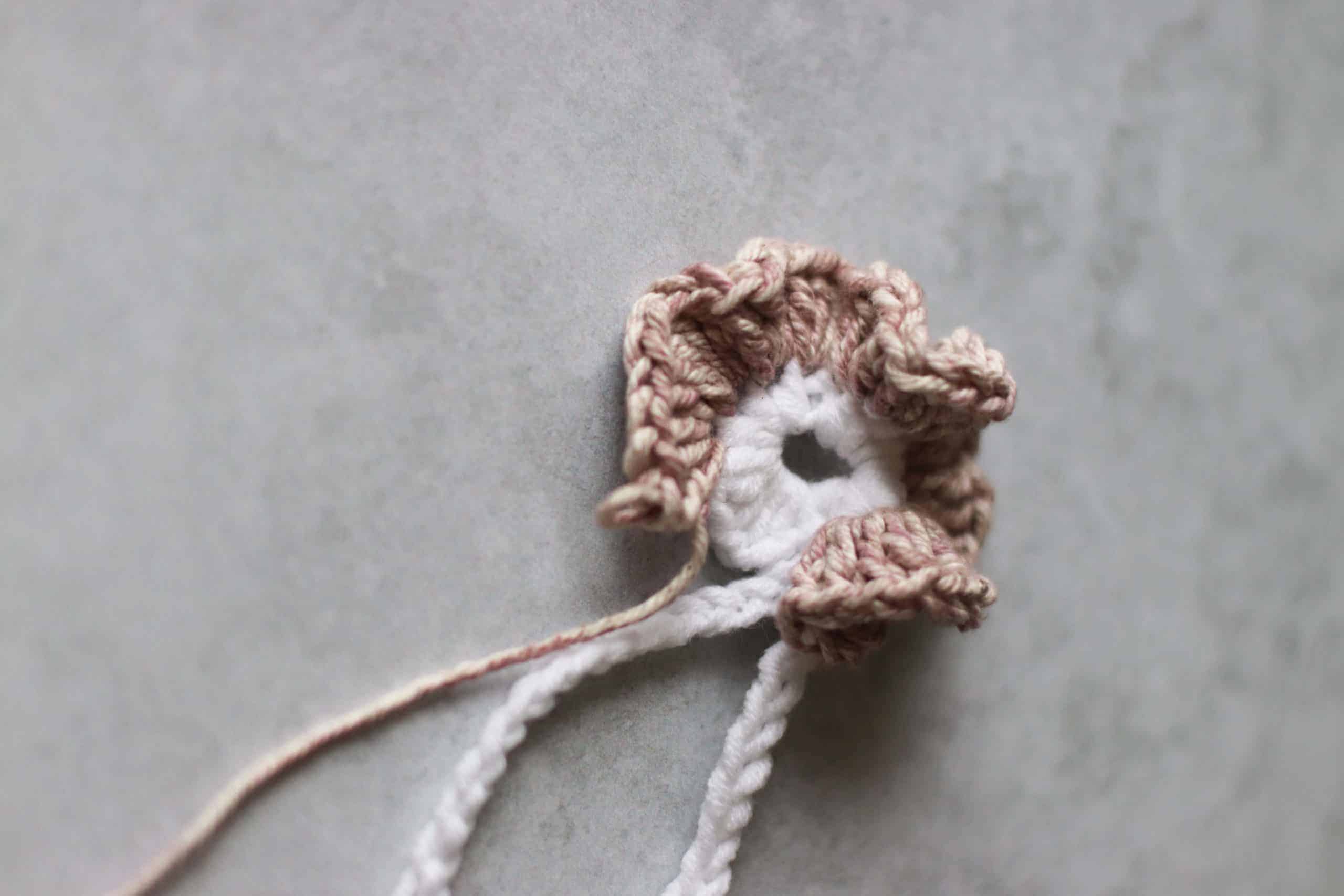 Rnd 3: Work 3 or 4 dc into each st around* slst to fasten off.
* You do not need to work all the stitches in the final round. Once you feel that your puff has reached your preferred size, simply slst to finish off.
Just a note on using cotton for your sponge. Because of its absorbent nature, cotton sucks up a fair bit of water and is quite heavy compared to a plastic equivalent. Cotton also doesn't foam quite as much as a plastic sponge. But it is much more environmentally friendly, which is the most important part of this project.
Cotton can also stretch out a little, particularly when wet, so it's good to work your stitches nice and tightly, or use a cotton blend. I also find that different types of cotton or cotton acrylic blends foam differently too, so perhaps try out a few options.
Happy stitching!
Yours in craft,
Caitie x