It's been so cold here lately that sitting snuggled up doing crochet is a pretty standard position for me these days. I was looking through my diary today, though, and realised that there are 21 days (just 3 weeks) until the 1st September 2016… that means, for those of us in the Southern Hemisphere, 21 days until the start of spring!
It's hard to think of spring time when we've been wrapped up in big jackets and lighting a fire every night, but the signs of spring are most certainly becoming more apparent. The days are getting longer and the trees are showing signs of new growth. I've even noticed a few spring flowers in our garden that have popped up a little early in response to some of the warmer days we've had. Roll on summer!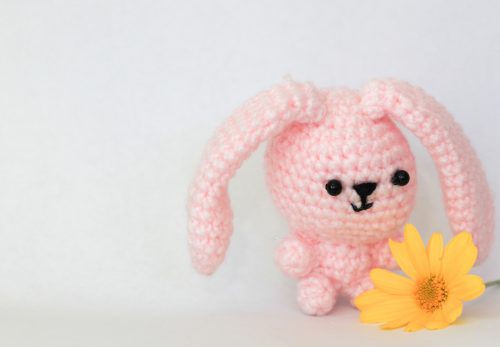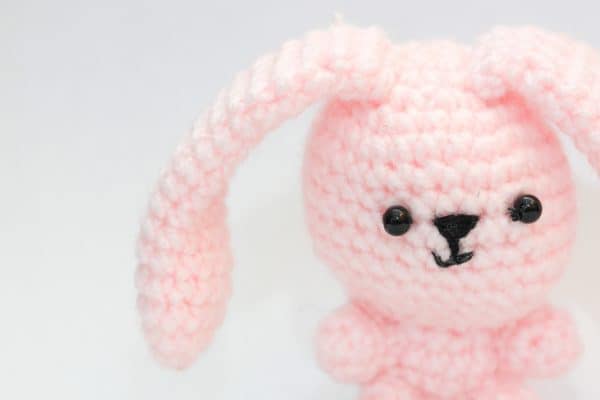 What springs (pun somewhat intended… groan…) to mind at this time of year, is not only flowers, but bunnies! I worked on this Spring time bunny crochet pattern quite some time ago, but never quite got around to writing it out. So, now that spring is officially on the way, I decided to get my act together and write it up!
To celebrate the arrival of spring, you can download my new Spring Time Bunny pattern absolutely FREE until the 1st of September*. This little bunny measures just 6cm. How cute.
If you want to make this little bunny but are new to crochet, read through my top 8 tips for crocheting amigurumi to get you started.
I'd love to see your spring bunnies, so like my Facebook page and send me a picture!
*If you are looking at this post and it is after the 1st September 2016, unfortunately the freebie for the spring time bunny crochet pattern no longer applies and you need to purchase the pattern from one of my online stores.