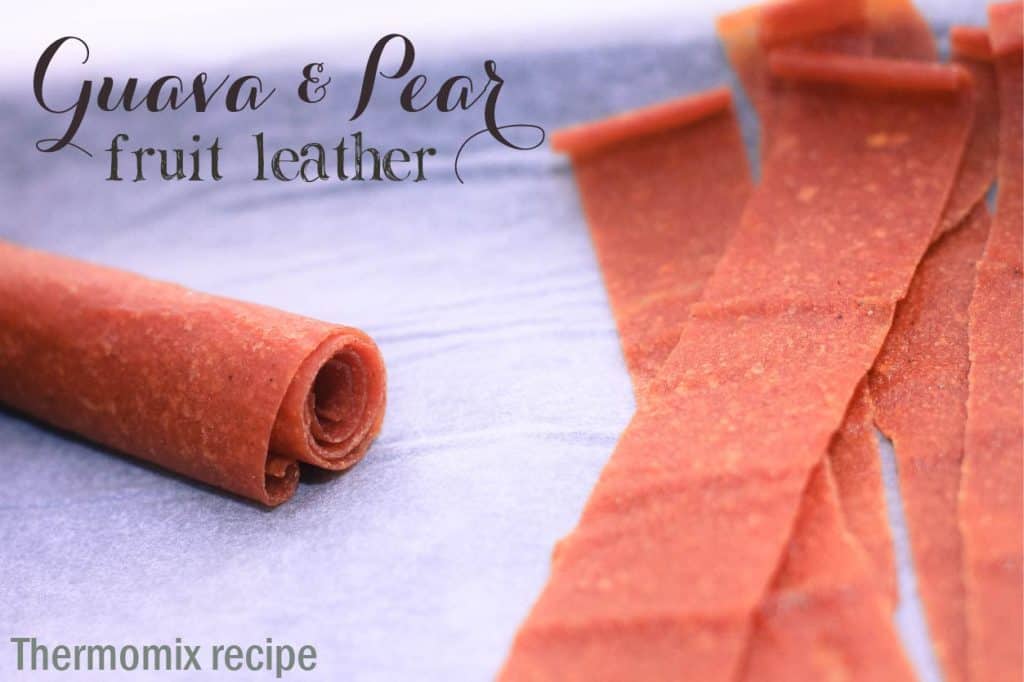 Every week we receive a box of seasonal mixed fruit and vegetables from a company that supports local farmers by distributing their produce. Each box is a complete surprise which is a huge amount of fun when it comes to meal planning! We've had a bit of a glut of guavas lately (as they are currently in season) and so I've been wracking my brain with what to do with them. Poached guavas are always a hit (have a look here for a recipe) but after a few weeks of that, it's time for something different. Fruit leather is a fantastic way to preserve fruit and it also makes a tasty snack!
I made this fruit leather using my Thermomix (what's a Thermomix you ask? More info on this amazing gadget at a later stage!) but if you don't have one, then that's ok, you can easily adjust this recipe and use your stove top and a blender.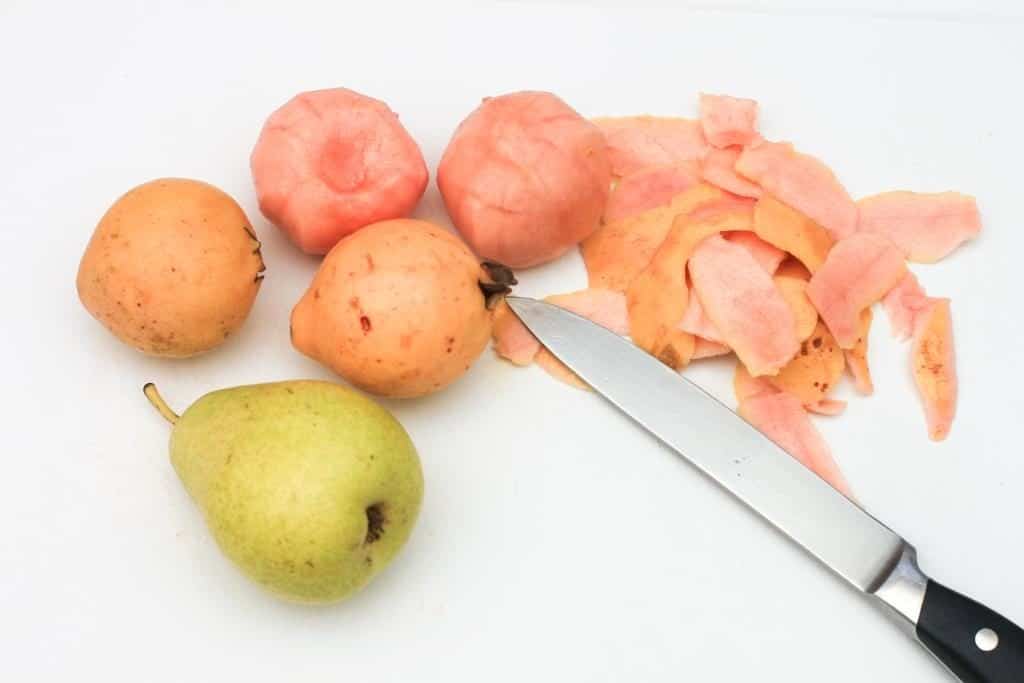 Fruit leather recipe*
Requirements
600g fruit (approximately 8 guavas and 2 pears)
500g water**
TBSP honey (optional)
¼ tsp ground cinnamon (optional)
¼ tsp ground cloves (optional)
Method
1. Add 500g of water to the TM bowl
2. Peel and chop the fruit and place in the Thermomix steaming basket
3. Steam for 15 minutes / Varoma / speed 1 (measuring cup off) or until fruit is soft. (If you are using fruit that is already soft, then you can omit this step)
4. Discard the remaining steaming water and place the softened fruit into the TM bowl
5. Add the honey, cinnamon and cloves and blend for 30 seconds / speed 10
6. Strain the pulp through a sieve (this step is optional depending on the fruit you are using – guava pips are quite hard so I prefer to remove them)
7. Pour the pulp onto a baking tray that is lined with baking paper and place in the oven at 60°C for about 4 hours. I like to use convection (fan forced) as that dries out the fruit quite quickly. If your oven can't be set to 60°C, then put it on the lowest setting and leave the oven door slightly open. If the oven is too hot then the fruit leather will cook rather than dehydrate which is not what you want.
* This recipe is very flexible so get creative with whatever fruits and spices you have in the house! How about plum and vanilla, apricot and ginger or mixed berries? Yum!
** 500g of water = 500ml of water