It's officially winter here in Cape Town and while the sun is shining today (I'm sitting in a glorious sunbeam as I write this), the last week has be cold and very wet. We've had the first snowfall of the season (not in Cape Town city, but further inland and on the mountains) so we've had our wood burner going every night to keep the house warm (and to try and get some washing dry!).
Unlike houses in the Northern Hemisphere, Cape Town homes are very ill equipped for winter. We don't have central heating, or double glazed windows. If it's 5°C outside, then it's pretty close to 5°C inside! I can't complain about all the rain as we've had the most awful drought in the region and all the recent cold fronts have started to make some difference when it comes to filling up our very dry and empty dams.
I actually enjoy winter as I find the pace of life slows down a whole lot. And snuggling up in front of the fire with a crochet or craft project is totally acceptable!
I guess you are wondering why on earth this post is about watermelon crochet patterns… well on Tuesday it's my birthday (yippee!!) and Wednesday it's winter solstice, or mid-winter. This means that from Wednesday, the daylight hours will slowly get longer and signs of spring will slowly start to become more evident. For me, summer is all about barbecues (or braai's as we call them here. Pronounced br-eye) and of course, munching on cool, sweet watermelon! So, here is a round up of some of my favourite summery watermelon crochet patterns (plus a few bonus watermelon craft projects)
Free watermelon crochet patterns
I love this cute bunting by Little Bee – perfect decor for an outdoor summer party!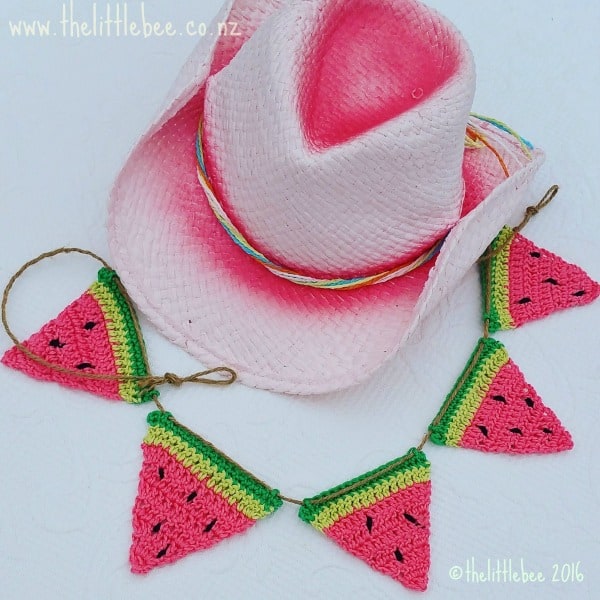 Pink champagne on these watermelon coasters by Tessa Shearer, summer to a tee!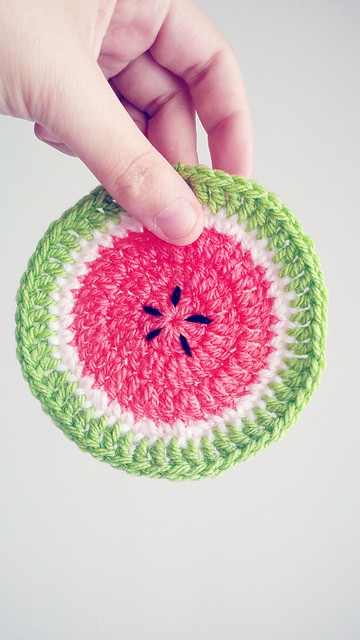 These amigurumi turtles on Amigurumi Today are delightfully summery! Make sure to check out these amigurumi tips before starting this project.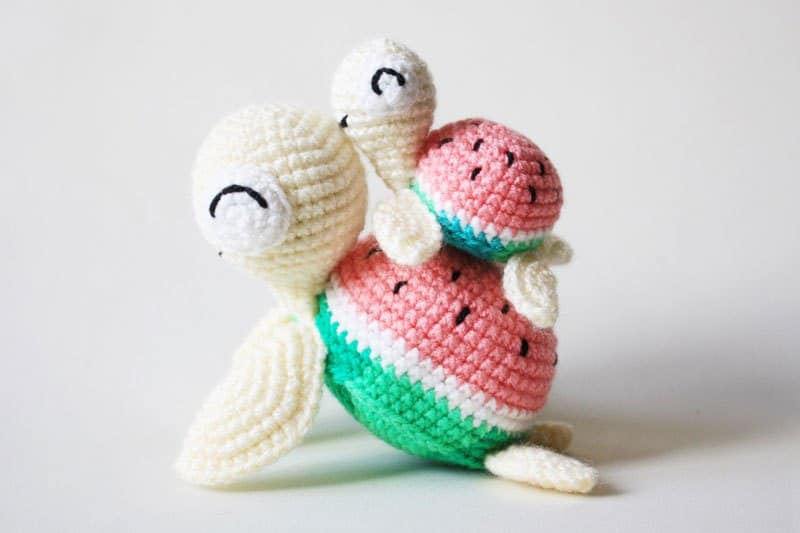 Isn't this watermelon hat by Posh Patterns just darling?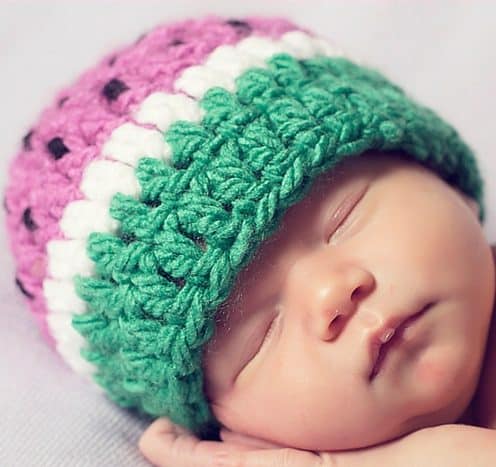 I love this super stylish watermelon purse by Fabiana Canu.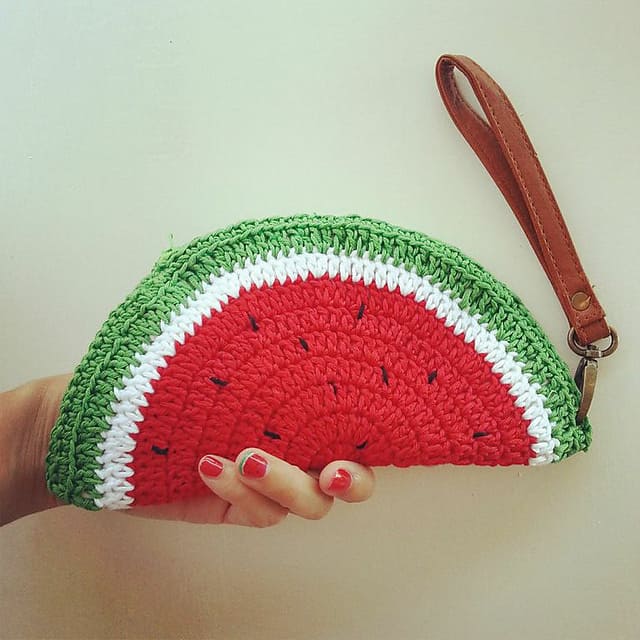 How cute is this watermelon popsicle by Spin a Yarn Crochet?!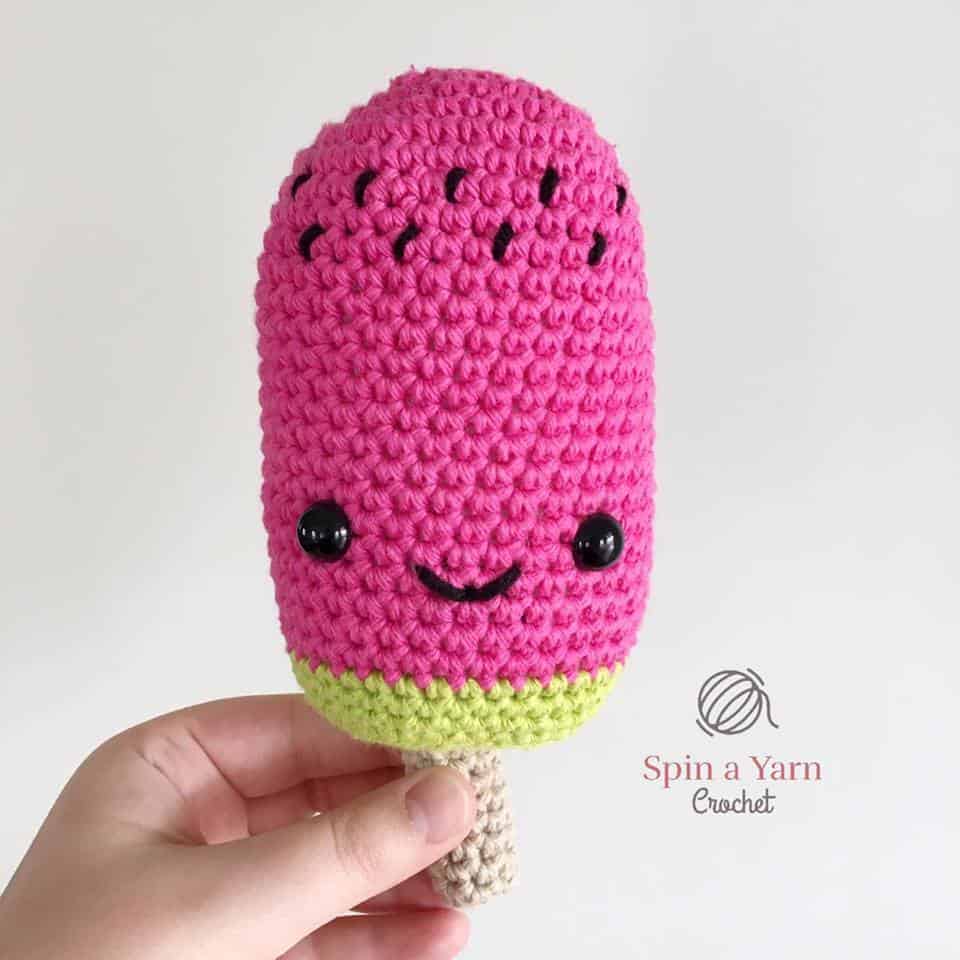 Keep a drink of water close at hand with this quirky watermelon bottle carrier by Wonky Wonderful.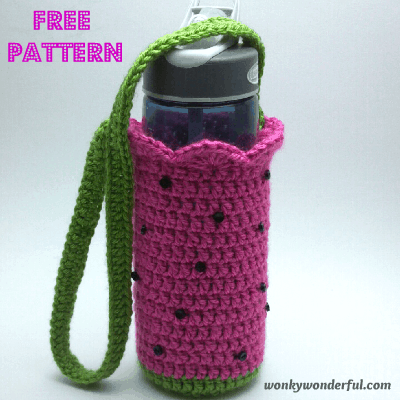 BONUS WATERMELON CRAFTS
I know these aren't crochet patterns, but these craft tutorials looked too good not to share!
Such a cute tee. A fun project to work on with the kids for the summer holidays.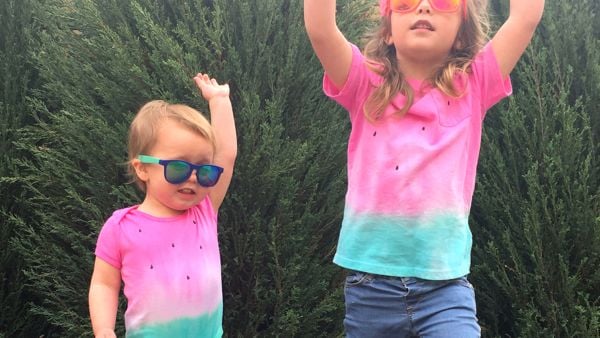 This soap looks so good you could almost eat it!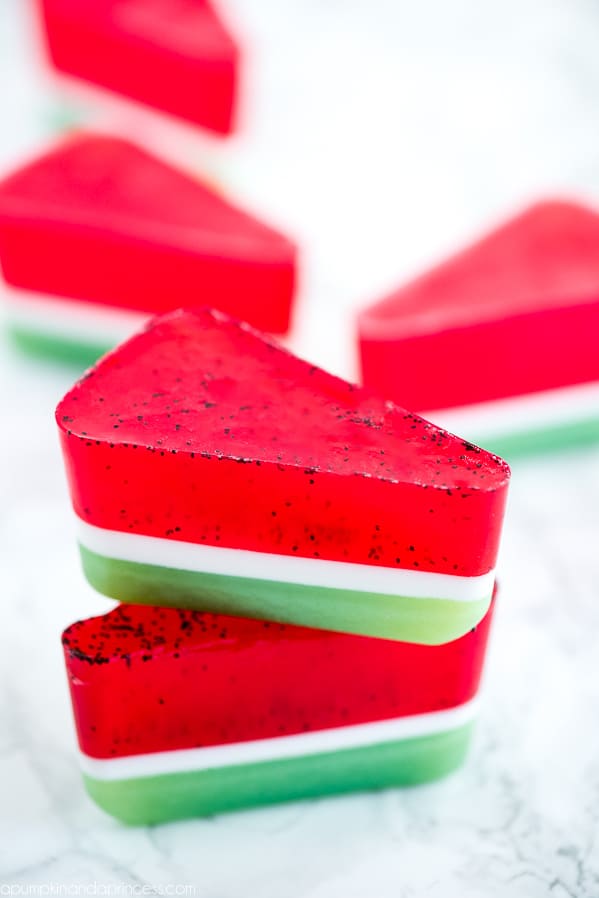 What a fun looking pom pom. If you click through onto icreativeideas.com you'll see a set of tutorials for this delightful pom pom as well as a selection of other fruit pom poms.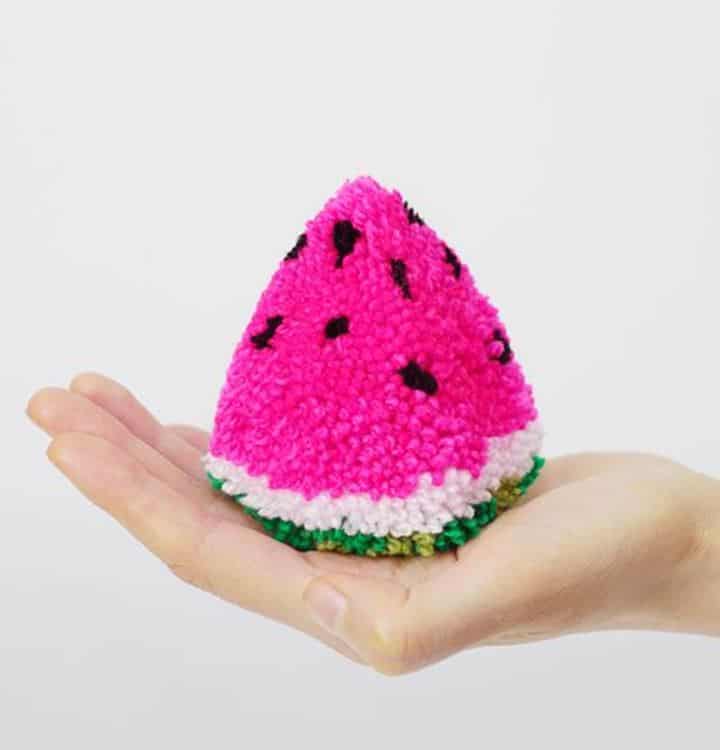 I'll be thinking of all of you heading into warmer weather – Happy summer!
Yours in craft,
Caitie
P.S. Looking for some more FREE patterns and tutorials? Head on over to my tutorials page!