Hello lovely makers!
We are one month into the new year and I'm bursting with ideas, but there are not nearly enough hours in the day to make all the things I want to make… I find I'm a bit like a hyperactive squirrel at this time of year – darting from one project to the next, never quite finishing anything.
Don't you also find that the last bit of a project takes the longest to complete? Drives me crazy! I hate weaving in ends and stitching everything together, which results in numerous abandoned-almost-finished projects. One of my New Year resolutions is to (try..) and finish a project before I move onto the next one. Mostly because otherwise my project bag(s!) overflow and take over our living room… (much to my husband's frustration). We'll see how long this resolution lasts…

So, over the weekend I took a big breath and decided to finish off some of the projects that have been sooo close to being done. And I'm proud to say that I did so with success! I'm super excited to add a delightfully cuddly crochet kitten rattle pattern to the collection. I don't know why it took me so long to come up with a crochet kitten rattle pattern, because kittens are adorable. Perhaps it's because I'm more of a dog person than a cat person. Regardless, I'm really happy with how this rattle turned out. Don't you think he's cute?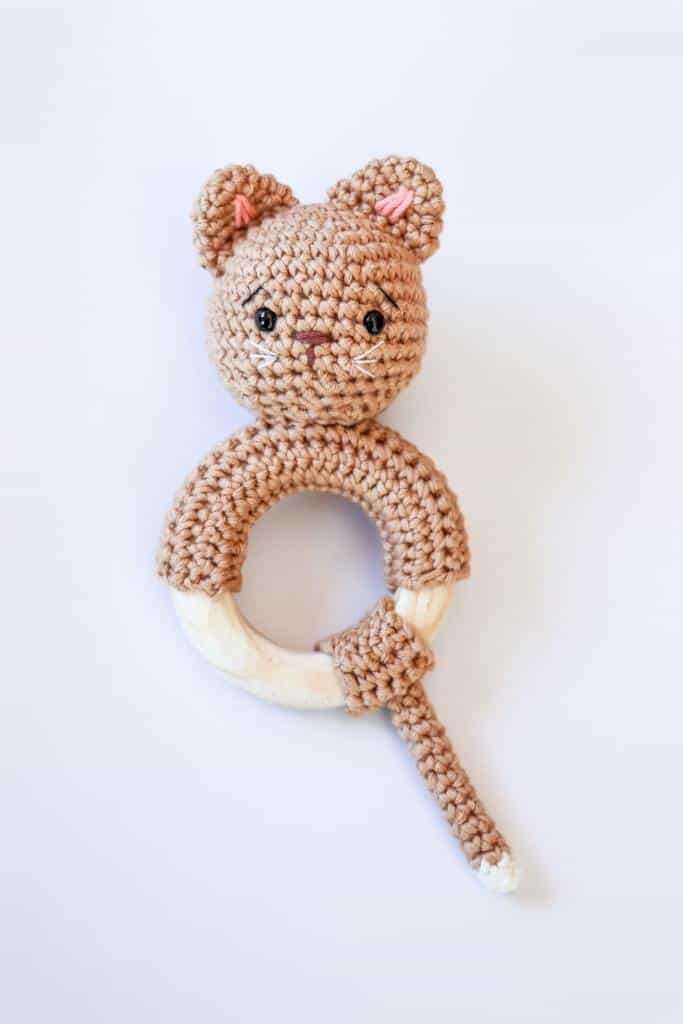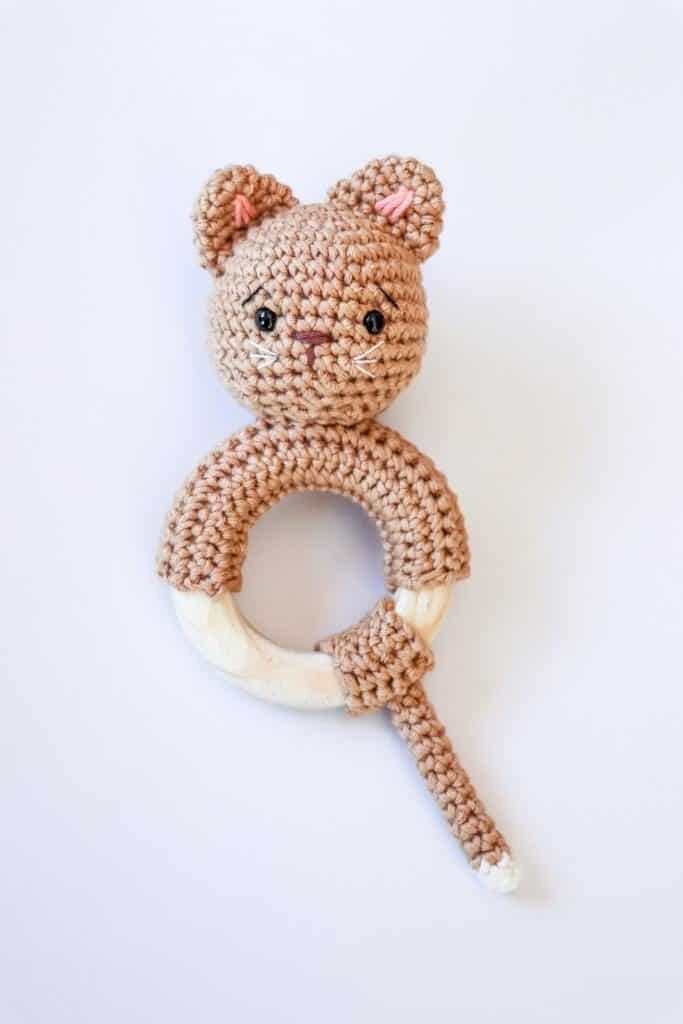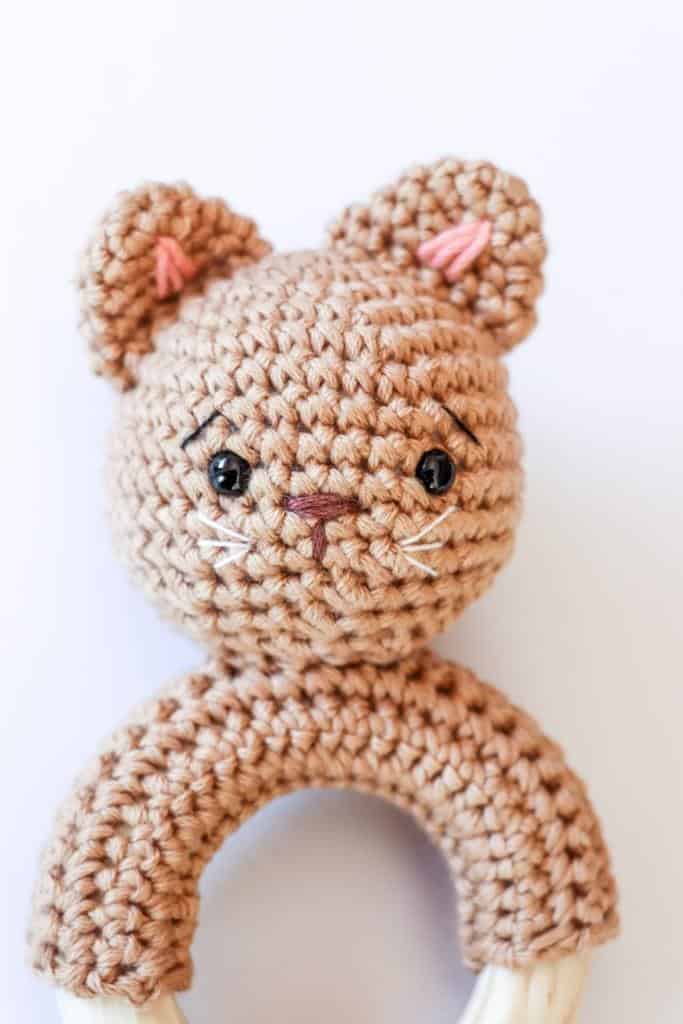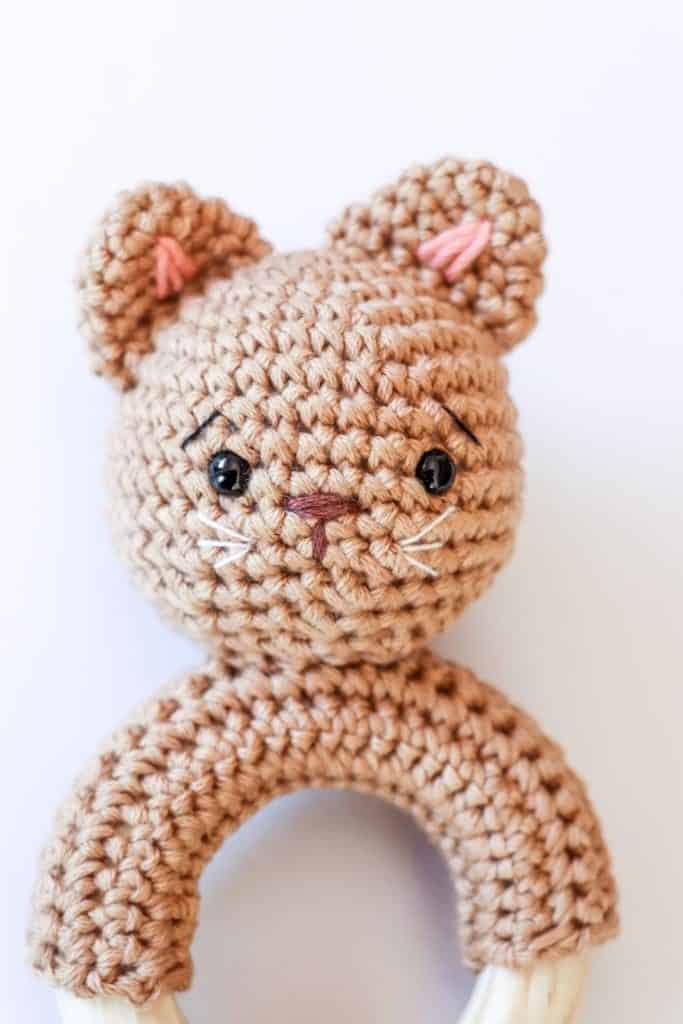 I'm all for supporting local, so I used some locally dyed and spun DK cotton made by Vinni's Colors. This range of cotton yarn is stunning to work with and comes in the most gorgeous range of colors. All of their yarns (cotton and bamboo) are hand dyed, sun dried and balled on site. This provides much needed employment to local communities too. Vinni's Colors are available internationally
As with all of my patterns, this one is available at an online shop of your choice (including Etsy, Ravelry, LoveCrochet)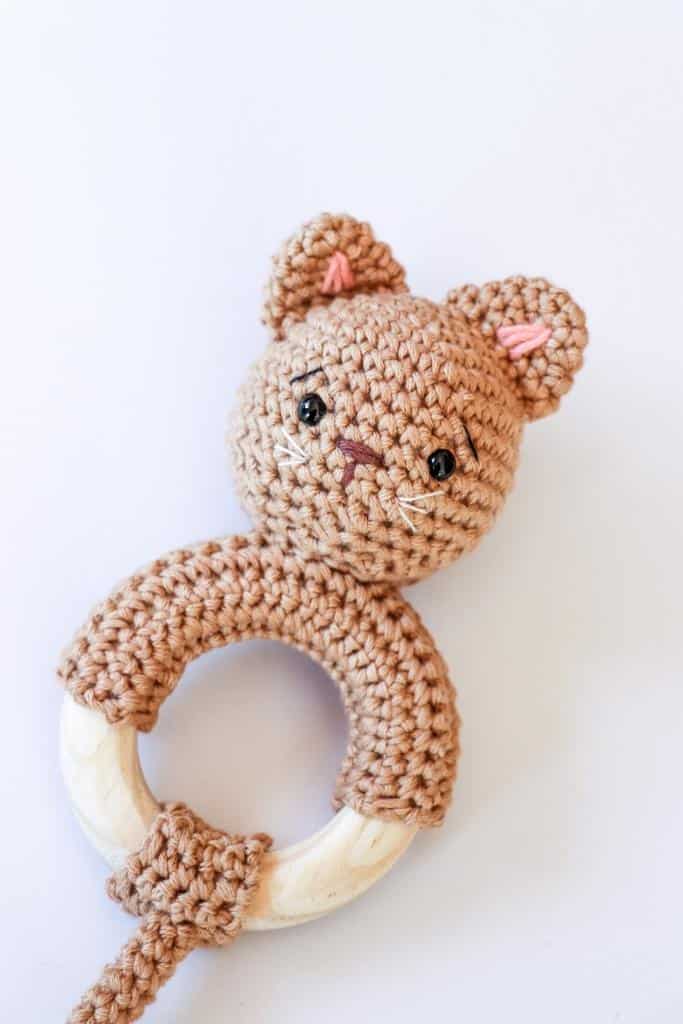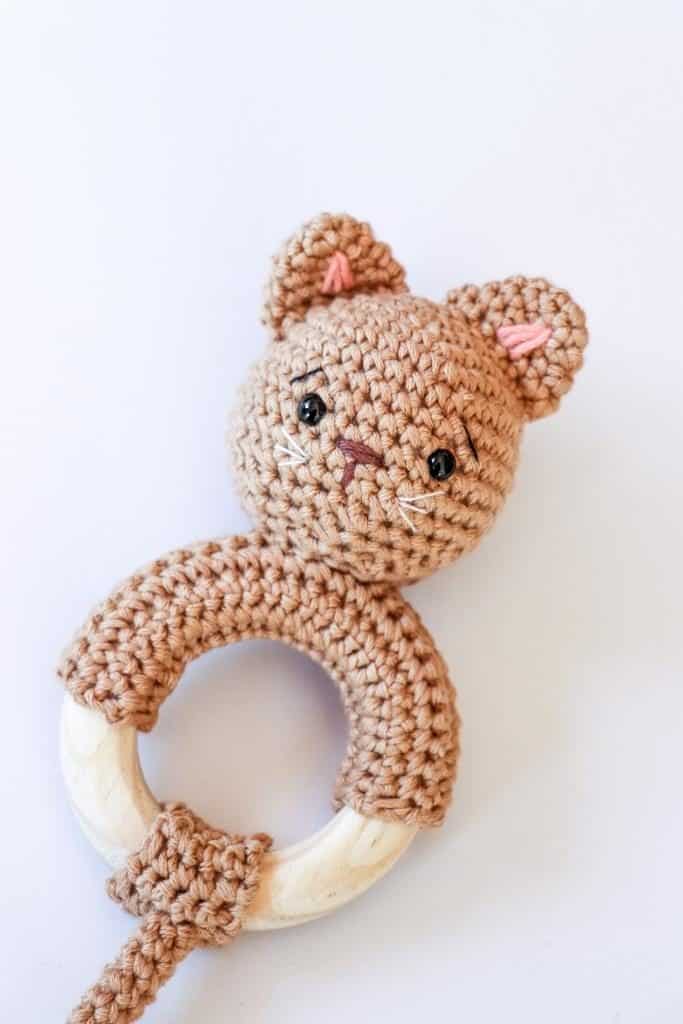 Happy stitching, lovelies!
Yours in craft,
Caitie x