I'm so excited to release my spring bunny rattle crochet pattern! I've been working on this little lady for ages and finally she's ready for you. Perfectly timed too with Easter just around the corner. And for those of you in the Northern Hemisphere, spring!
I loved designing her flower crown; with so many colors and flowers to choose from. I used Vinni's colors crochet cotton (in Nikkim) for this spring bunny rattle crochet pattern. Their range is simply stunning, with the most gorgeous color palette. Perfect for this project! Vinni's yarn is all hand dyed too which gives it a slight marbled effect adding to the whimsy of this piece. You'll also need a wooden craft ring and some safety eyes for this project.
My garden is usually my inspiration for my craft projects, but our city has been gripped by a terrible drought. Some of you may have read about it one of my older posts here, well, it's still going on. We are all waiting anxiously for winter and some rain. Needless to say, my garden is mostly dry, dusty and very dead… it certainly isn't a Pinterest board for the glorious colors of spring! (More like a stark, desert landscape…)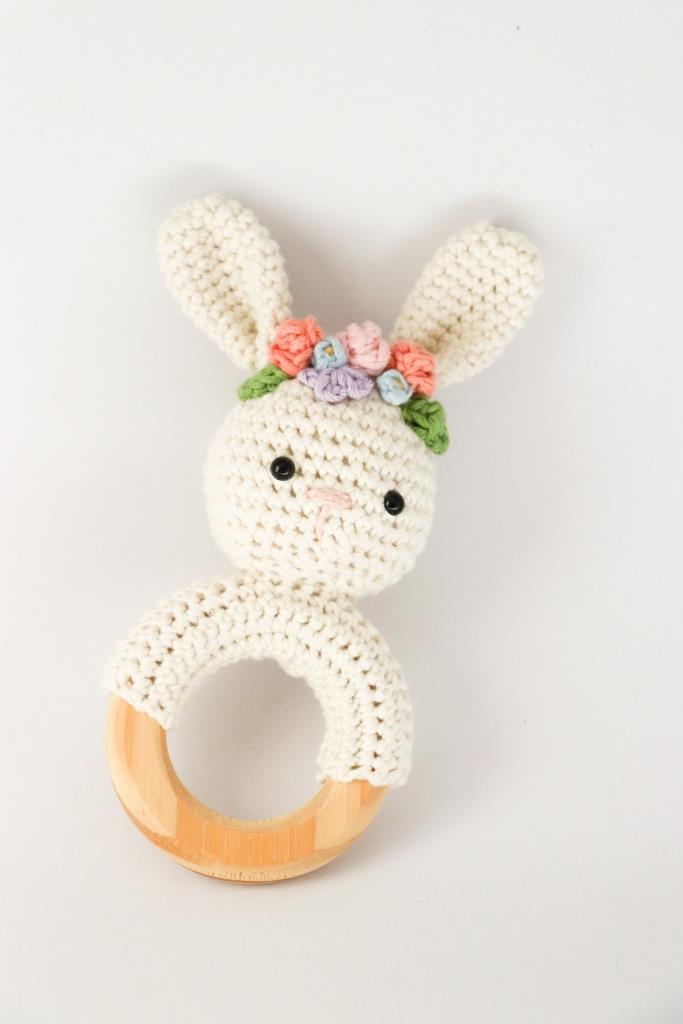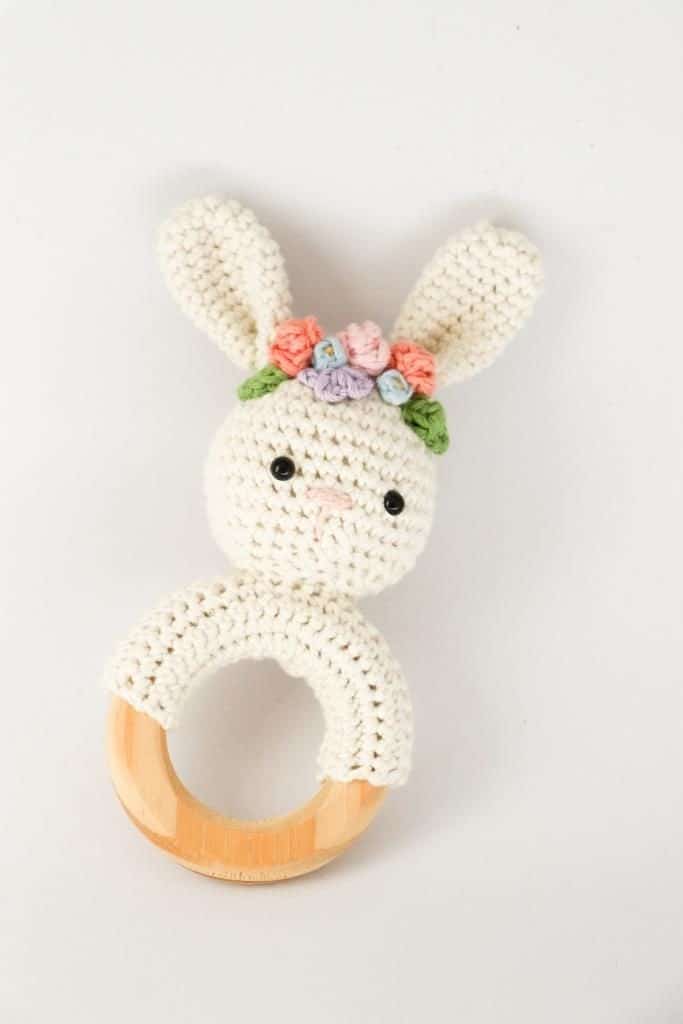 But I brought some color into my house with my spring bunny flower crown which is filled with roses, violets and forget-me-knots. At least these flowers won't wilt and die. Incidentally, the latter of the list I've never managed to get to grow in my own garden, so if anyone has some gardening tips, please share!
I wanted the flower crown to look whimsical and natural but I struggle with making my creations look organic. I tend to make everything symmetrical and rigid. Anyway, I really enjoyed pushing the boundaries here because this crown really challenged my design skills! If you are new to amigurumi, then make sure to check out these top tips for crocheting amigurumi.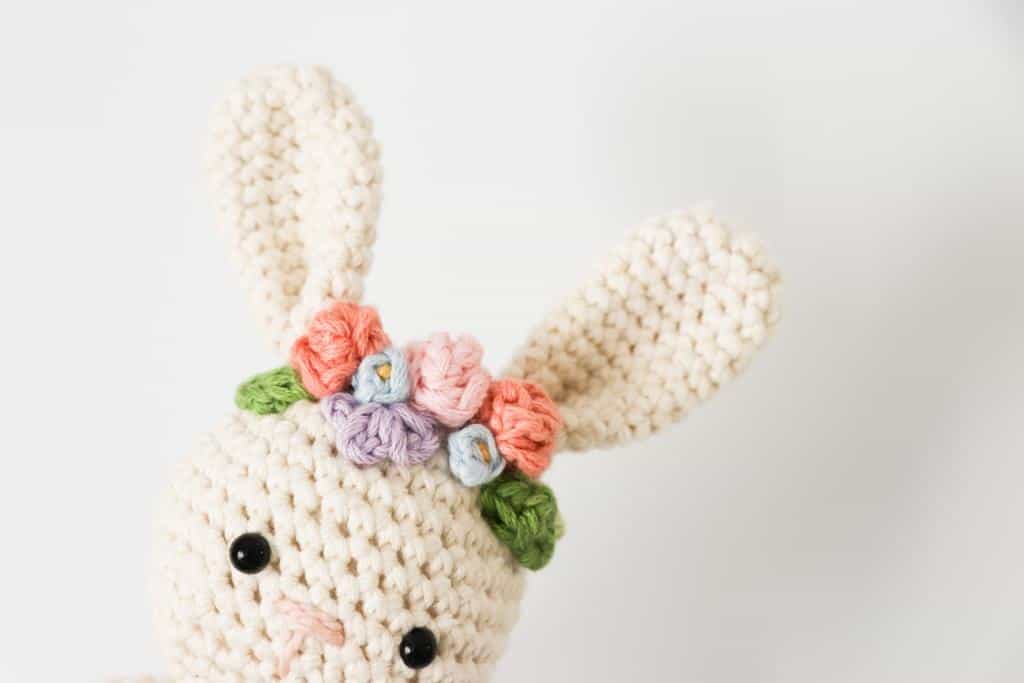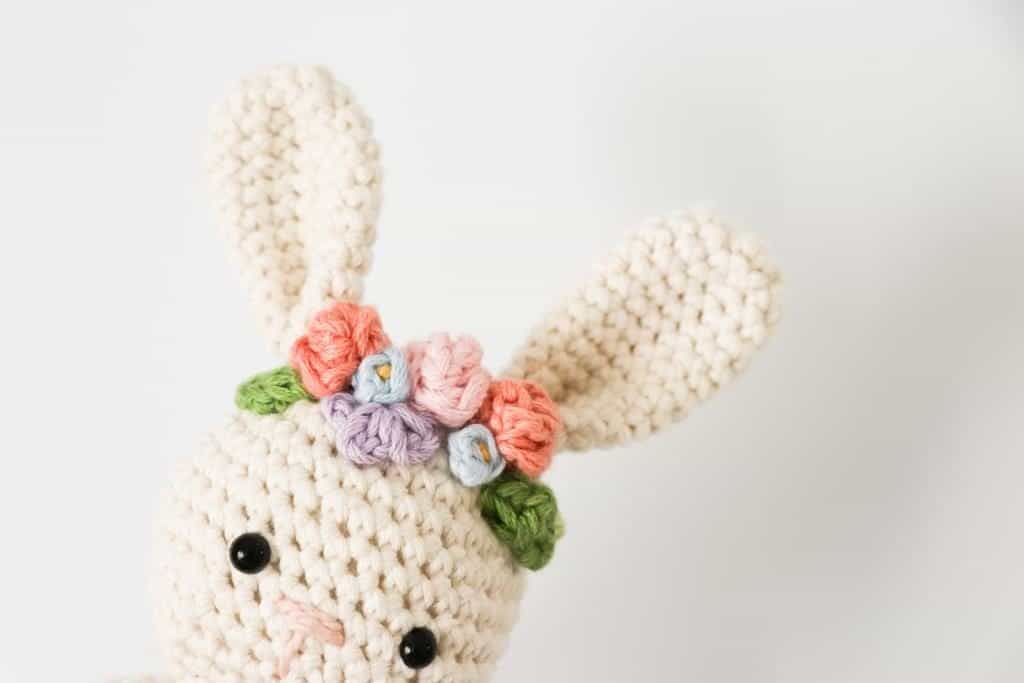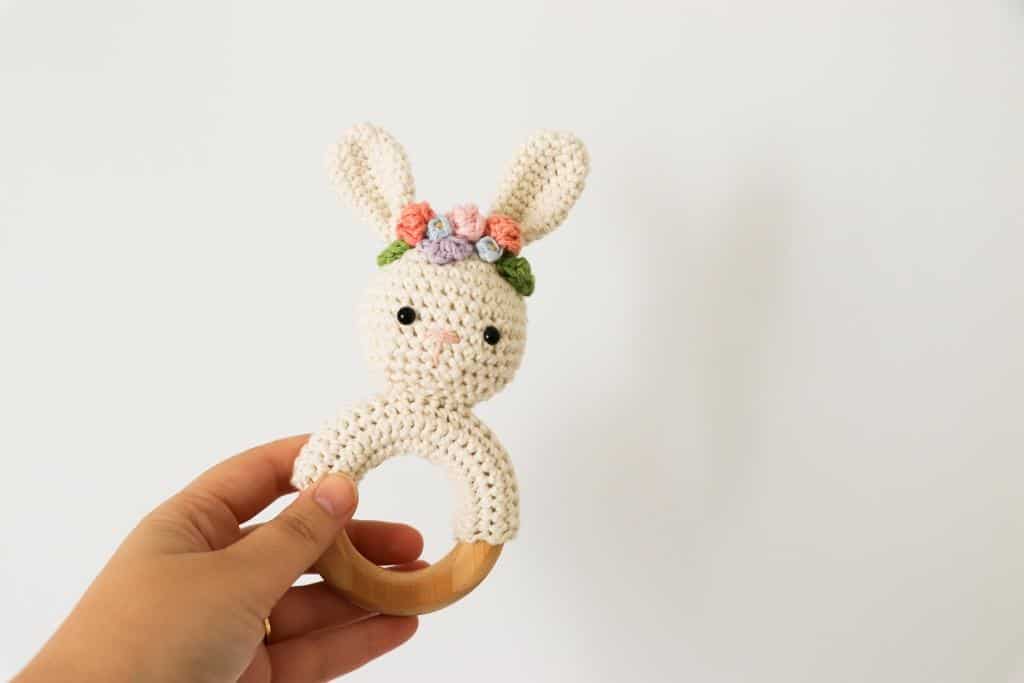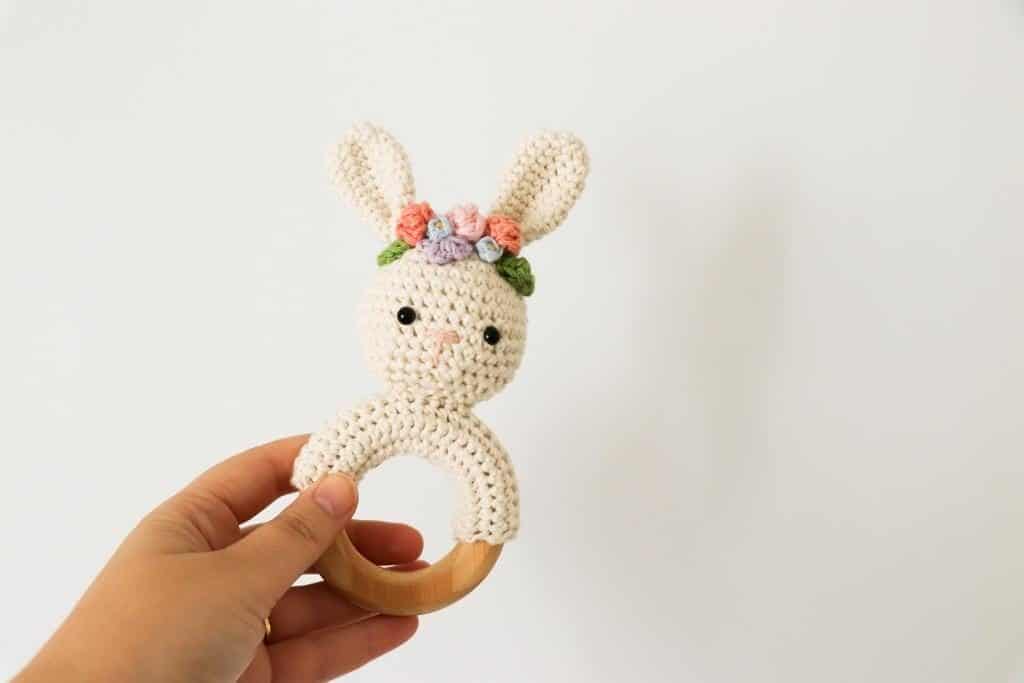 Purchase this pattern from any of my online stores. Thanks for your support!
There are also some free patterns on the patterns page, so go and check that out. And if you don't want to miss out on any new patterns, then make sure to sign up for the Thoresby Cottage newsletter!
Have a blessed Easter everyone.
Yours in craft,
Caitie x
Recommended by CapeTownInsider