Let me start off this post by saying that I'll always give you my honest thoughts about the things I review here on this blog. I will never punt things that I haven't used myself.
I received a copy of Lauren Epsy's latest book; Crochet Cafe, and I'm thrilled! Lauren is the ever talented author behind the best selling book "Whimsical Stitches" and the lady behind the popular blog A Menagerie of Stitches. Crochet Cafe is her latest book; one filled with delicious amigurumi cafe foods.
When it comes to Crochet Cafe, playing with your food is what it is all about. If you are a foodie and a crocheter, then this book is just for you! For those of you who have not had a chance to peak beneath the cover, you are in for a treat. The layout is colorful and quirky, but still easy to read and logical. The patterns are written in such a way that it feels like Lauren is sitting the room with you, guiding you with every step of your project.
If you have never crocheted before, then do not fear, this book is great for beginners! There are step by step photo tutorials of all the techniques you need to create your own adorable cafe foods. Crochet Cafe also has lots of additional tips and tricks too, which mean that your projects will turn out perfectly every time. I made this little avocado (and I learned a few things about stitching up my amigurumi too) and I'm really happy with how it turned out. Isn't it just adorable??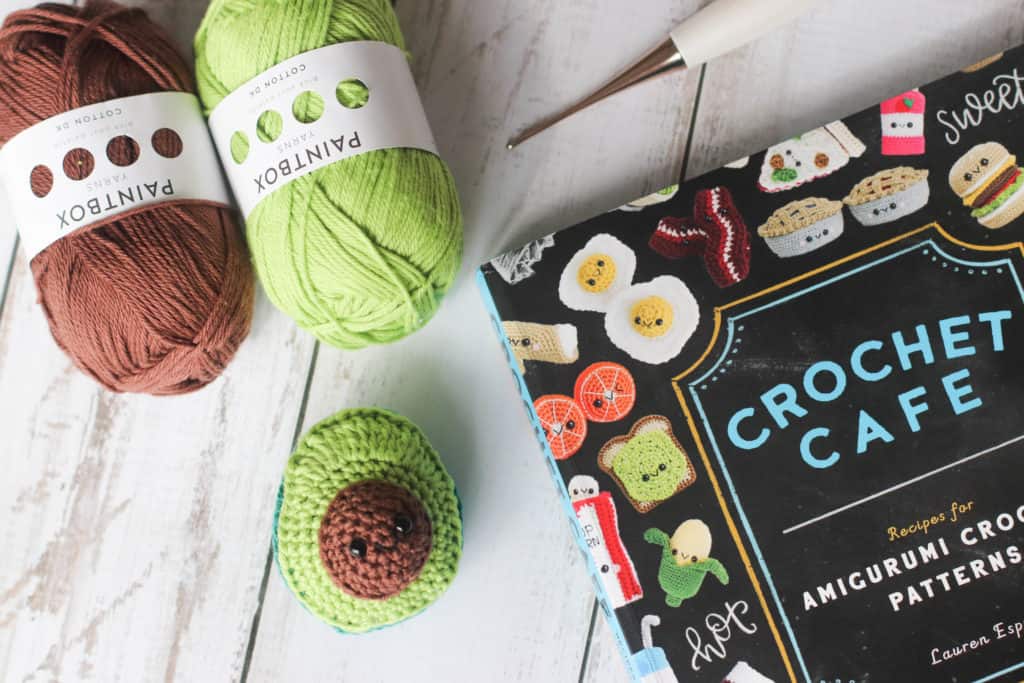 While the little foods you will be stitching are itty bitty, this is not a small book. There are over 30 designs of the most adorable amigurumi foods; from burritos and pancakes, to popcorn and cheesecake. The chapters are divided into several categories too, including Breakfast and Lunch, right through to Dessert. These delicious amigurumi make adorable gift and toys. I love how these little creations can be used for homeschooling too. My friend Elise over at Le Petit Saint Crochet put together a great article on just how useful they are. The article can be found here.
On the practical front, Crochet Cafe has nicely weighted pages which aren't overly glossy. One of my pet peeves is when the book I'm working from closes on its own all the time. It's really annoying to have to find your page again and again. Or to try and hold it open as you follow the pattern. Well, they thought of everything with Crochet Cafe, didn't they. This book is stitch bound rather than bound with glue. So, not only is the binding robust and will last for years to come, the pages stay open while you are working! That is a huge win for me!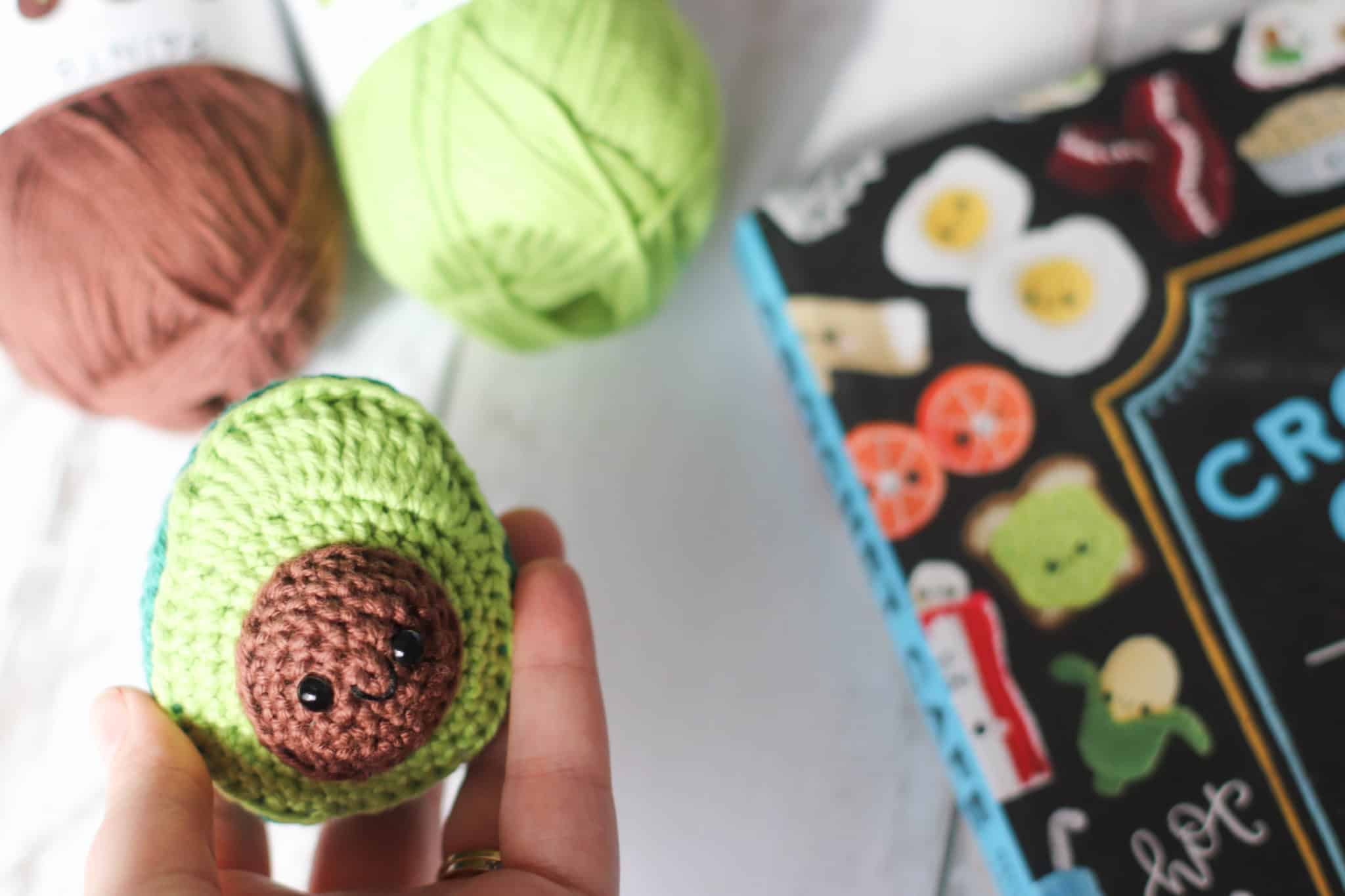 All in all, it is a fabulous book that is definitely one for the crochet library and would make a super gift (if you are looking for a nice big list of gift ideas for crocheters, then have a look here!)
That's all for now friends, happy stitching!