Updated November 2022
Gift Ideas for Crocheters
When it gets close to Christmas or a family members' birthday, in our house, we always put out a wish list. I find it really useful in the search for the perfect gift! So, for you, my crafty, crochet friend, here is a list that you can send out to your family when your birthday is near.
Here is my ultimate list of gift ideas for crocheters!
And if you are reading this and you know not of the yarn arts, but are searching for a gift for your crocheting friend – I've got you covered!
*Note that I am part of the Amazon Affiliates program and Etsy affiliate and may receive a small commission on items purchased through my links, at no extra cost to you.
1. Yarn!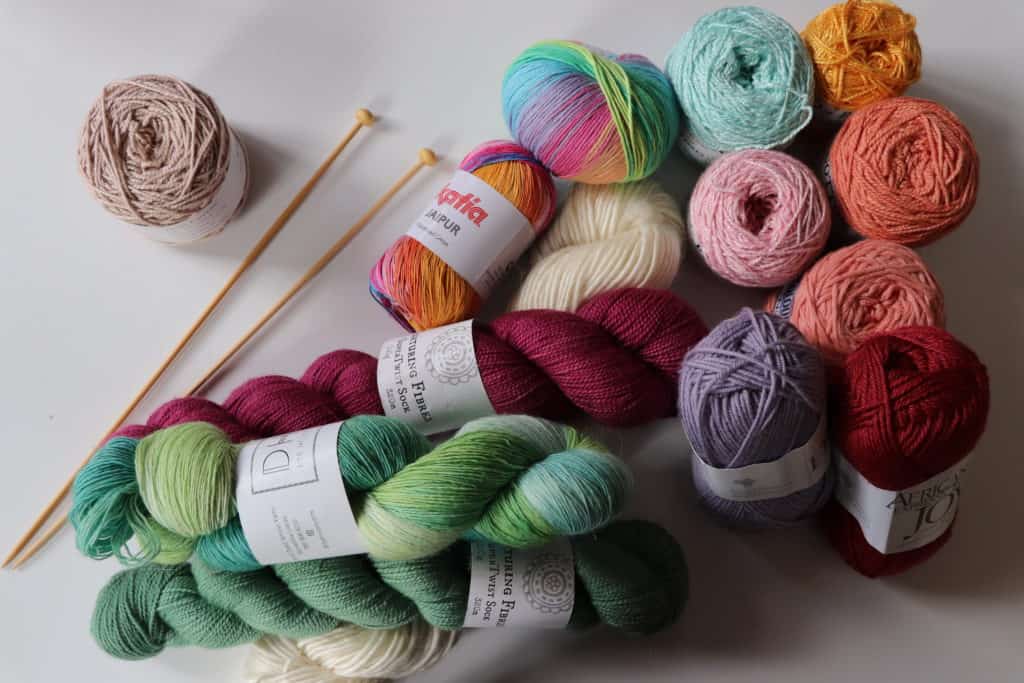 Ok, so perhaps this is one of the obvious gift ideas for crocheters, but we LOVE yarn. There is a reason why there are all those memes circulating the interwebs about how our yarn takes over the house. If someone buys me yarn, it shows that they really know me. One thing I would say, is try and buy more than one skein so that there is enough to finish a project.
How do you buy yarn when there are SO many options to choose from? Go with something fun, like glow in the dark yarn, or something fancy like a beautiful skein of indie dyed merino (I adore the ones from Nurturing Fibres), or a gift pack full of bon bons. If you are intimidated with buying yarn for a loved one (it can be pretty overwhelming!) then get them a gift card so that they can go on a yarn shopping spree.
Yarn blanks and dyes, or kits are also lots of fun. This one is currently on my wish list!
2. Crochet books
Books are always a welcome gift in my home. Some of the books that I'm really enjoying at the moment, or that are on my wish list include: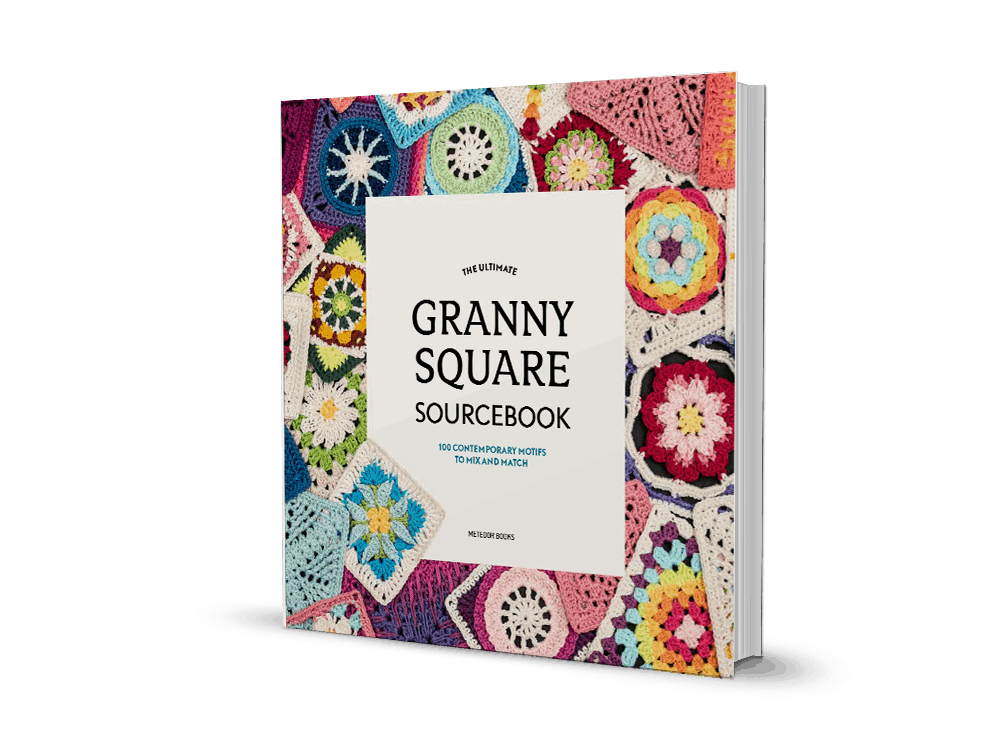 3. Crochet kits
I really enjoy kits. They have everything you need to make a complete project and are great for taking away on holiday. Here are some suggestions.
4. Unique crochet hooks
There are so many wonderful crochet hooks out there. Ones that are hand carved out of unique woods, or hand painted. Polymer clay hooks as well as a host of other designs, shapes and colors. There are even hooks with a built in light for those that need an extra bit of help to see what they are working on! One of my favourites that I have used is the Furls range. They are all hand carved or cast and are so pretty! They make wonderful gifts. If you want to purchase an extra special hook (these are on my wish list), then have a look at some of the gorgeous designs by The Speckled Clay.
5. Crochet subscriptions
Skillshare
Skillshare is an online education platform that is just brimming with wonderful courses! From crochet to knitting, watercolor and more, a subscription to Skillshare would make the most fantastic gift. I have an annual subscription which I have really enjoyed.
Craftsy Classes
A voucher for Craftsy would go down so well, it is certainly on my list! Haven't heard of it? Craftsy is this incredible online library of craft tutorials. There are tonnes of online courses where your loved one can learn new stitches and crochet techniques. They can also branch out and try a new craft like sewing or cake icing. All of the tutorials are of excellent quality and because they are online it means you can watch them whenever suits you.
Magazine Subscription
I love a good crochet mag. One of the ones I've been enjoying is Happily Hooked magazine, which is filled with patterns and crochet inspiration. It is available in both digital and hard copy, and you can also purchase just a single issue if you so wish.
Another of my favourite magazines, is Molly Makes. This mag is such a treat! Not only does it have loads of wonderful crafty projects to get the creative juices going, each edition includes a fun freebie, such as a sewing project or pack of crochet patterns.
Gift box subscription
This is one of my favourite gift ideas for crocheter lovers, particularly if you want to really spoil someone. Want to combine a whole lot of carefully curated crochet goodness (including yarn, patterns, tools and more) all into one beautiful box? Why not sign up for a crochet subscription box? Here is a list of some gorgeous ones currently available:
6. Yarn bowl
I have a gorgeous wooden yarn bowl (pictured below) that was given to me last Christmas. I use it so much more than I thought I would! Even if I didn't use it every day, they come in so many cute designs that they would make a great decor piece for your home office. Have a look here for a huge variety of Yarn bowls.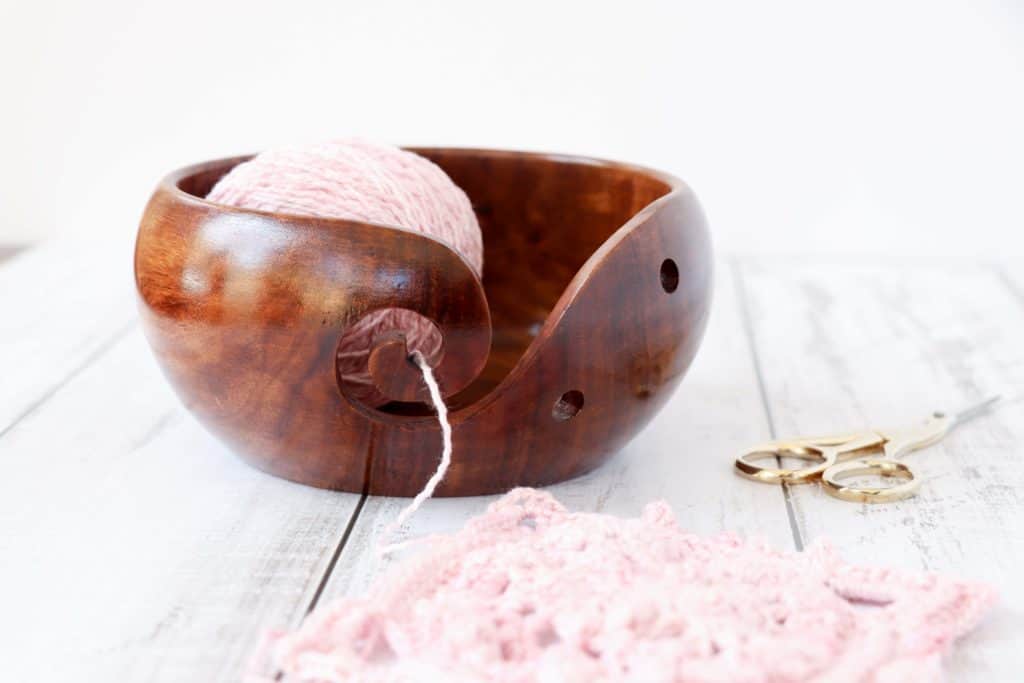 7. Ball winder & swift
Both of these are luxuries for anyone working with yarn. I have the KnitPro ball winder which is a manual crank, but you also get electric yarn ball winders for those who don't want to use a hand crank. A ball winder pairs nicely with a swift, which is used to hold open yarn that comes in hanks, while it is being wound into a ball. There are lots of different swifts available online.
8. Home made / personalised gifts
Stitch markers
If you want to go the extra mile and really impress your yarny friend, you could make them a set of stitch markers. My step by step tutorial will show you everything you need to know to make your own, custom designed, upcycled stitch markers.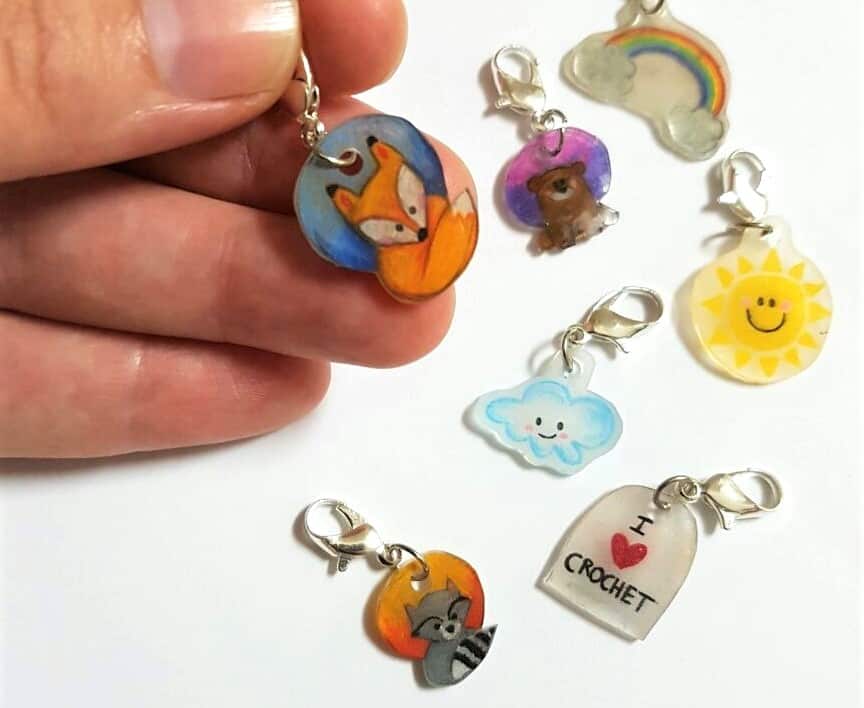 Personalised tote
I love gifts with a personal touch. Consider looking at the gorgeous (and personalised!) totes from Kelly Connor Designs. Definitely on my want list!
Personalised crochet hook
Who wouldn't love a personalised crochet hook?? How special! Have a look at some different options here.
Personalised tags
If you make crochet goodies to sell or give away, then a set of printable, customised tags would be such a treat! These tags can be printed at home over and over again, complete with your name and website (if applicable). There are also several different color palettes to choose from!

Or have a look at these lovely personalised leather labels from the Leather Goods Company. For fabric printed labels, I love these ones from Sew Many Labels.
Something crocheted by you!
If you are a crocheter yourself, you could also make a small crochet item to include in your gift. Consider how to make it personal (for example, by using their favourite color or yarn). Here are some free Thoresby Cottage patterns that you can whip up in a flash:

9. Yarn bags & storage
There are lots of different ways to store and carry yarn around. Here are some of my favourites:
10. Stocking stuffers & gadgets
I've put together a mammoth list of stocking stuffer gifts for crochet lovers. Click on the heading for each one to see a picture of the gift.
Anything I've left off the list? Please let me know if you have any other gift ideas for crocheters!
Happy gift shopping everyone.
Yours in craft,
Caitie x