Did anyone else grow up as a Pokémon fan? I certainly did! This Japanese game and TV series started in the 90's and has an ever growing fan base. Like many others, Pikachu, the heroic and bright yellow electric-type Pokémon was one of my favorite characters.
Together with author and designer, Sabrina Somers, David and Charles have released both a book and crochet kit to help bring several Pokémon to life. And so when I was asked to do a Pokémon crochet book and kit review, I couldn't turn down the opportunity to revisit something so nostalgic!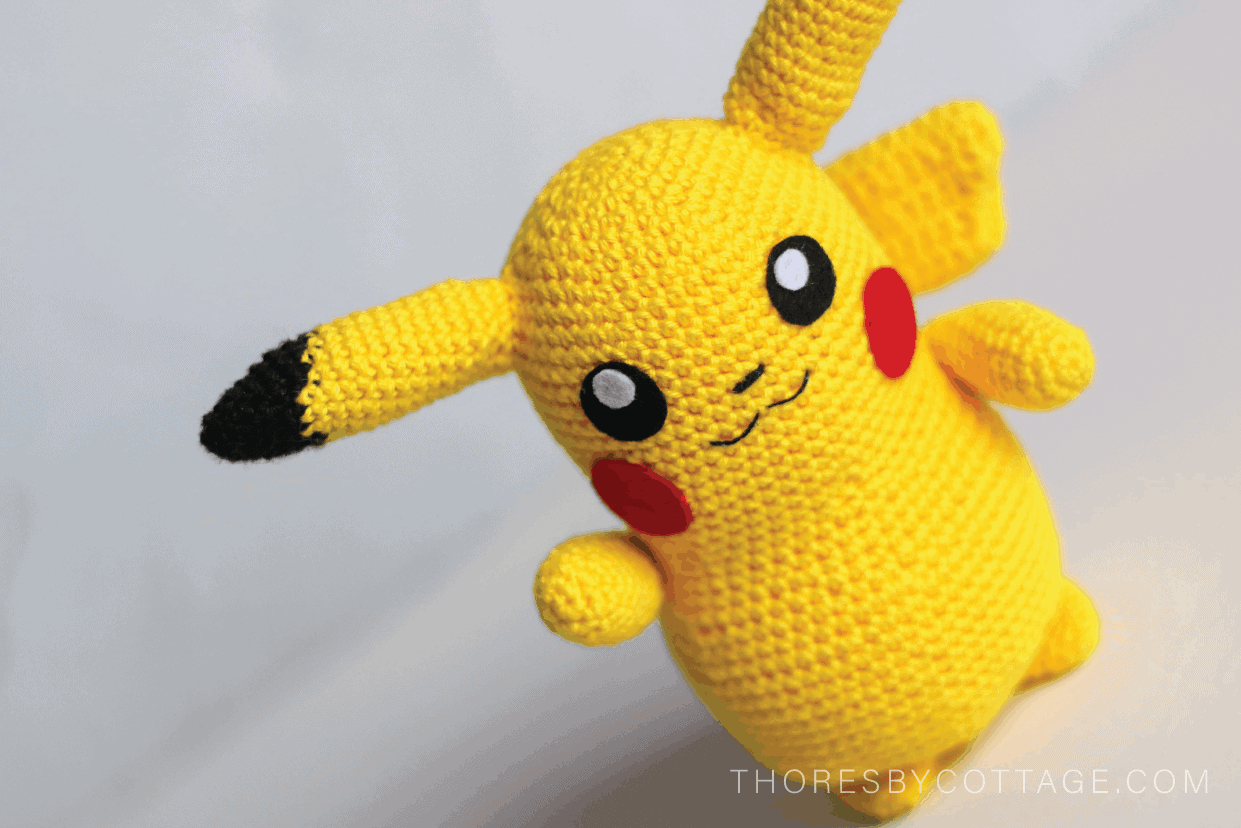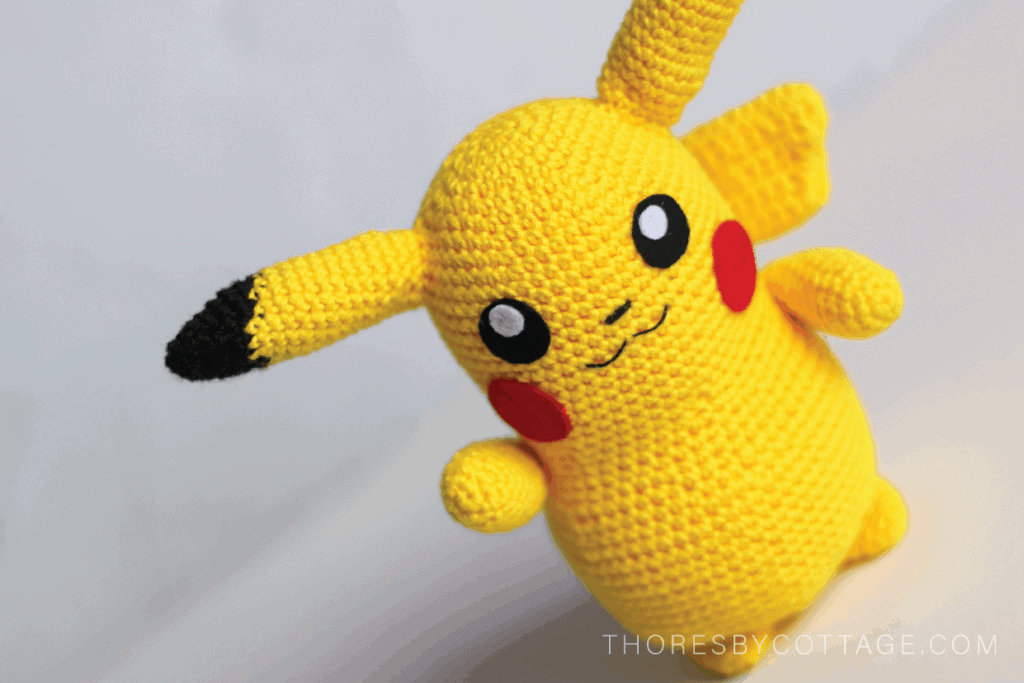 Pokémon Crochet Book
Pokémon Crochet by Sabrina Somers has a wonderful mix of 20 different characters, designed to delight Pokémon fans young and old.
This book is definitely beginner friendly. At the beginning of Pokémon Crochet, there are several pages outlining the tools and materials you need to make your own Pokémon. In addition, there are 10 pages of text and graphics showing you, step by step, all the stitches and special techniques you need to complete your Pokémon projects.
The patterns in this Pokémon crochet book are written using US terminology and a conversion chart to UK terms is included. Just a note that the writing style is a little different to what some may be used to. This format is good for absolute beginners, as it is clear where to place your increases and decreases, but someone who already knows how to crochet may find it a bit confusing at first.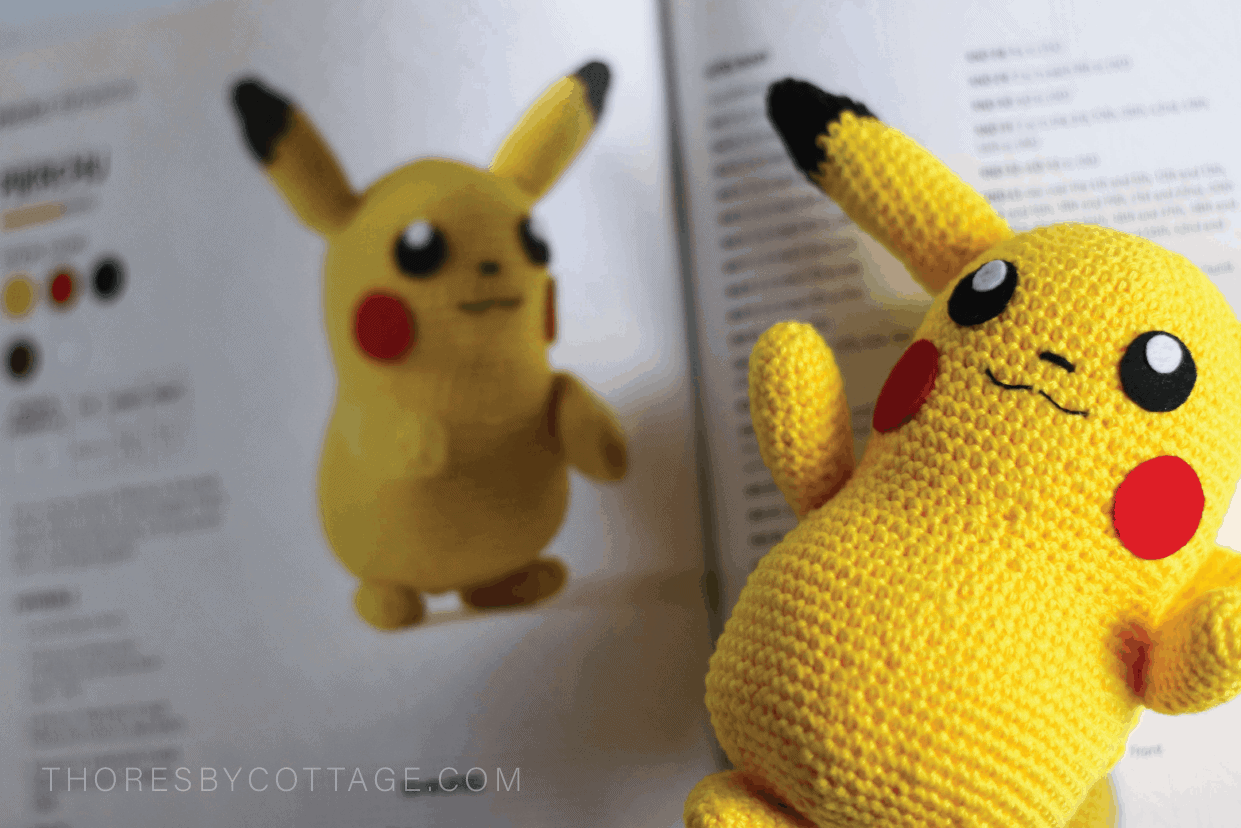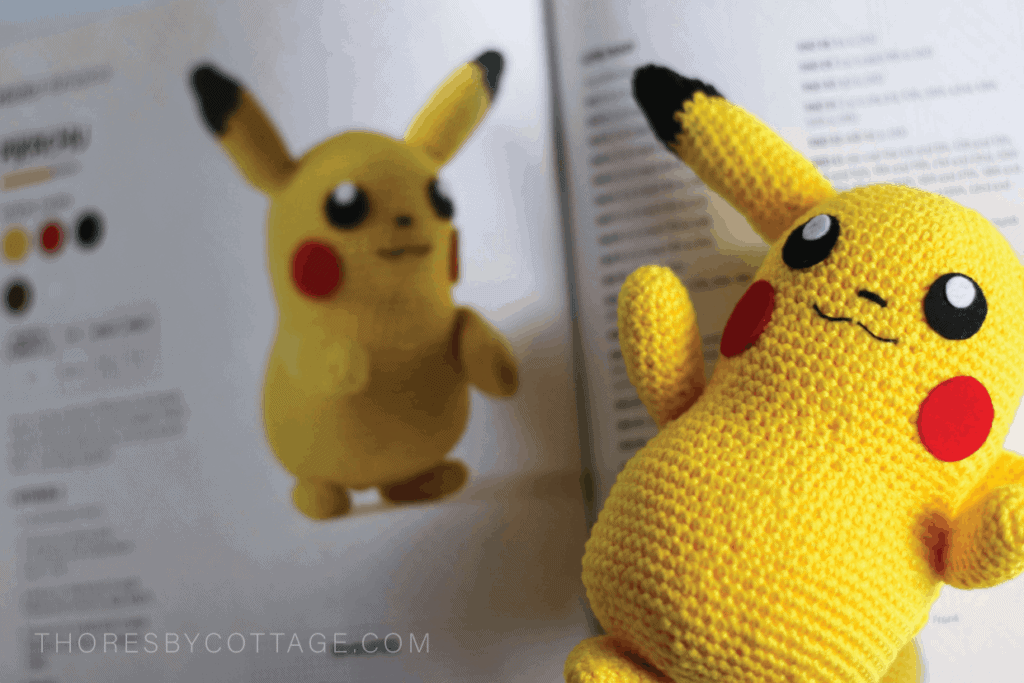 Each pattern includes:
Some information about the Pokémon character, including their National Pokédex number and type
Difficulty rating for the crochet pattern (Beginner, Easy and Intermediate)
Finished size (if using the yarn and hook specified)
Templates (actual size) for any felt pieces
Images of each completed body part as well as the full Pokémon for reference
The patterns include the exact yarn used to make each Pokémon, however, information about yarn weight and composition has been left out which is a little frustrating if you want to make yarn substitutions
Pokémon Crochet is printed on high quality paper and the text is clear and easy to read. It has a fun layout and is filled with vibrant images to inspire you and help you along the way.
If you are a Pokémon fan, you will really enjoy this book!
Pokémon patterns included in the book:
Beginner Pokémon patterns
Gengar
Jigglypuff
Pichu
Snorlax
Wobbuffet
Easy Pokémon patterns
Charmander
Dragonite
Eevee
Flareon
Meowth
Pikachu
Psyduck
Squirtle
Intermediate Pokémon patterns
Bulbasaur
Charizard
Jolteon
Lapras
Magikarp
Vaporeon
Vulpix
POKEMON CROCHET KIT
If, like me, Pikachu is one of your favourite characters, then I think you will really enjoy the Pokémon Crochet Kit. All the tools and materials you need to make an adorable Pikachu of your very own are included, as well as 5 extra patterns for additional Pokémon!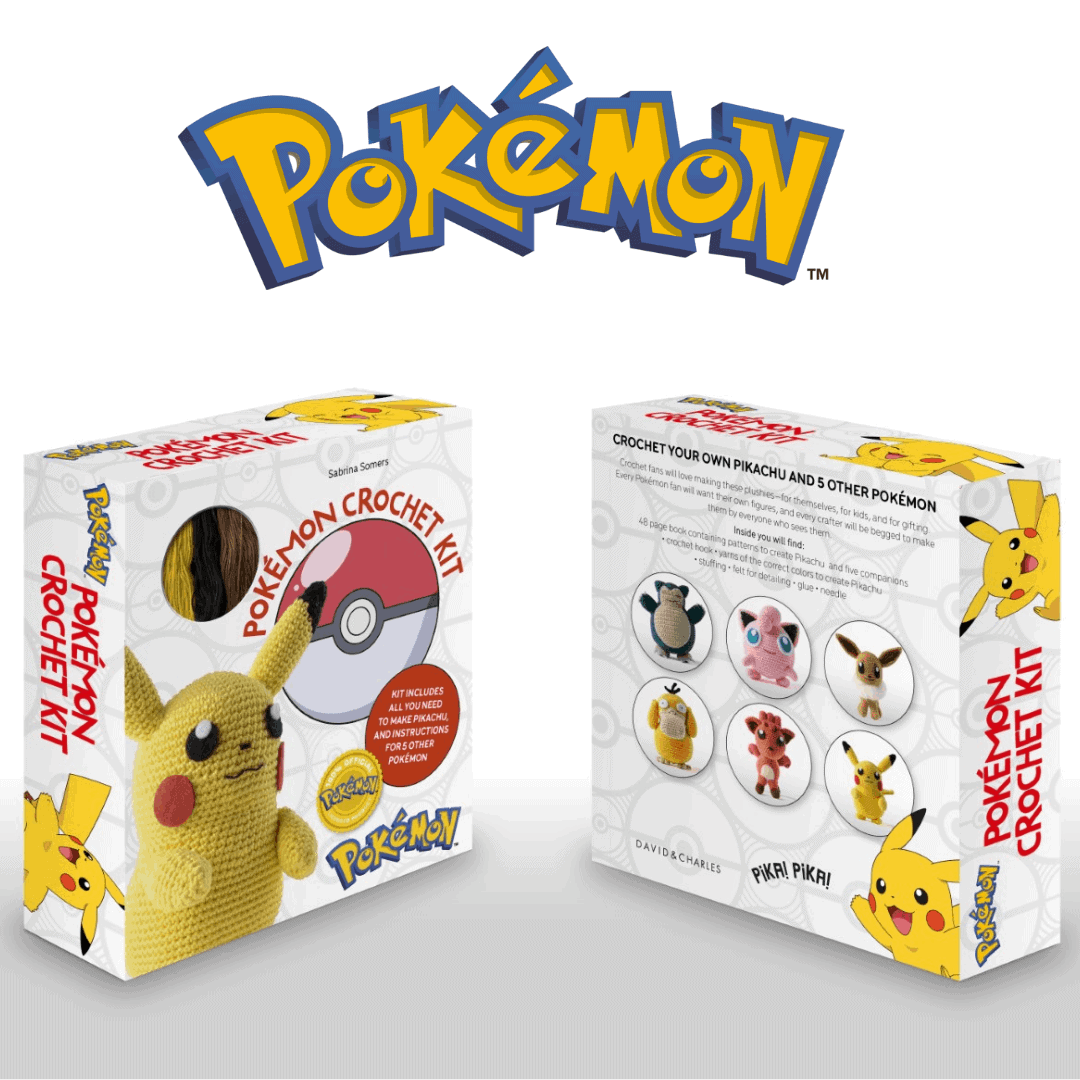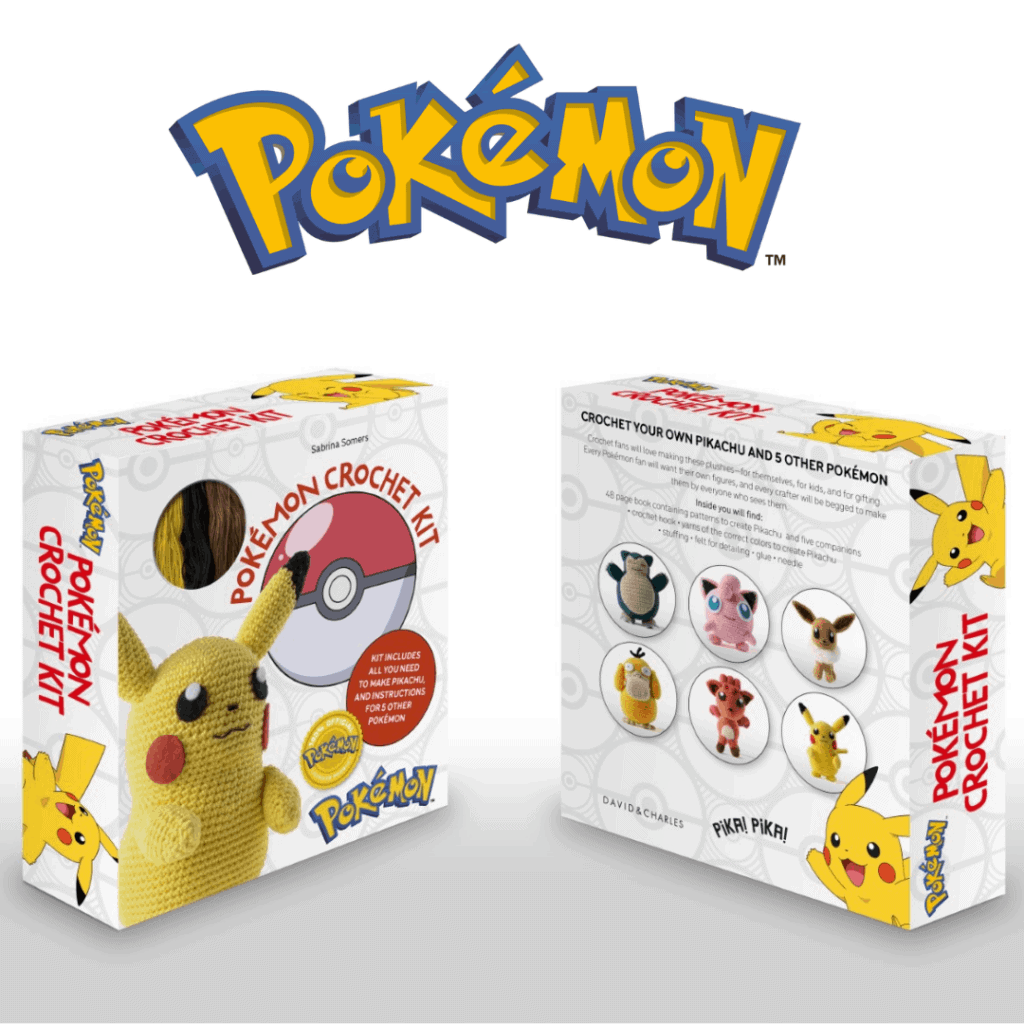 The kit is packaged in a beautiful display box and includes:
Yarn (in yellow, brown and black)
Felt
Glue
Steel crochet hook
Yarn needle
Stuffing
Pattern book
The crochet cotton that is included in the kit is good quality. There is ample yarn to make more than one Pikachu, however, I would suggest balling the yarn before starting as I found that my hanks tangled terribly.
The patterns in the kit are duplicates of five of the designs found in the Pokémon Crochet book. As mentioned in the book review above, these patterns are thorough and easy to read. Characters included in the kit: Jigglypuff, Snorlax, Eevee, Pikachu, Psyduck and Vulpix
The pattern booklet also includes a number of pages outlining techniques and stitches as well as a conversion chart to UK terms.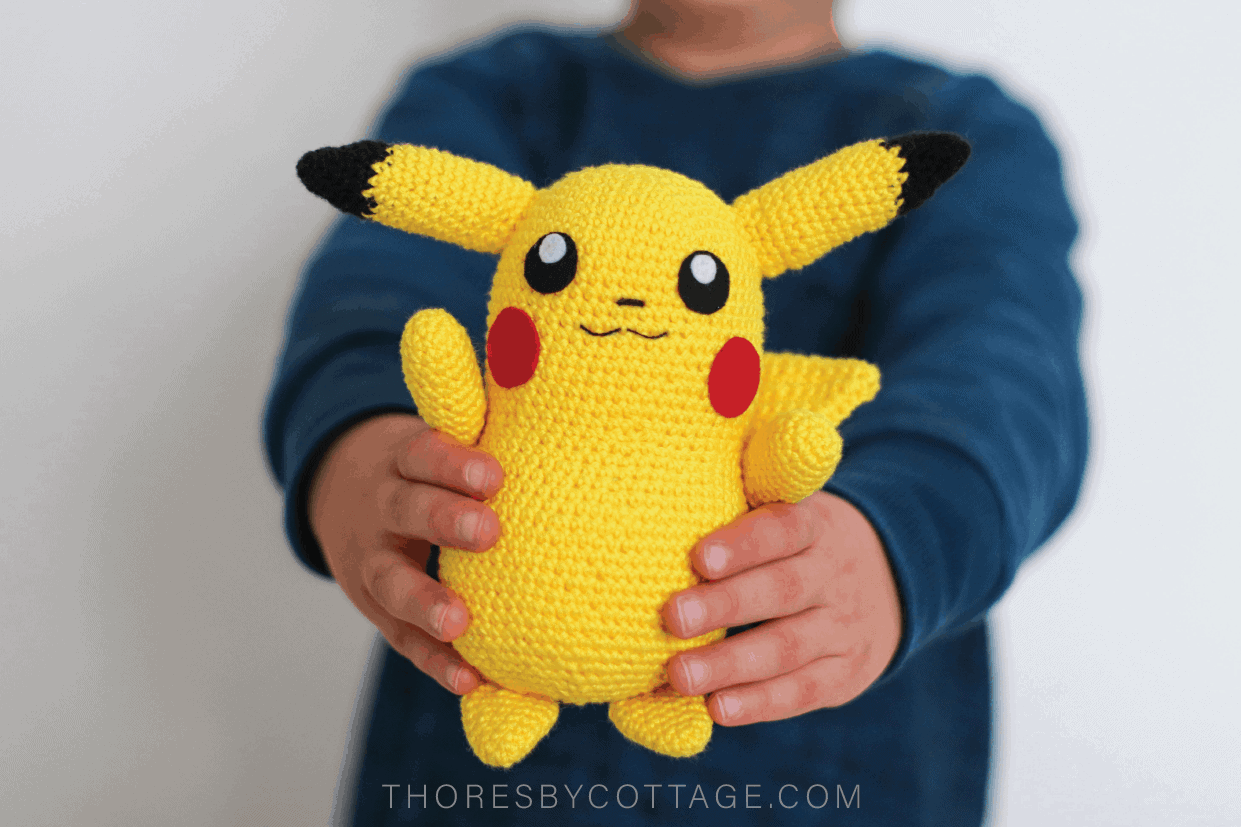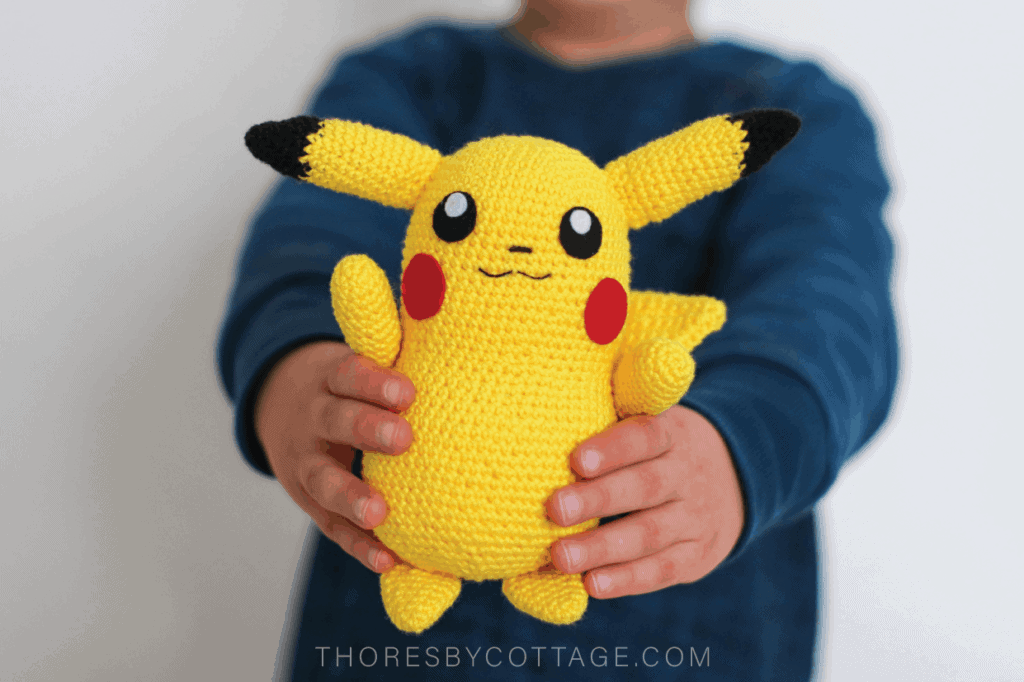 Crochet Pokémon has also birthed a new Pokémon super fan in the form of my 5 year old son!
I have done many kits over the years and it can be very frustrating when the materials are poor and the end result is sub par. I was very impressed by the quality of this kit. The materials are great and my finished Pikachu definitely exceeded my expectations!
The crochet kit is a lovely compliment to the crochet Pokémon book and would make an excellent gift for any crochet or Pokémon lover. If you are looking for other gifts for crocheters, make sure to check out my Ultimate List of Gift Ideas!
Let me know which character you plan to make first!
Yours in craft
Caitie x