Amigurumi Treasures 2 is the second book in the Amigurumi Treasures series by Erinna Lee. From the very first chapter, I could tell that this book would be a favorite in my crochet library.
There are 15 delightfully character filled amigurumi projects in this book. Each one is very carefully designed and the attention to detail is superb. From Benedict the Shrew, clad in a flannel cape, to Bonnie the Teddy with her dear bonnet; every design is simply charming!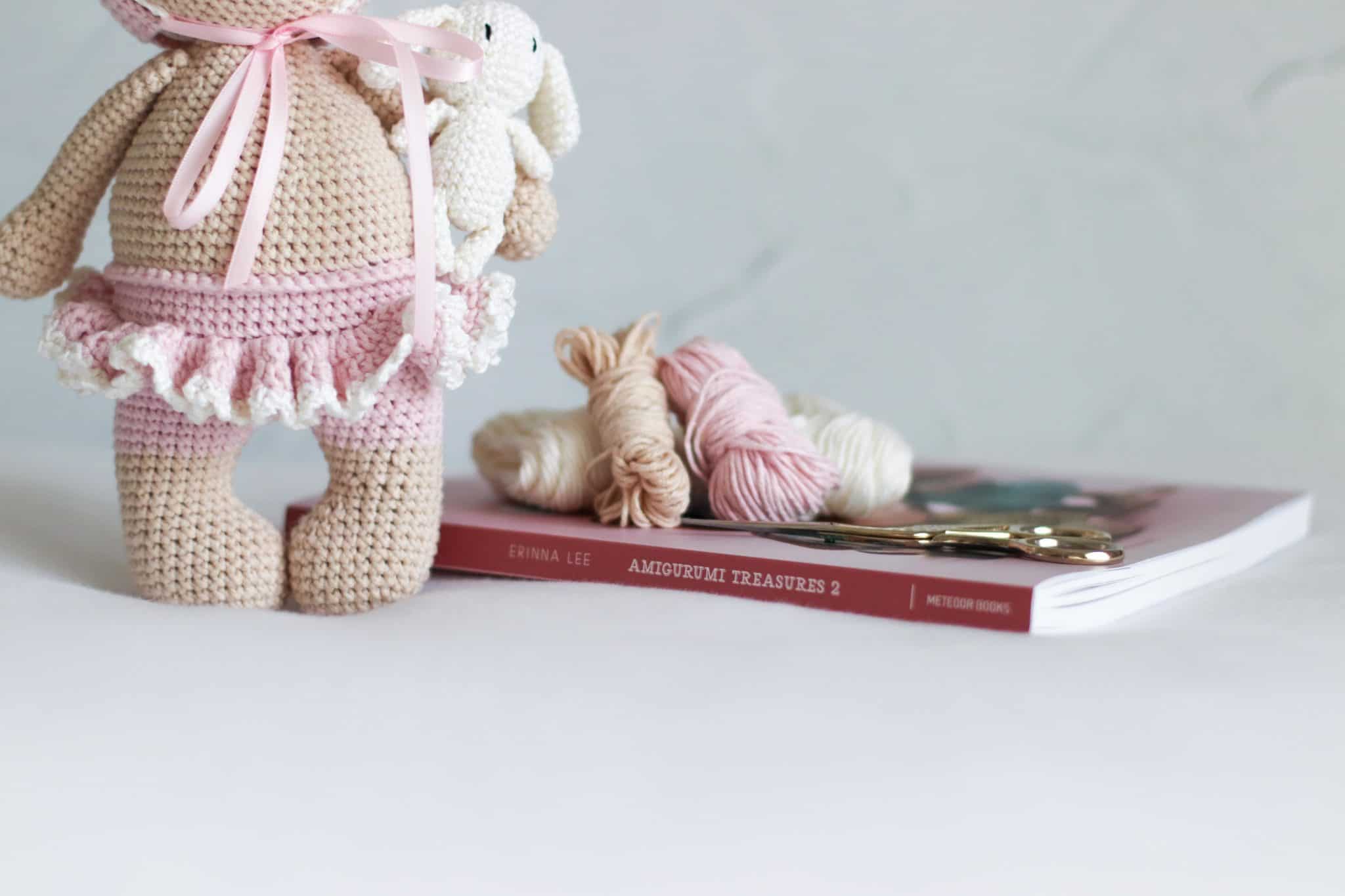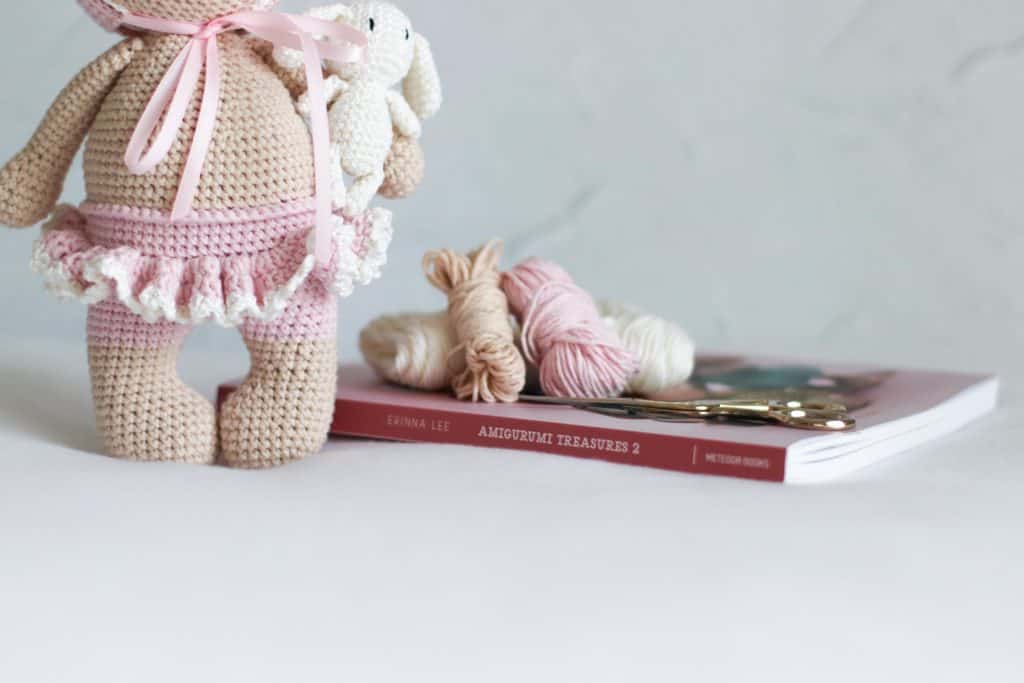 Amigurumi Treasures 2: Overview
At very first glance, the high quality of this book is evident; it is a well bound paperback with clear and easy to read text.
The first chapter of Amigurumi Treasures 2 outlines the materials and tools required to complete your project. A handy conversion chart is included to assist with yarn substitutions as well as detailed notes on how to read the patterns.
This is followed by a library of stitches and techniques. Each stitch or technique includes written instructions, clear images and a video tutorial which can be accessed online by scanning a QR code.
The amigurumi projects
The animals in Amigurumi Treasures 2 are whimsical and have a somewhat vintage feel to their design. I also love that they are not the typical amigurumi animals!
Amigurumi Treasures 2 has patterns suited to all crochet skill levels. Each pattern has a rating from beginner to advanced to help you decide where to start. There are 15 unique amigurumi projects to choose from; including:
Beverly the beaver
Billie the butterfly
Bonnie the teddy (the project I chose to make)
Coco the crocodile
Darcy the dragon
Doki the elephant
Espy the donkey
Harry the hoopoe
Hattie the mouse
Maybelle the cow
Mackenzie the seahorse
Mille the frill-neck lizard
Tolly the goose
Wally the wombat
Benedict the shrew
This book is beautifully laid out with clear, large photographs of the finished amigurumi dolls. There are also plenty of process pictures to help you along the way.
The assembly portion of the pattern is very detailed and includes the placement of each crocheted piece, ensuring that you get the perfect finish to your amigurumi project.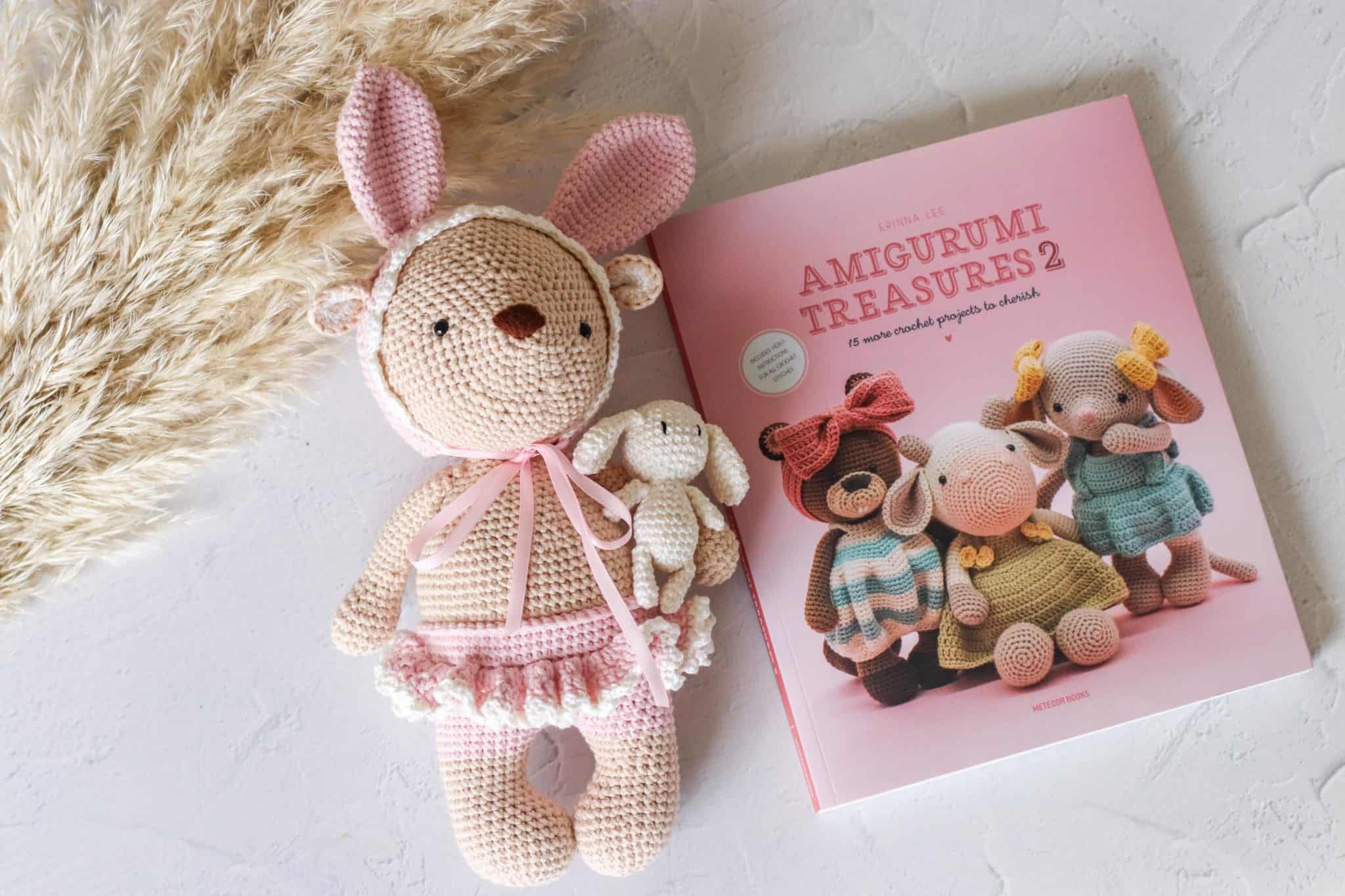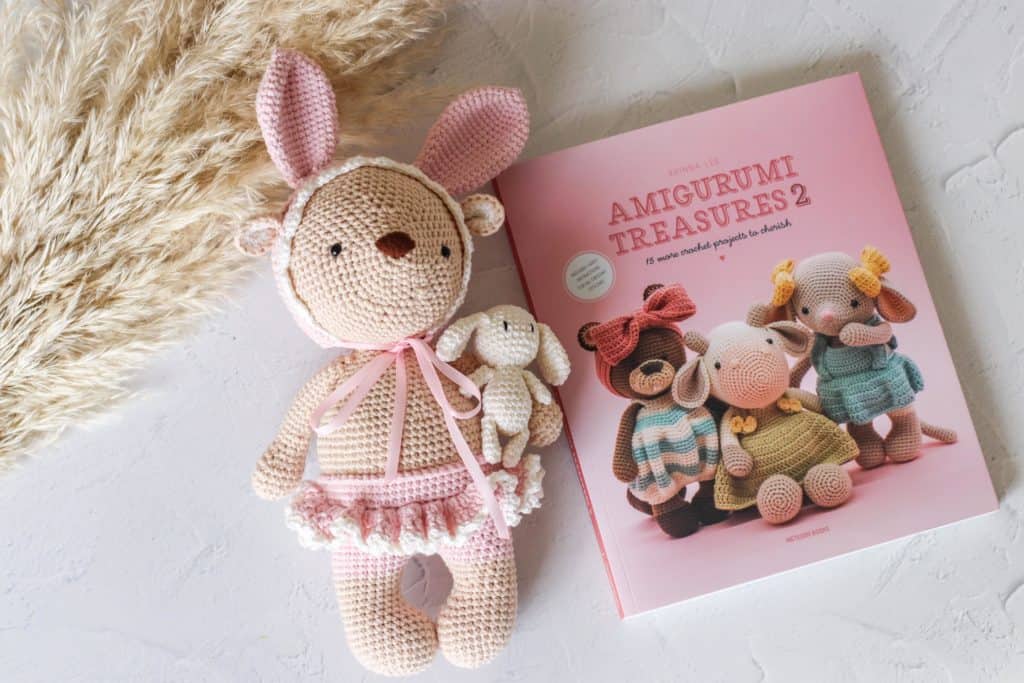 The characters have their own unique QR code too! When the code is scanned you are taken to a dedicated page for that character where you can share images of your project as well as find inspiration for different color palettes. There is also a useful forum where you can ask questions about the pattern.
The designs in Amigurumi Treasures are comprehensive and intricate and will take time to make. This is not a quick crochet project kind of book! But, I can guarantee that your finished crochet project will be beautiful.
If you are looking to up your amigurumi skills, then make sure to read my tips for crocheting amigurumi. And for more of my Crochet book reviews, head over here.
Yours in craft,
Caitie