Note that this post is not sponsored by Furls and the opinions expressed are entirely my own!
The world of crochet hooks can be somewhat overwhelming. With lots of brands and styles to choose from; which hooks are best?
One of the brands that has received lots of attention on social media over the last while is Furls. Furls is an established brand of high end crochet hooks and accessories. They are best known for the ergonomic design of their hooks; their larger handles provide hand support which reduces fatigue and hand pain.
I decided to purchase a few Furls crochet hooks to see if they live up to the hype. For this Furls crochet hook review I will cover the wooden Streamline hook, an Alpha series hook and an Odyssey hook.
Furls crochet hook review: Streamline (wood)
There are a number of different materials to choose from in the Streamline range; including wood, resin and aluminium. I have only used the wooden hooks so will focus on that for this Furls crochet hook review.
Wooden Furls Streamline hooks are the entry level hooks and are the cheapest of the range. They will still set you back $17 to $25 per hook. They have a nice selection of woods to choose from, but size range is a little limited, particularly in the smaller sizes. The hooks are available from 3.25mm (D) through to 10mm (P).
I like how the ergonomic hook fits in my hand; it doesn't cut me in the wrong places. But one downside is that it does not feel very substantial. I guess this is a pro and a con. It is lightweight, which means that if you struggle with hand fatigue or pain while crocheting, then this hook may be a good fit.
I don't feel like this particular Furls crochet hook would hold up to lots of amigurumi, or other typically tight crochet. If I put too much oomph behind my stitches I worry that the neck would snap, particularly for the smaller sizes of hooks.
While the wood is beautifully polished, my hook did have a few rough spots which would definitely snag on certain yarns. This hook is beautiful to look at, but I just don't reach for it for fear that I'll break it!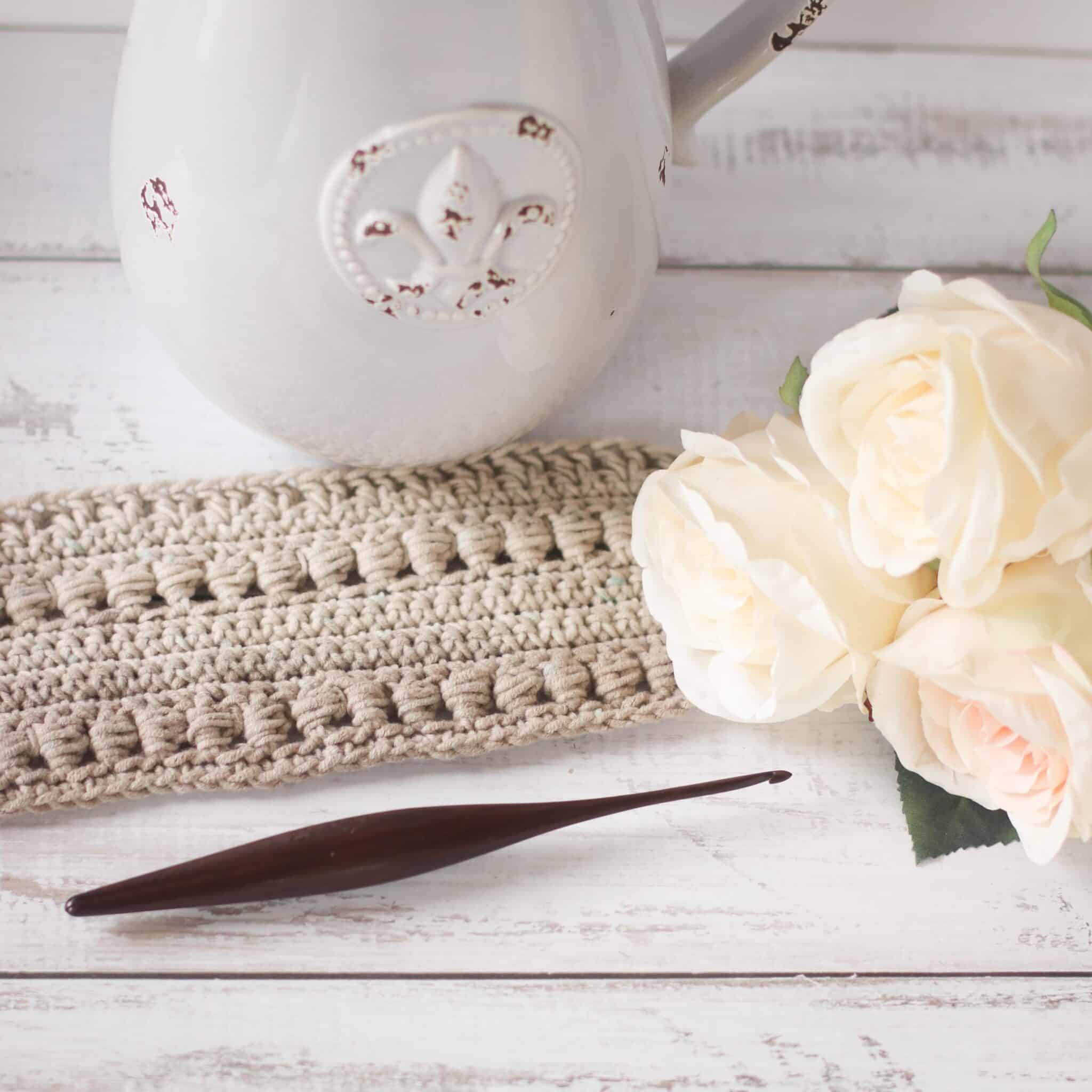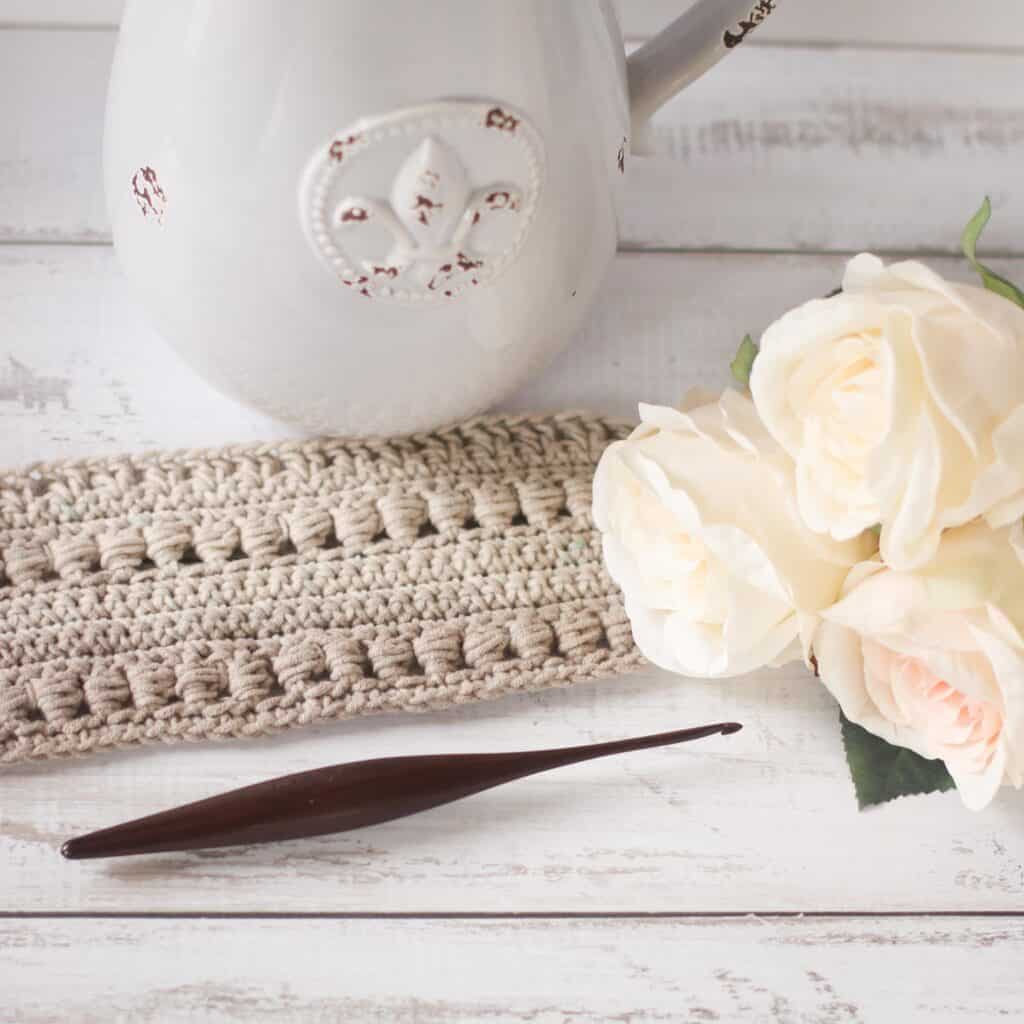 Pros and cons of Furls streamline hooks
This hook may be a good fit for you if:
You adore pretty looking hooks!
You are looking for a lightweight, wooden hook
You struggle with hand fatigue or pain while crocheting
You like to crochet with larger hooks
This hook may not be a good fit for you if:
You tend to drop your hook on the floor a lot
You crochet tightly
You prefer to work with smaller hook sizes
You crochet with delicate yarn that snags easily
Furls crochet hook review: Odyssey series
The Odyssey hooks are next in the Furls line up. With a glossy resin handle and nickel plated tip, the Odyssey hooks are certainly glamorous!
The hooks in this range are slightly more expensive, between $36 – $40, depending on size. The Odyssey range also has a slightly wider range of hook sizes; from 2.25mm (B) through to 10 mm (P).
Just like the Streamline series, the handle is ergonomically designed and comes in a wide variety of colors. I was fortunate enough to snag a limited edition rose gold and pearl hook which is just beautiful!
This hook is very comfortable to hold. I'm used to using Clover hooks and so the slightly larger grip took a while for me to get used to, but once I got used to it, I really enjoyed crocheting with this hook. I wouldn't necessarily travel with a set of these hooks though as they are quite bulky (and don't fit in a standard crochet hook case).
The Furls Odyssey was by far the smoothest crochet hook experience of the 3 Furls hooks I have tried. I found this hook very easy to use and nice and sturdy. But bear in mind that these hooks are heavier than their wooden cousins.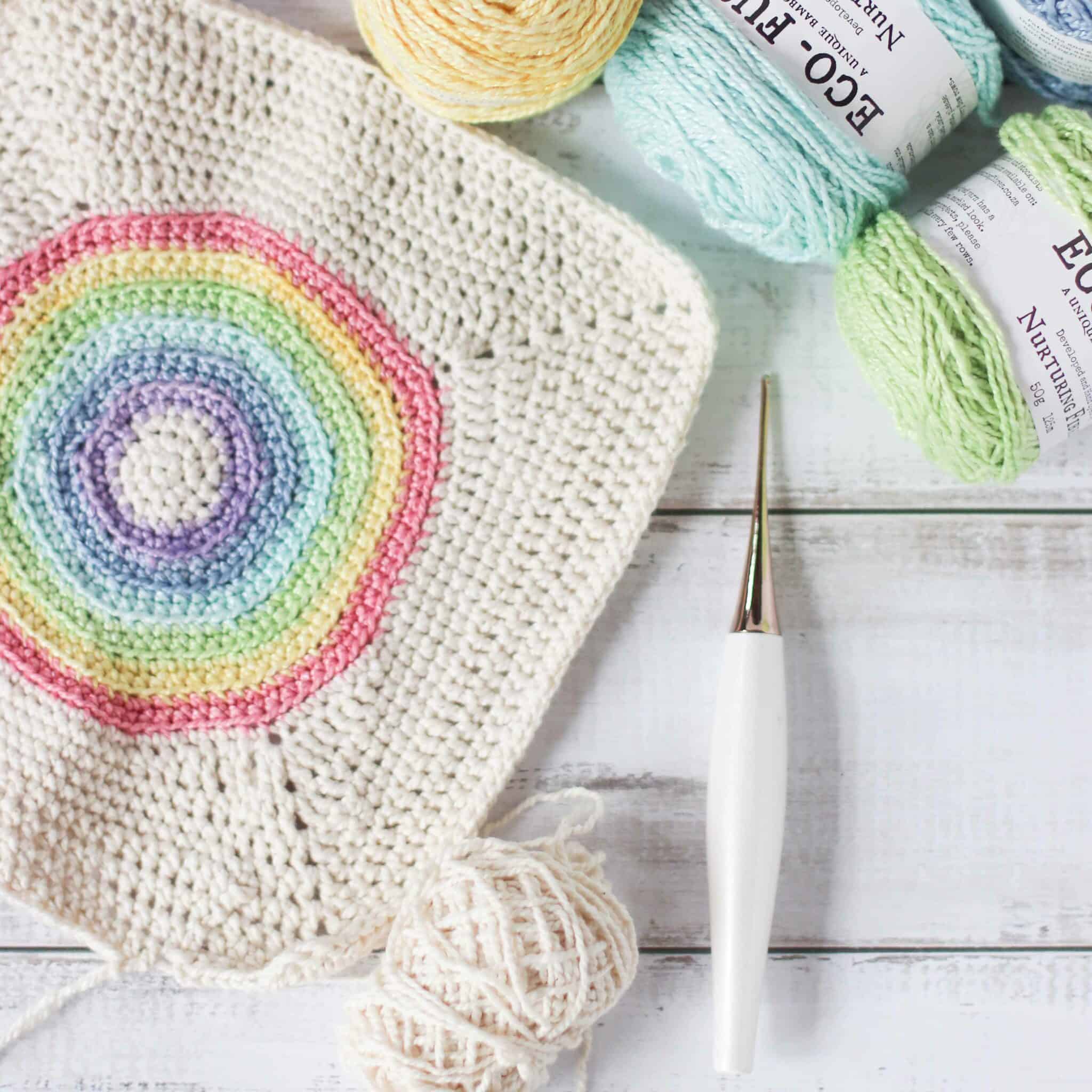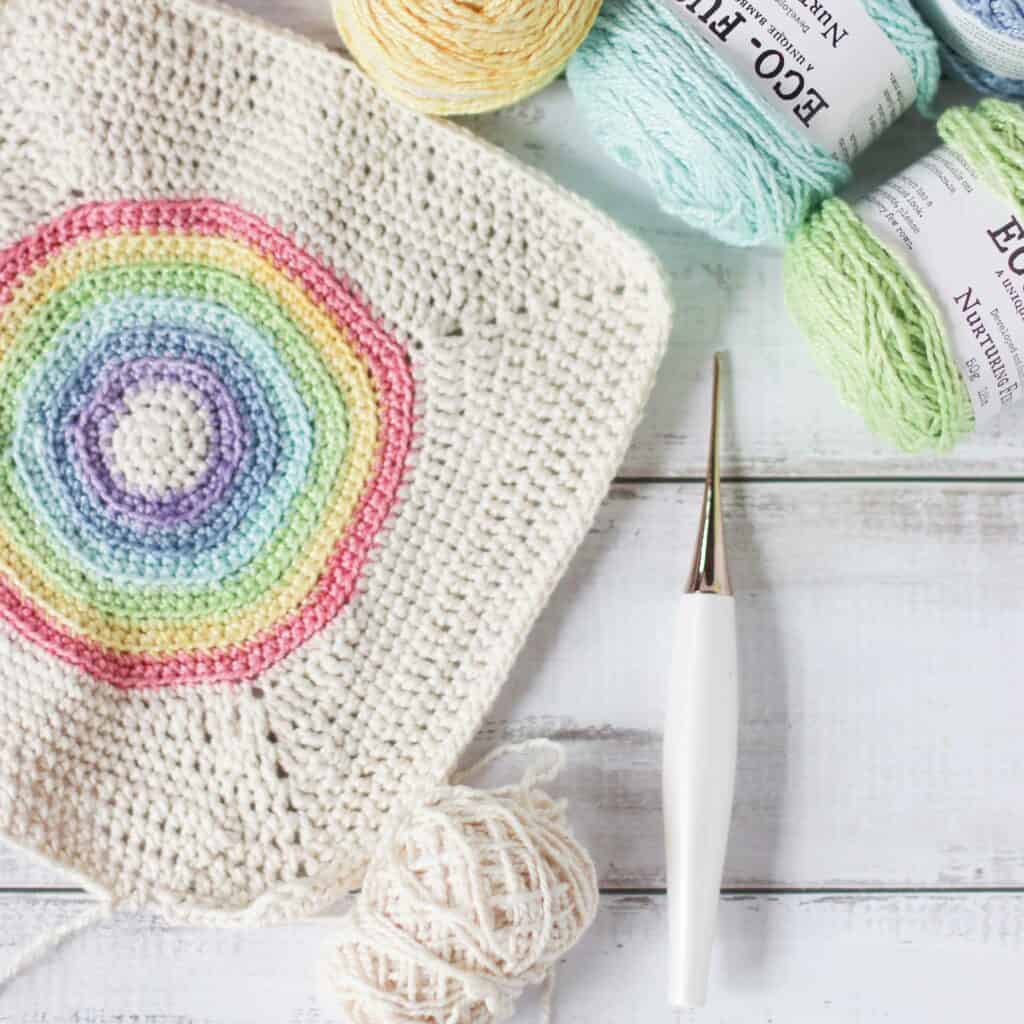 A small thing that lets this hook down is the fact that the hook size is not stamped onto the hook. There is a little sticker on the end of the hook with the size letter, but I expect that this sticker will come off pretty quickly with lots of use.
Since all of my Furls hooks are slightly different, it isn't too much of an issue as I can easily recognise each hook. But with larger collections of hooks that all look the same, it may become annoying to have to constantly check which size hook you are using. I feel that for a premium crochet hook there really should not be any stickers.
Pros and cons of Furls Odyssey crochet hooks
This hook may be a good fit for you if:
You are looking for an ergonomic hook but don't want to use wood
You enjoy using a more substantial hook
You need a hook that is super smooth
You love the glamorous look of Odyssey hooks
This hook may not be a good fit for you if:
You have very small hands
You have a nickel allergy
You want hooks where the hook size is easy to identify
You want hooks that will pack away neatly in a small spot
Furls crochet hook review: Alpha series
The Alpha series are Furls original and premium crochet hooks. They are beautifully hand turned and decorative. These hooks are works of art! With the pricing to match… A Furls Alpha crochet hook comes with a hefty price tag of around $85 per hook.
There are 8 different sustainably sourced woods to choose from and the hook sizes range from D/10 (3.5mm) to Q (15mm)
I love most things made out of wood so it is no surprise that I think that this hook is just beautiful! You can see the wood grain but the hook has been carefully polished so that it feels luxurious in your hands. It does have a medium grab though, so as with the wooden Streamline hooks, the Alpha hooks are not perfectly smooth and may snag on delicate yarns.
I also feel that if they were dropped or crocheted with too tightly (especially the smaller hooks) that there is the risk of breakage.
It's also important to note that all of the Furls crochet hooks are inline and not tapered. For some people, this is a deal breaker.
While on the more costly side, I think it is really special that humans hands have worked on creating these hooks, and that each one is unique. Since crochet is such a hands on craft, a hand turned hook sounds like a great match!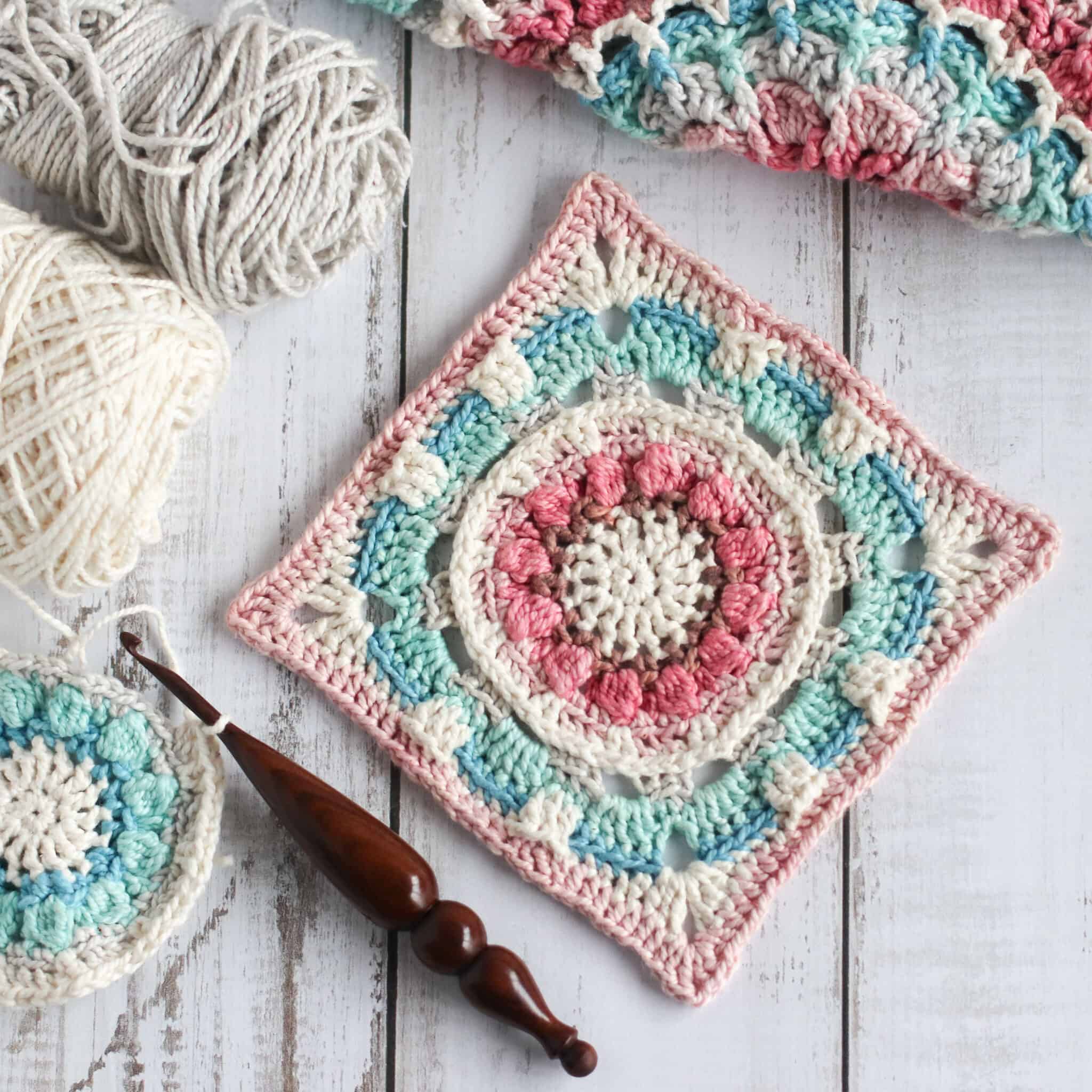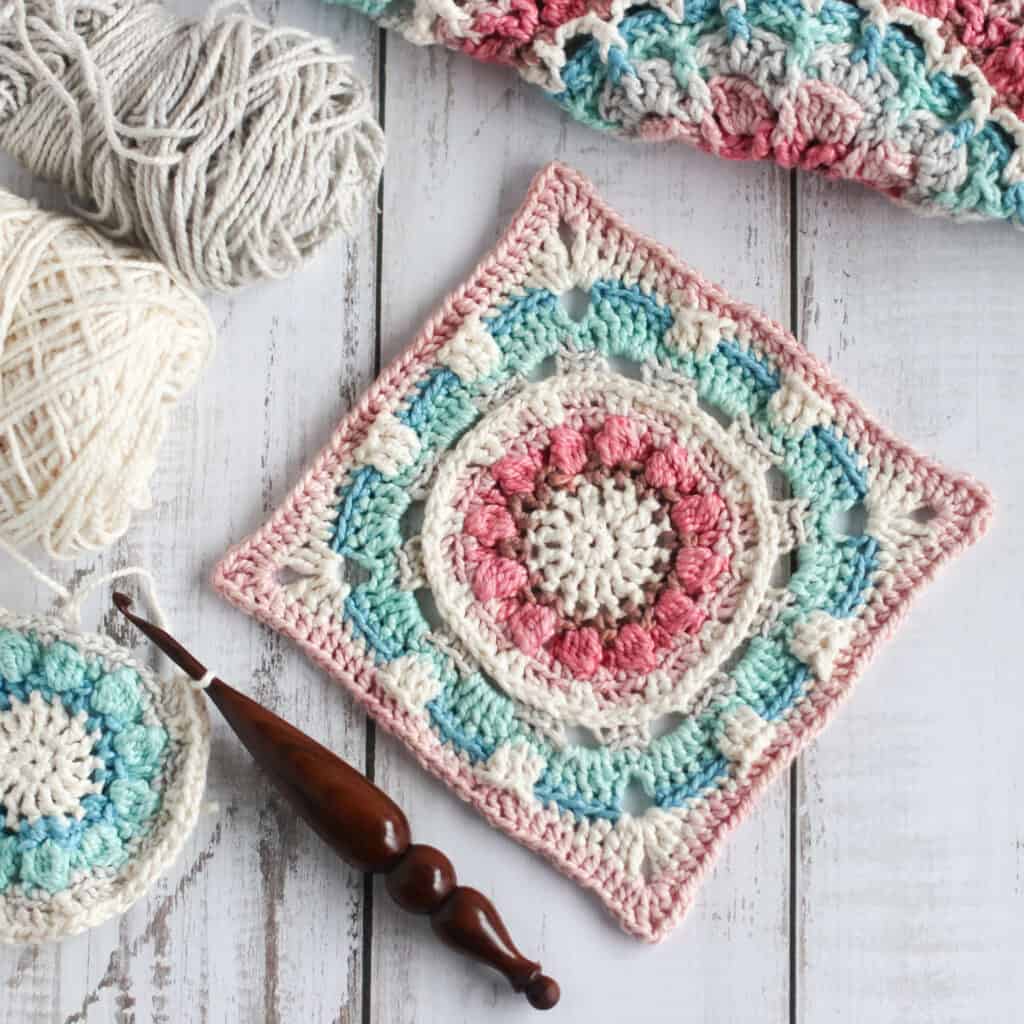 Pros and cons of Furls Alpha crochet hooks
This hook may be a good fit for you if:
You are looking for a premium wooden crochet hook
You are looking for a hook to gift someone
You are looking for a wooden hook that is sustainably sourced
You are looking for a lightweight wooden crochet hook
This hook may not be a good fit for you if:
You do not have a big budget
You are a beginner
You crochet amigurumi
You tend to crochet tightly
You are looking for an ultra smooth crochet hook
My honest thoughts on Furls crochet hooks
Do I reach for my Furls hooks all the time? Nope… Do I love owning these hooks even though I don't really reach for them? Absolutely yes!
I probably use my Odyssey hook the most, given the type of crochet that I tend towards. If I were crocheting a large project, I would definitely use it more to help with hand fatigue. And while I don't use my Alpha hook, it certainly sparks joy me for to own one (plus, it looks great in pictures!)
Furls crochet hooks are a worthwhile investment, but if for any reason you aren't happy with your purchase, Furls has a generous 90 day returns policy!
Any other questions for me about this Furls crochet hook review? Drop me a note in the comments section below.