If you've been following my blog you will know that I'm all about crocheting cute little critters. However, it's a new year and time to try out a new craft! (Don't worry crocheters, I've still got loads of gorgeous crochet goodness up my sleeve for this year. Sign up to my newsletter if you don't want to miss out).
Needle felting is fairly new to me and I've been so keen, (although somewhat intimidated), to try it out. It's so important for crafters to try out something new every now and then, and get the creative juices going. Who knows, you might find a new passion!
I've put together a needle felting kit review so that you can get a feel of what the kit is like before you buy it. I think that good kits are fantastic for trying out a new craft (and the bad ones equally off-putting…). Usually they have everything you need to get going, which is great if you don't want to sink loads of money into a craft you aren't sure of yet. I also happen to adore foxes, and so I couldn't resist this gorgeous felting kit by Dimensions Crafts.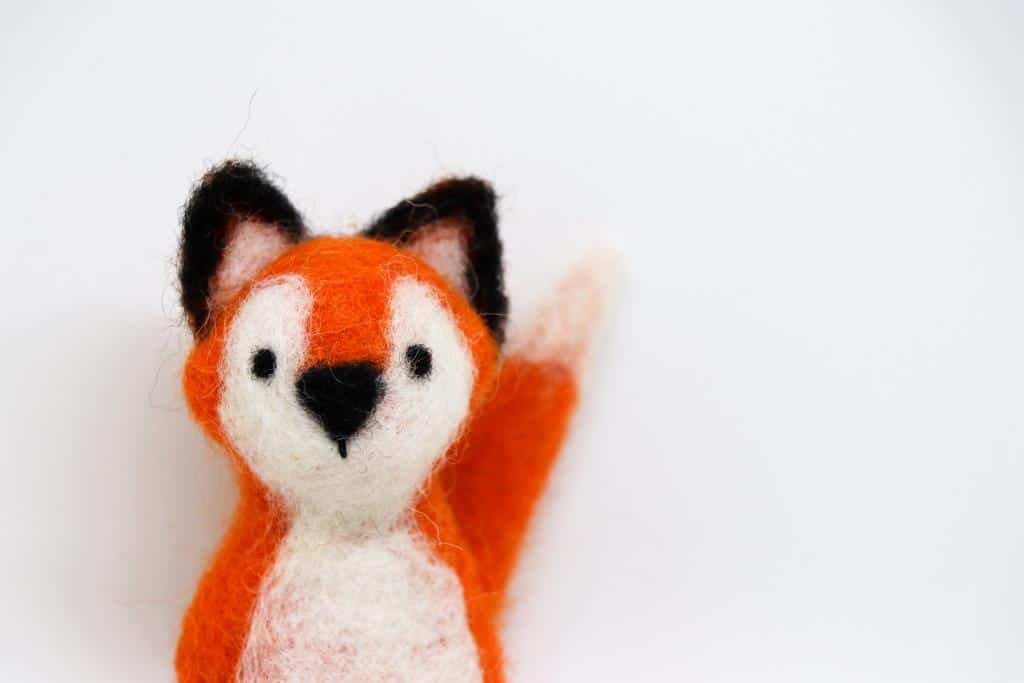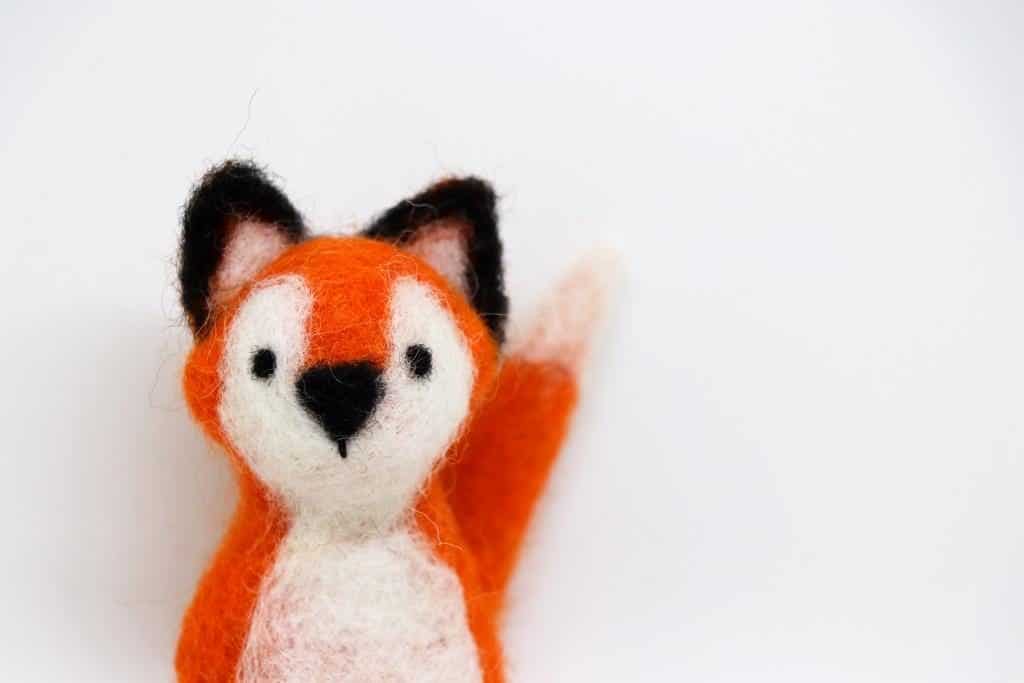 For those of you not familiar with needle felting, it is essentially sculpting clumps of wool into beautiful shapes using a felting needle. Felting with a needle is unlike wet felting which uses water to matt together wool into a flat piece of felted material. The material to use for your sculptures is roving; bundles of wool that have not yet been twisted into yarn. You then use a specialised needle to jab the roving into a firm(ish) shape.
Felting needles are tipped with barbs which matt the roving as you jab (or 'needle') and allowing you to shape your creation. You can get going with this simple craft with just a few basic tools; roving, felting needles and a mat. I thoroughly enjoyed making my little fox and will definitely be doing some more felting in the future.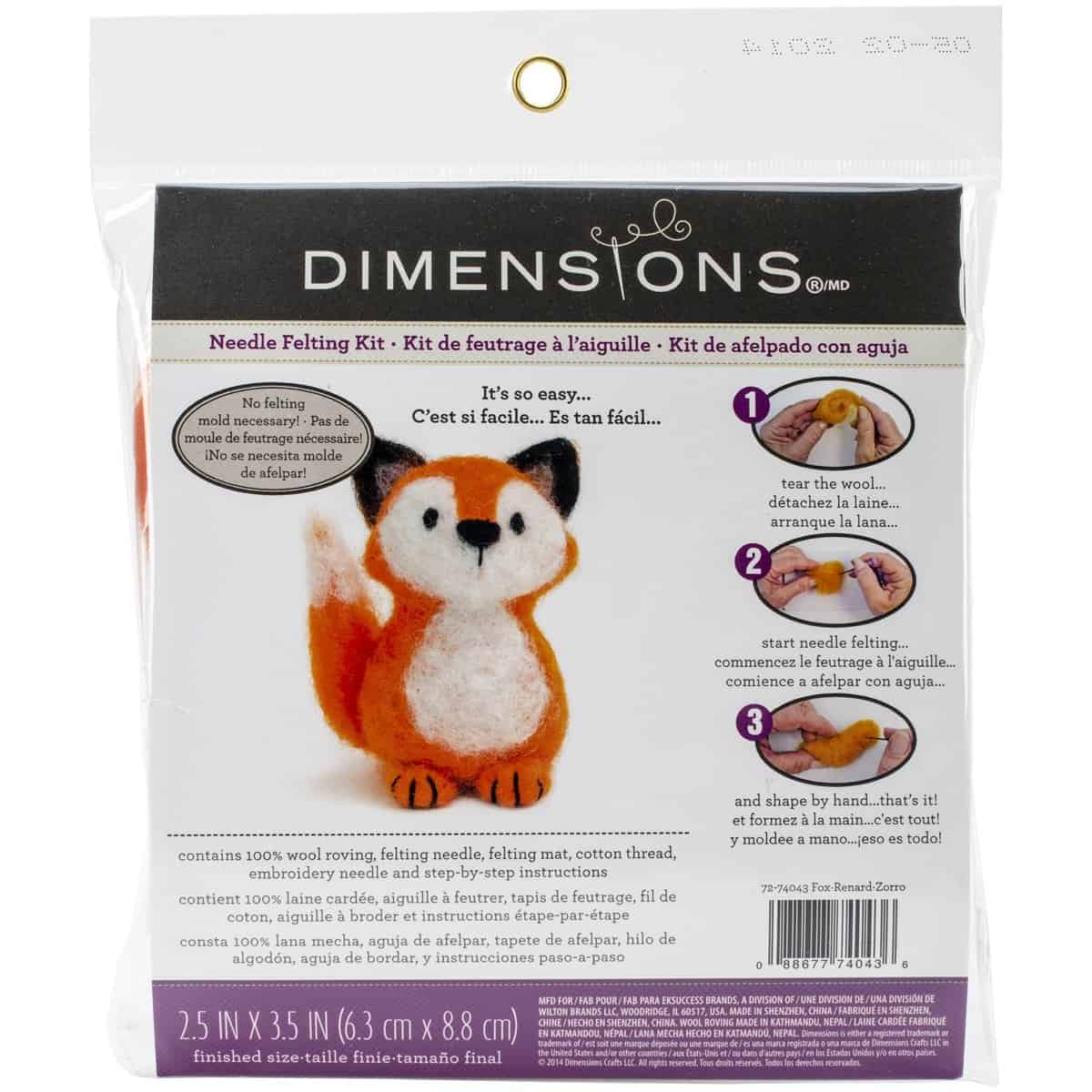 Dimensions Needle Felting Kit Review
So, on to the kit and what I thought of it. First thing to note is that I have never felted before. This fox kit (available on Amazon, here) was my very first felting project. I was slightly worried when I started with it that I would end up with a shapeless orange blob. However, once I got over the weirdness of repeatedly jabbing my cute fox with a sharp needle, I was pleasantly surprised with the results of my very first attempt.
For a single sheet of paper, the instructions were surprisingly detailed. The roving was also easier to manipulate into the shapes I wanted than I thought it would be. Of course my fox didn't turn out exactly like the picture, but that's more down to my sculpting skills rather than the kit. And I still love how my fox turned out!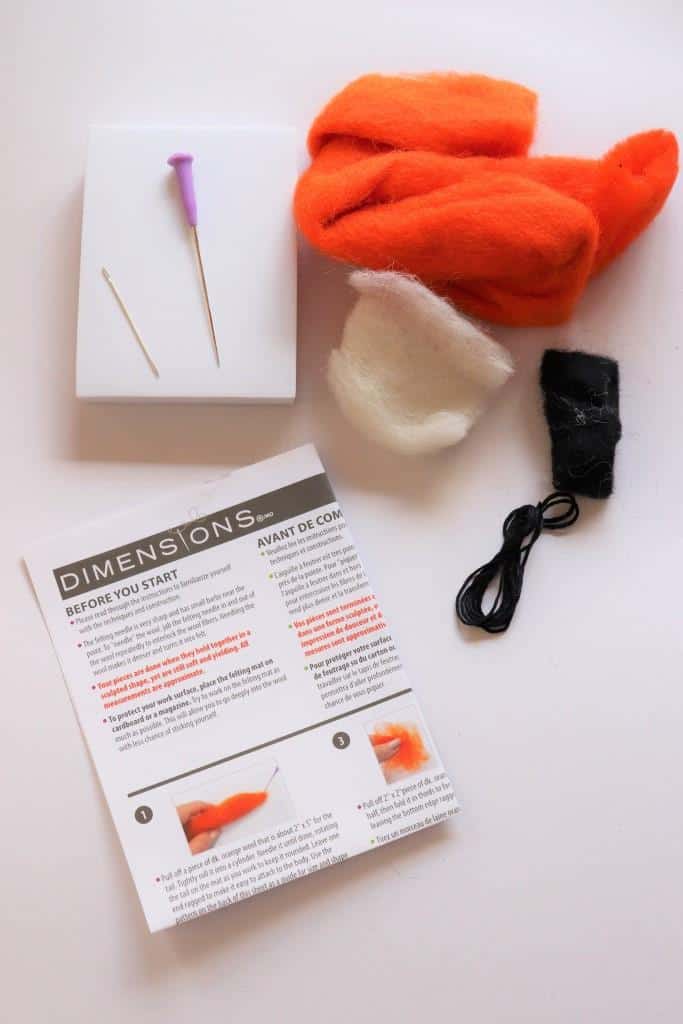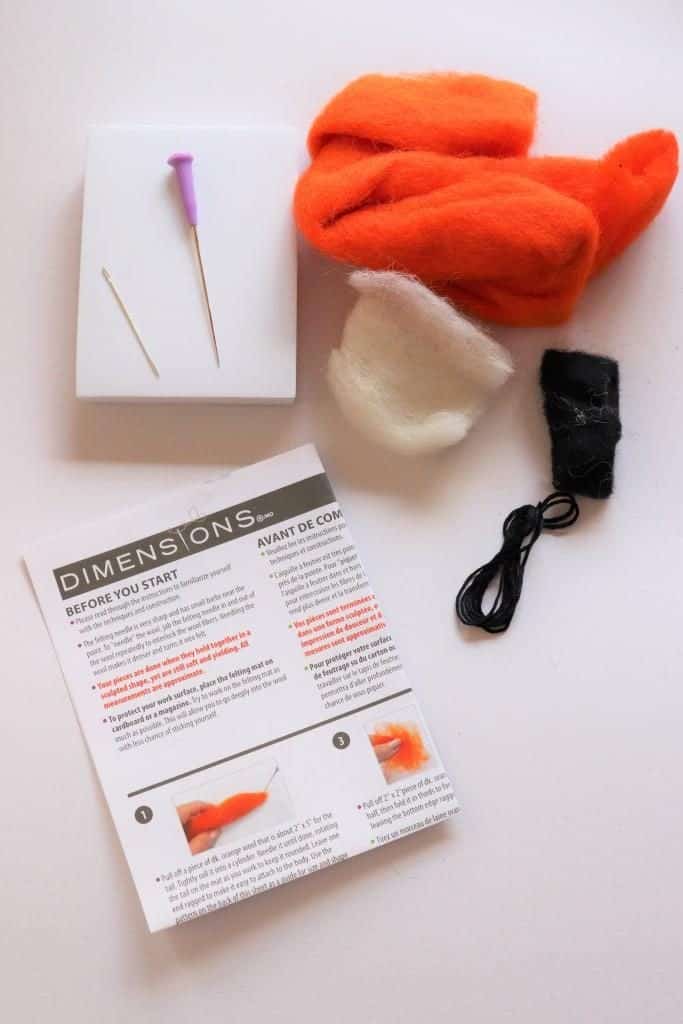 The kit includes:
Instructions (including a template to help with sizing of your different pieces)
Roving (in orange, black and white)
Felting needle
Sewing needle
Black thread for paw and nose details
Felting mat
Pros and Cons
This kit comes with clearly written instructions that are easy to understand. It is also available in three languages; English, French and Spanish, which is handy for some I'm sure.
It's worth noting that only one needle is included in this kit. Generally that's ok, but if you do break your needle, then you are pretty stuck until you get a replacement. Fortunately they are not too expensive and you should be able to find a replacement at a local craft shop or online (I found a bulk pack of different sizes on Amazon, here).
There is a bend at the end of a regular felting needle, much like that of a hockey stick. This is not so comfortable to hold. What's nice about this kit is that the needle came with a little rubber grip, making it much more comfortable to use.
I also ordered the Clover pen style felting tool which I really liked. You can insert more than 1 needle which allows you to felt quickly. I also found that shaping with the pen tool was easier than with the single kit needle, so it was a worthwhile little investment, although not essential.
The roving is 100% pure wool, although not the highest quality. I tend to get itchy when working with pure wool, which isn't great, so best to avoid felting with wool if you have an allergy (or use gloves). I have heard that you can make your own roving from yarn you have at home (which presumably you wouldn't be allergic to) so I'm keen to look into that.
The felting mat was a decent size. I don't know how many more projects it would last for as it does get pretty worn, but it served the purpose for my fox. You can purchase more permanent felting mats (like this one) but I've not tried those so couldn't comment on them. I've heard that an old rolled up towel works just as well!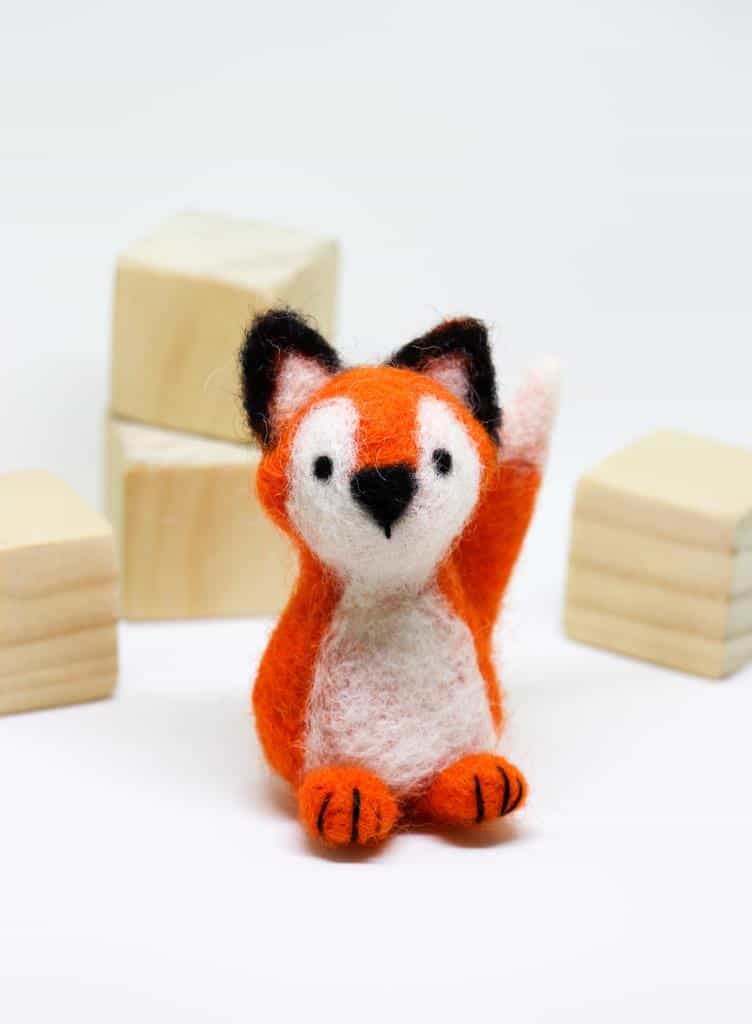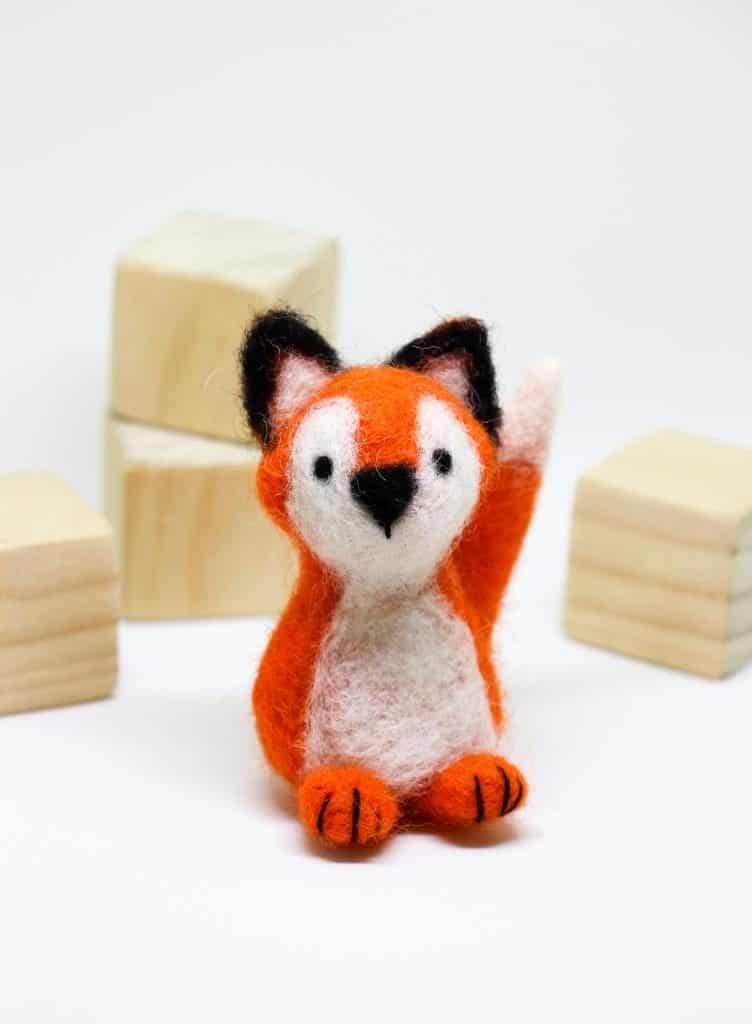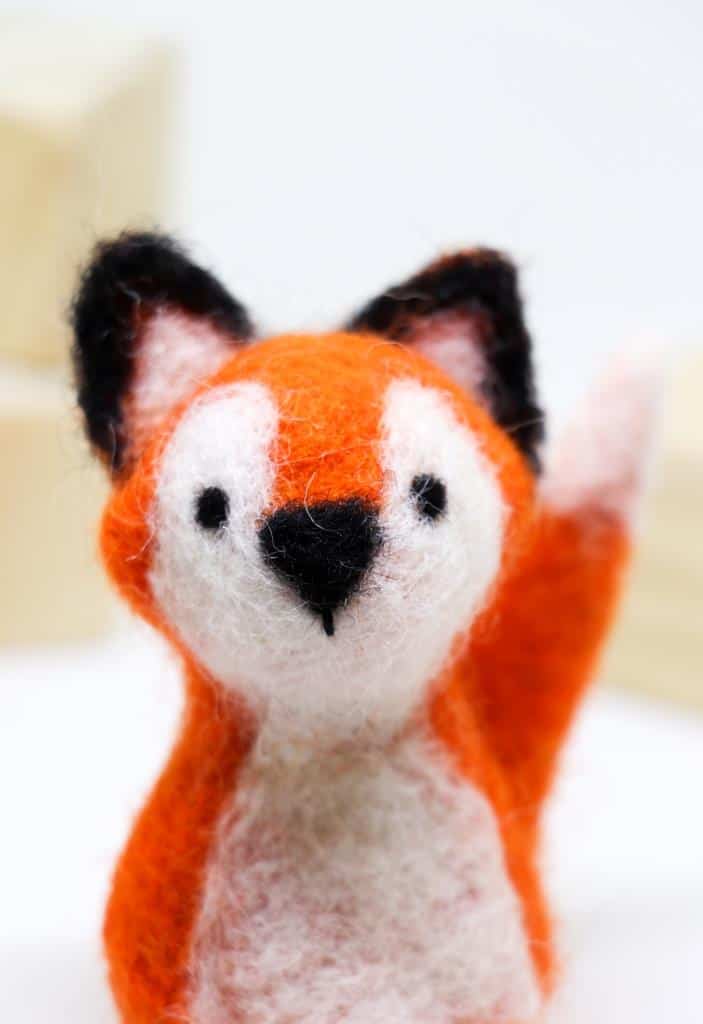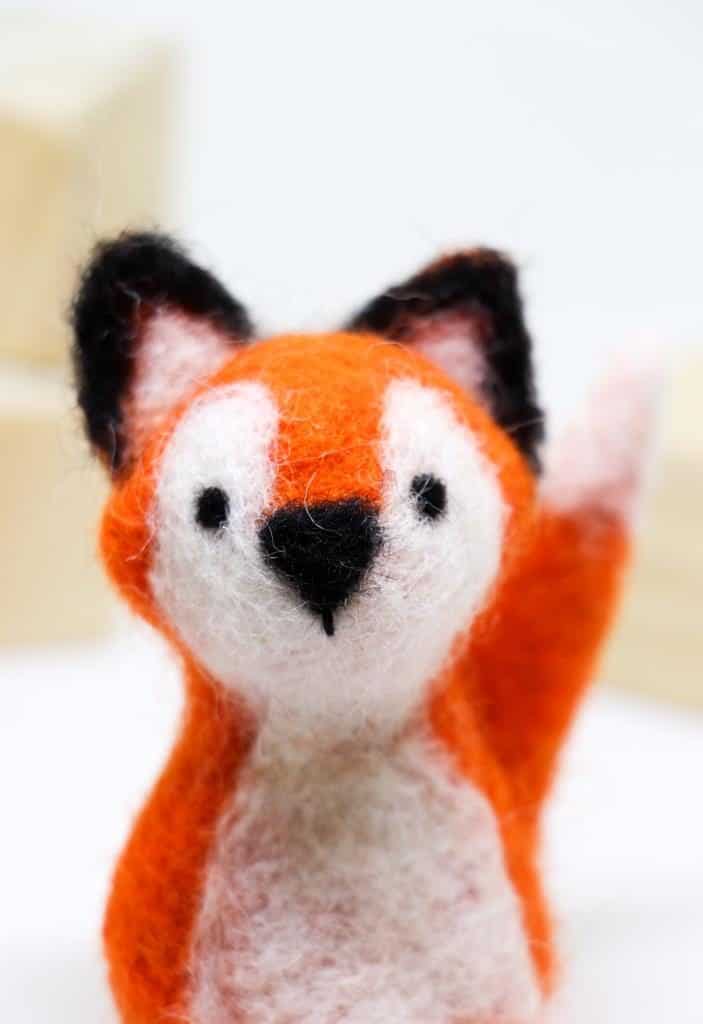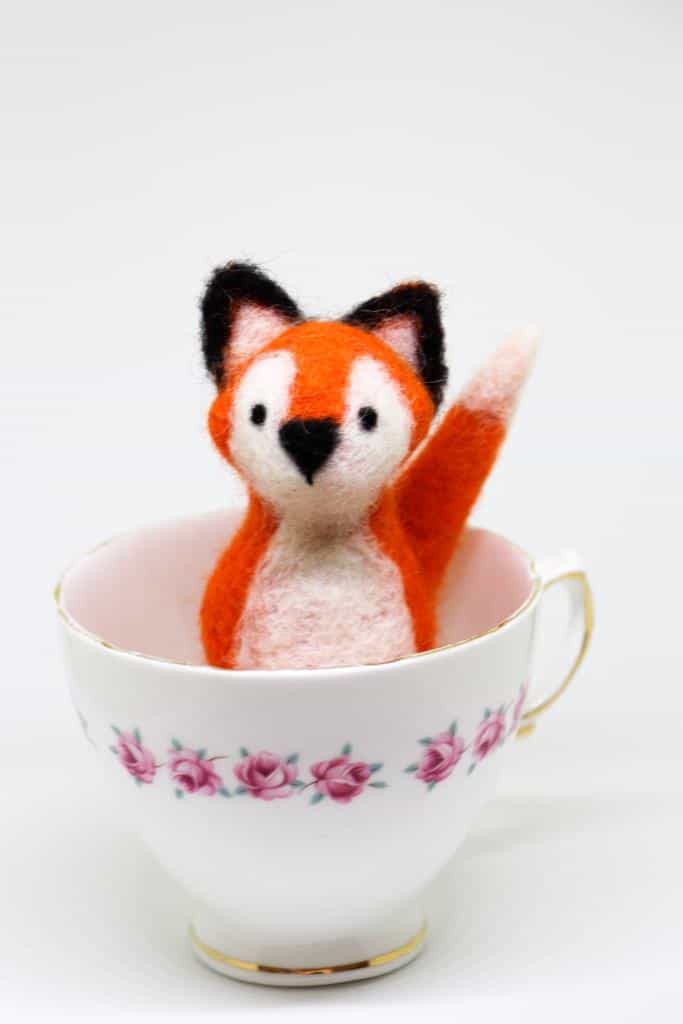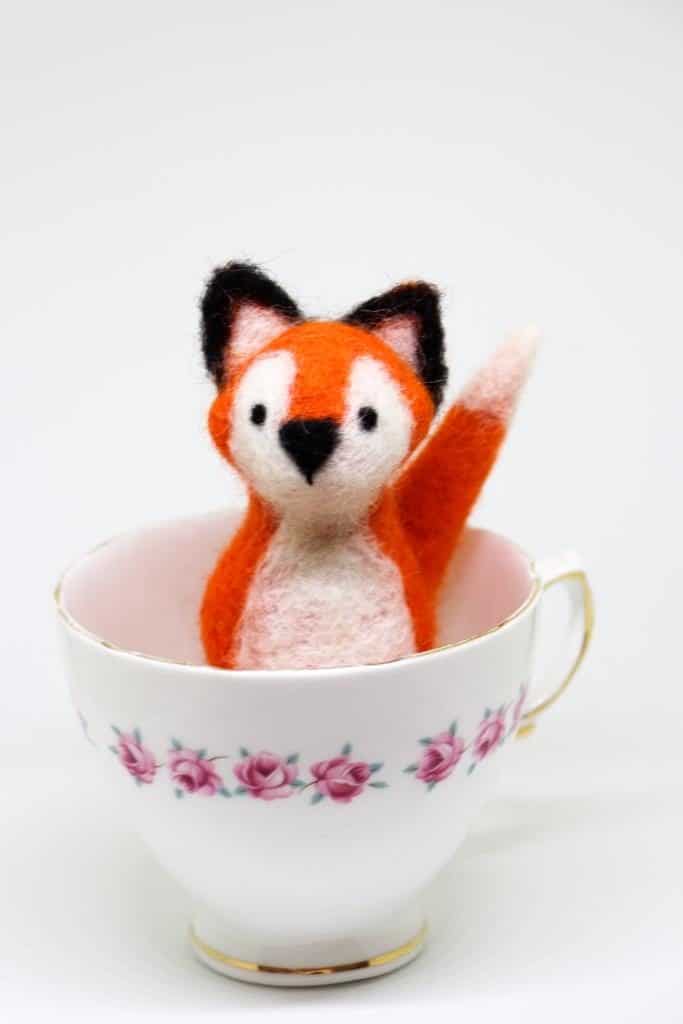 All in all I thoroughly enjoyed this kit and look forward to more felting in my future!
You Might Also Enjoy!
Yours in craft,
Caitie x
*Some links in this post are affiliate links, however, I only promote things that I actually love. Affiliate links do not change the price of any item, I just receive a small percentage if you decide to make a purchase via the link. This allows for Thoresby Cottage to keep on running and bringing wonderful crafty goodness!