I've been sitting on this pattern for a while now, but I'm thrilled to finally share it with you! A delightful bunny rabbit wall hanging crochet pattern. Wouldn't it be adorable in a nursery?
This simple pattern uses just two colors of yarn (excluding the pom pom) to create a sweet bunny silhouette.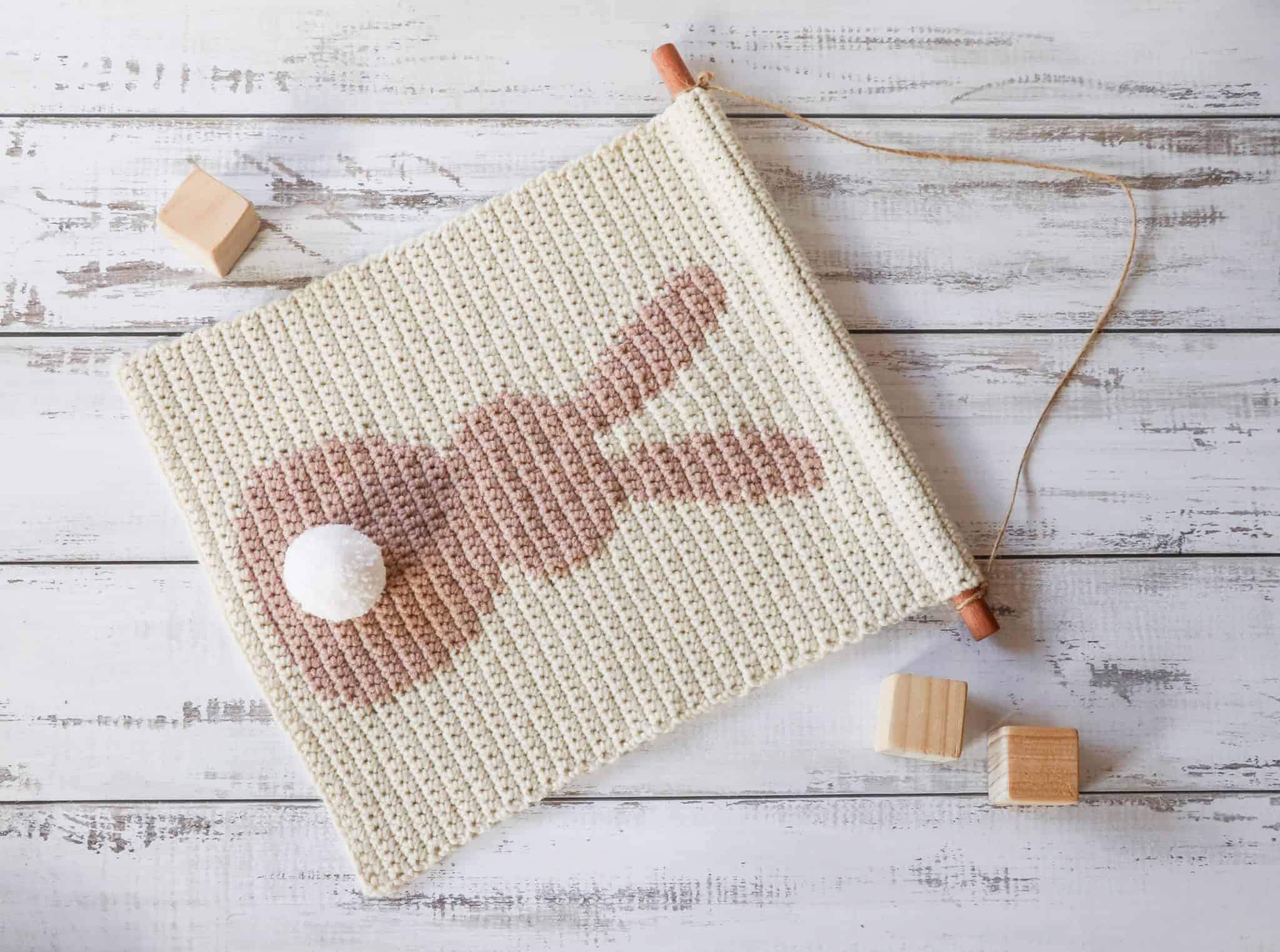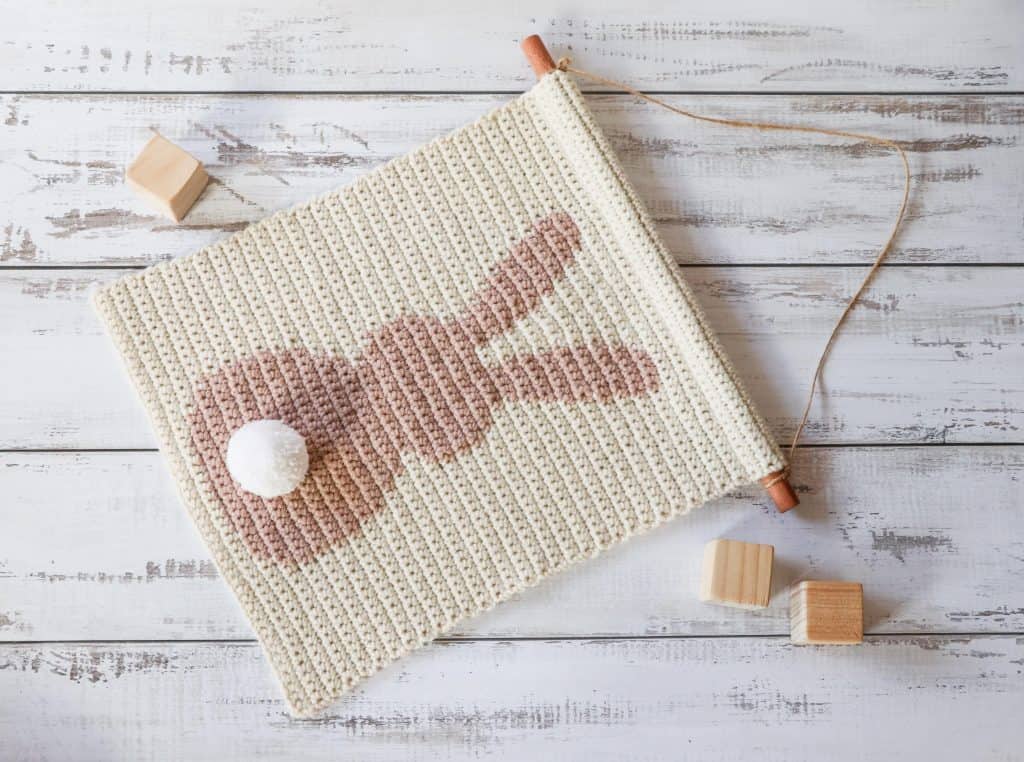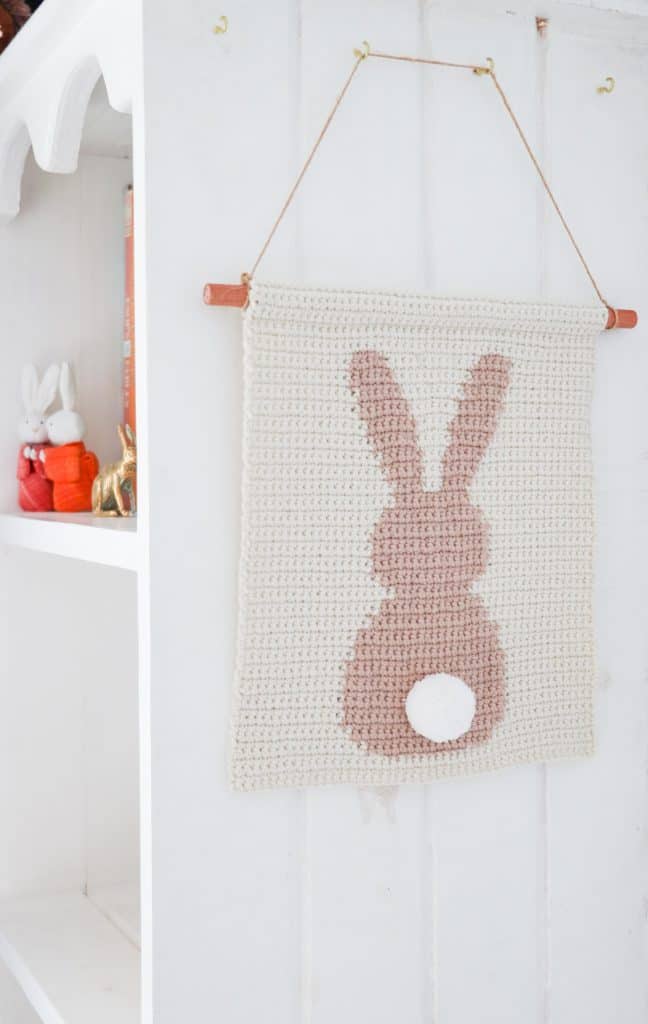 Wall hangings are so popular at the moment and are making a huge comeback, so I couldn't resist jumping on the trend and creating my own interpretation of one.
This is a great pattern if you are looking to try out tapestry crochet. All you need to know how to do is chain stitches, single crochet and color changes! (You can find a color changing tutorial here).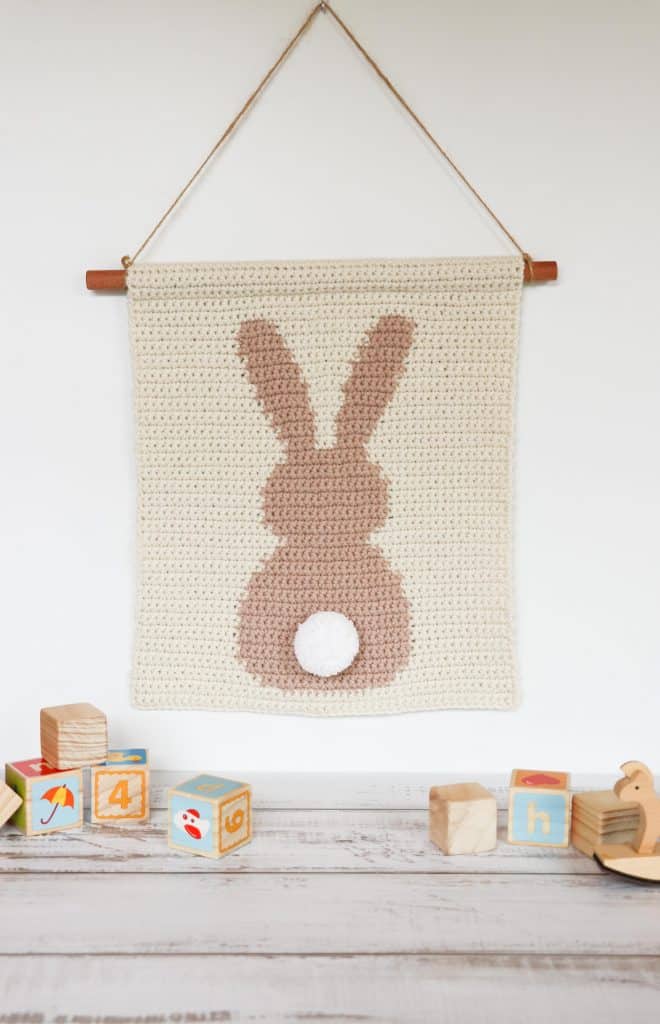 I used acrylic yarn as it was what I had on hand when I designed this, but you could use any yarn you have available. I also made my pom pom using a Clover pom pom maker, but you could simply attach a ready made one if that is easier.
What's even more exciting, is that this pattern was published in the November 2018 edition of Happily Hooked magazine! (head over here if you want to snag yourself a copy). Being published in a crochet magazine is an absolute dream – thank you Happily Hooked!
This rabbit wall hanging crochet pattern is available in my online stores. If you loved this wall hanging, you can also check out my cactus wall hanging pattern!
Happy stitching,
Yours in craft,
Caitie x