I love using multiple colors in my crochet work. You can create the most beautiful colorwork using different shades of yarn. Once I learned how to change color in crochet neatly and with no uneven edges, it opened up a whole new world of design!
Color changing is actually a lot easier than you think, and once you've got the knack of it, you'll change colors without thinking. There are lots of different ways to change to a new color in crochet. I really like this method when working color changes in amigurumi or in pieces using single crochet (although you can use this method with any other stitch too) as it gives a nice clean edge. You can also apply this method when working in the round.
How to change color in crochet
1.Work your crochet piece to the point that you need to change color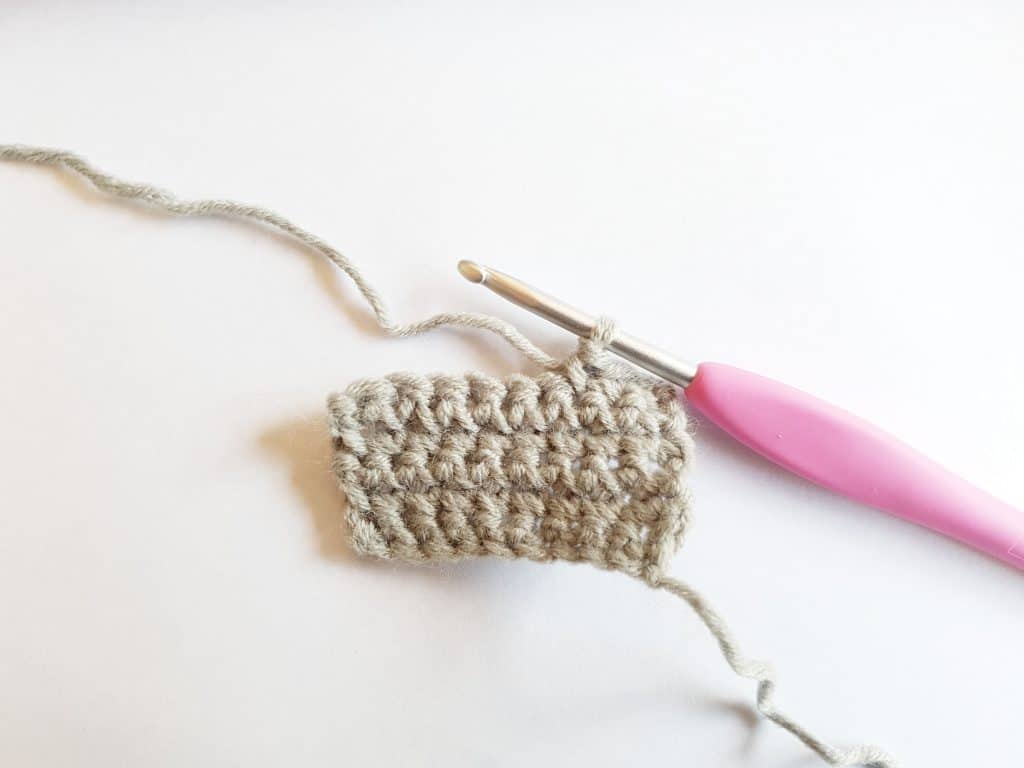 2. Insert your hook into the last stitch of your first color (in the example photographed, grey)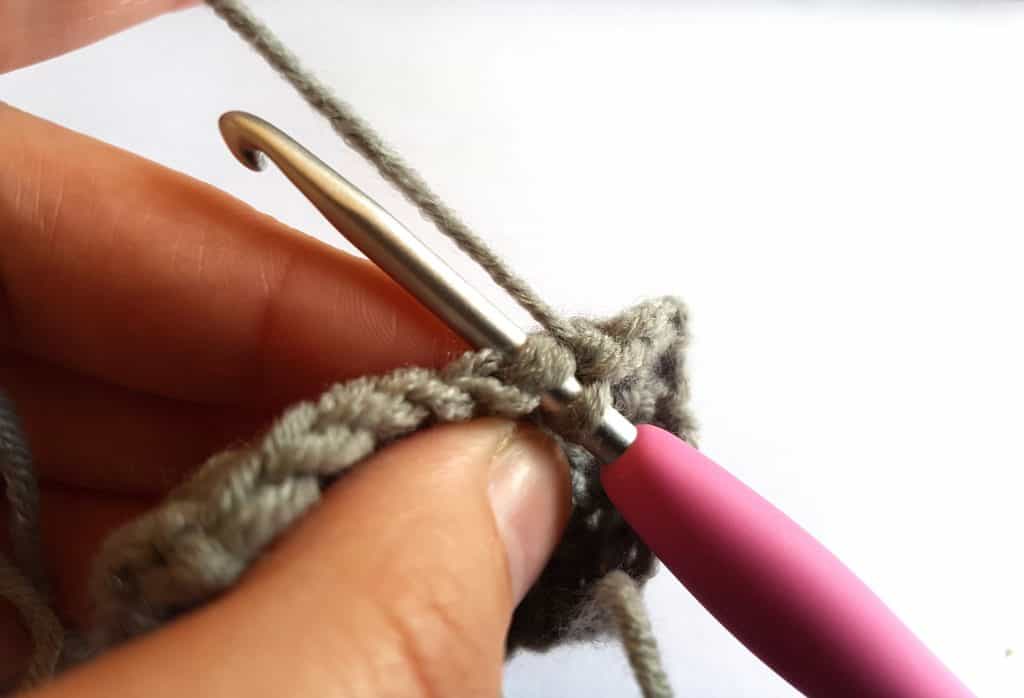 3. Yarn over and pull through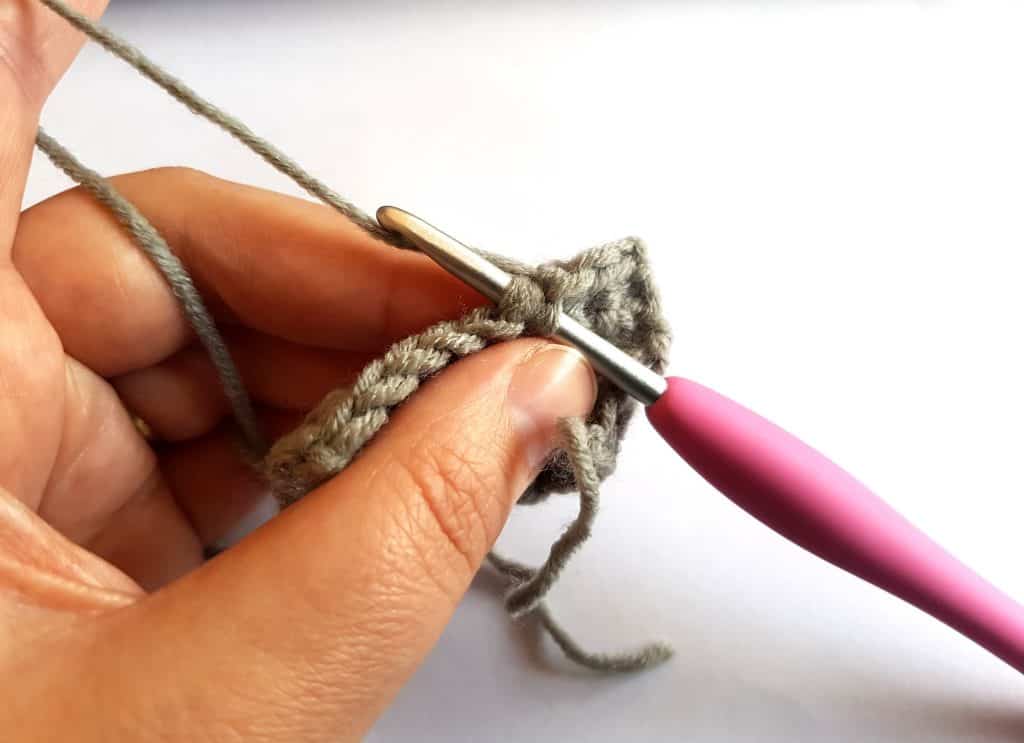 4. You should now have two loops (of the first color) on your hook. Normally you would pull the first color through to complete the stitch, but instead we are going to add a new color at this point.
5. Pull a loop of your second color (in the photographs, tan) through both of the loops on your hook. Don't worry if it is a bit loose, you can pull the stitch tighter later. Make sure to leave a bit of a tail so that the stitch does not pull all the way through. You have now completed the last stitch in your first color and are ready to continue in the new color.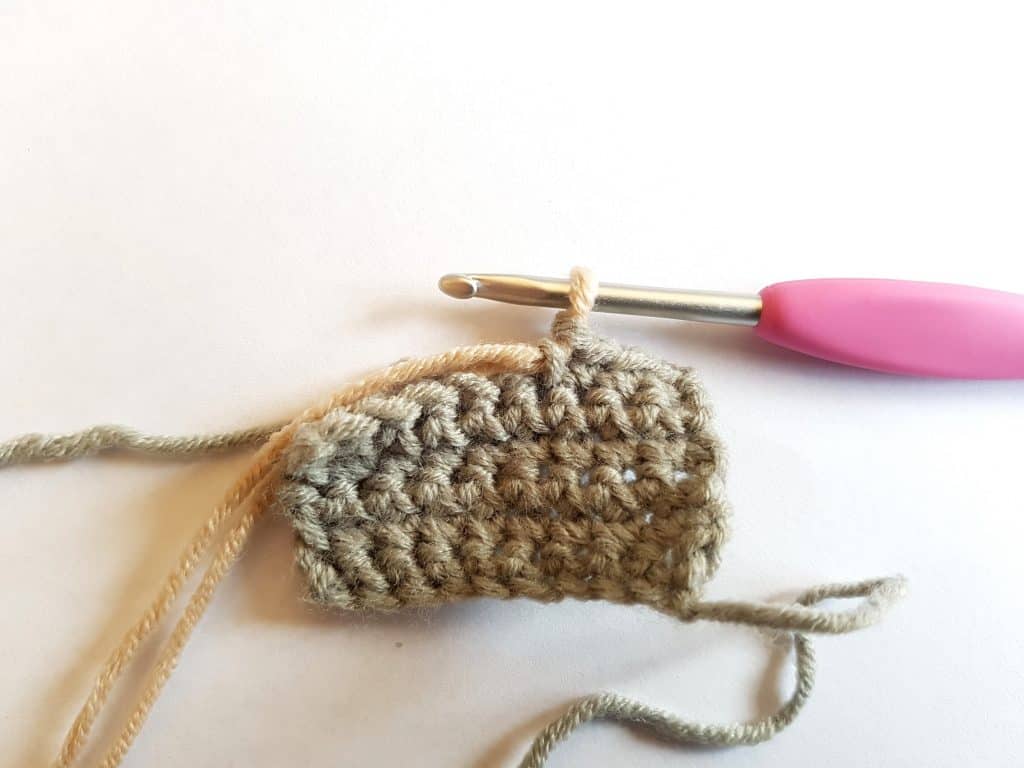 6. To complete the next stitch, in the new color, insert your hook into the next stitch, yarn over and pull through. Continue as per usual to complete the stitch.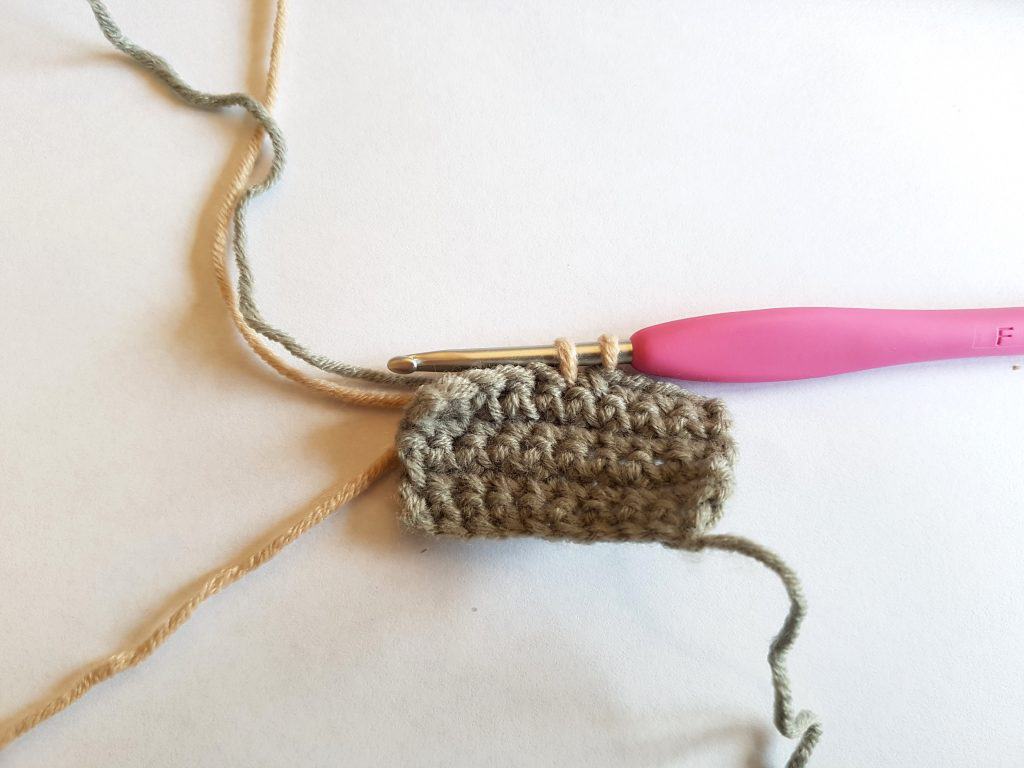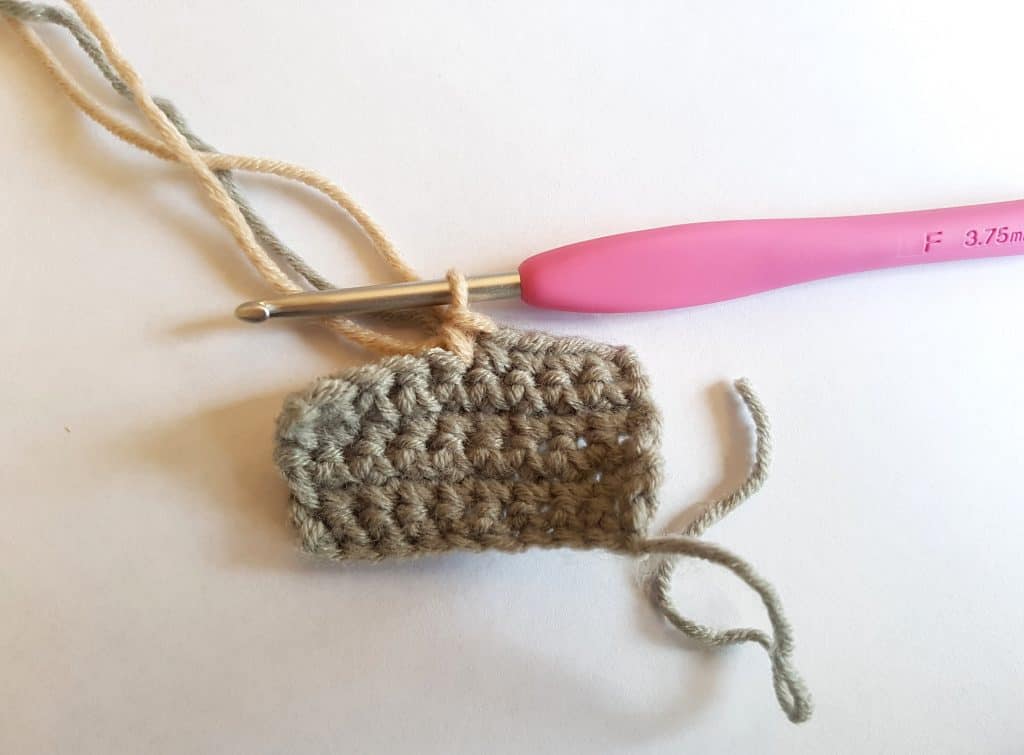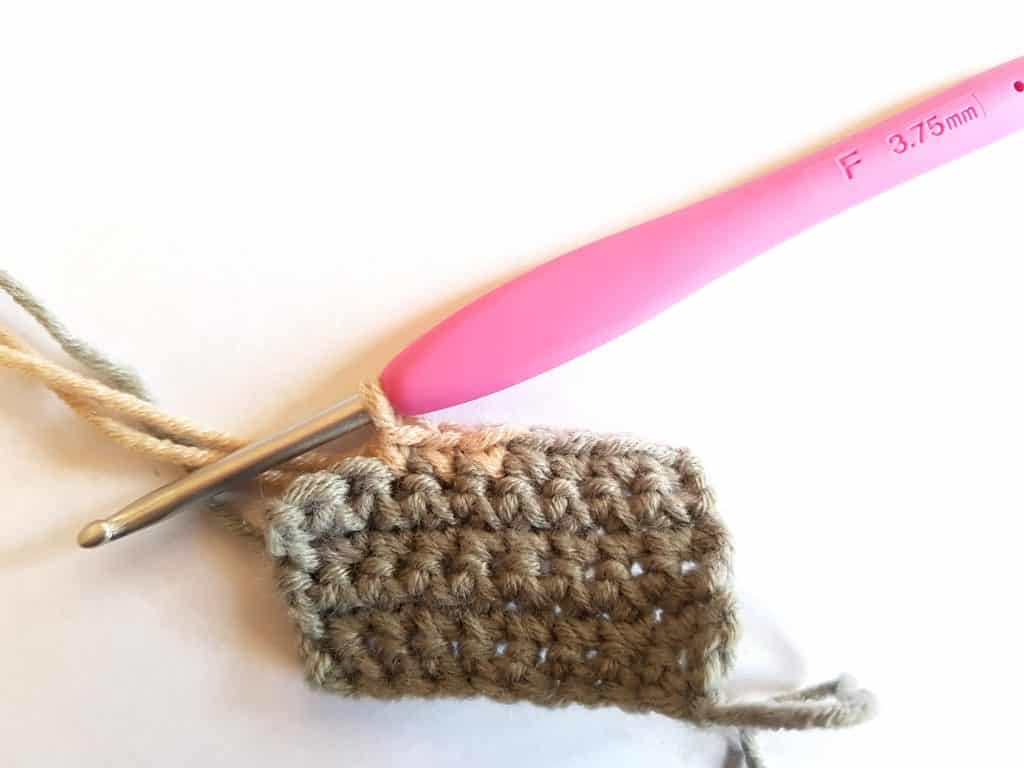 If you are going to use the first color again fairly soon, then you can either carry the yarn you are not using at the back of the work, or incorporate the yarn as you go. I highly recommend watching these tutorials by Crochet Ever After to avoid getting too tangled in your work! You can also simply end off and pick up the color again when you need it.
Looking for some more ways to improve your crochet, or learn something new? Have a look at my tips for crocheting amigurumi. If you want to try out some color changes have a look at this gorgeous (FREE!) pattern for rainbow bunny ears eggs cosies.
Yours in craft,
Caitie
x