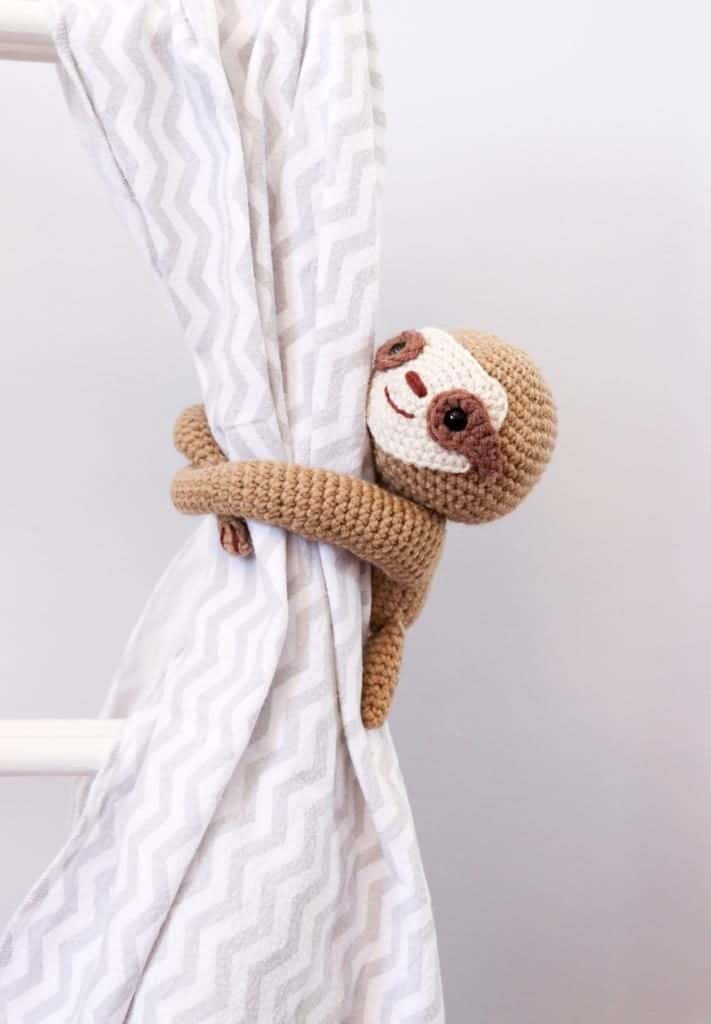 So what was the inspiration behind my latest sleepy sloth crochet pattern? Did you know that sloths have the reputation for being one of the slowest moving creatures on earth? In fact it moves so slowly that algae grows on its fur often making them look faintly green. As mom to a busy toddler, a sleepy sloth is most definitely my spirit animal at the moment. 'Sleepy', because, well, ya know… if you are a mom I don't have to explain, But in a nutshell, my days are fueled by lukewarm cups of tea and day dreaming about the mythical notion of "sleeping in" on a weekend. And 'Sloth' because while toddlers actually move incredibly quickly (you leave them in a room for 5 minutes and come back to more destruction than I've seen at a student shindig!), getting anything done with a toddler in tow is very… very… very…slow.
I sound like I'm moaning about having a toddler. Let me just set the record straight. While the adjustment to my lifestyle has been quite something, I wouldn't trade it for the world! Embracing my inner sloth and following my toddler's lead has taught me to do what a sloth does best, and slow down.
If you or I were to walk down a street that we have walked hundreds of times, we would do just that. Walk. Walk with the intention of getting where we are trying to go. Walk from A to B and that's it. Not so much with a toddler. We stop for everything. Every little bug or leaf. We wave and say hello to every person that we pass. We marvel at the sun and the sky and the wind. We make car sounds. A walk that would normally take 5 minutes can talk half an hour! Isn't it a wonderful reminder to embrace every moment? To acknowledge the people around us and be amazed by the world we live in?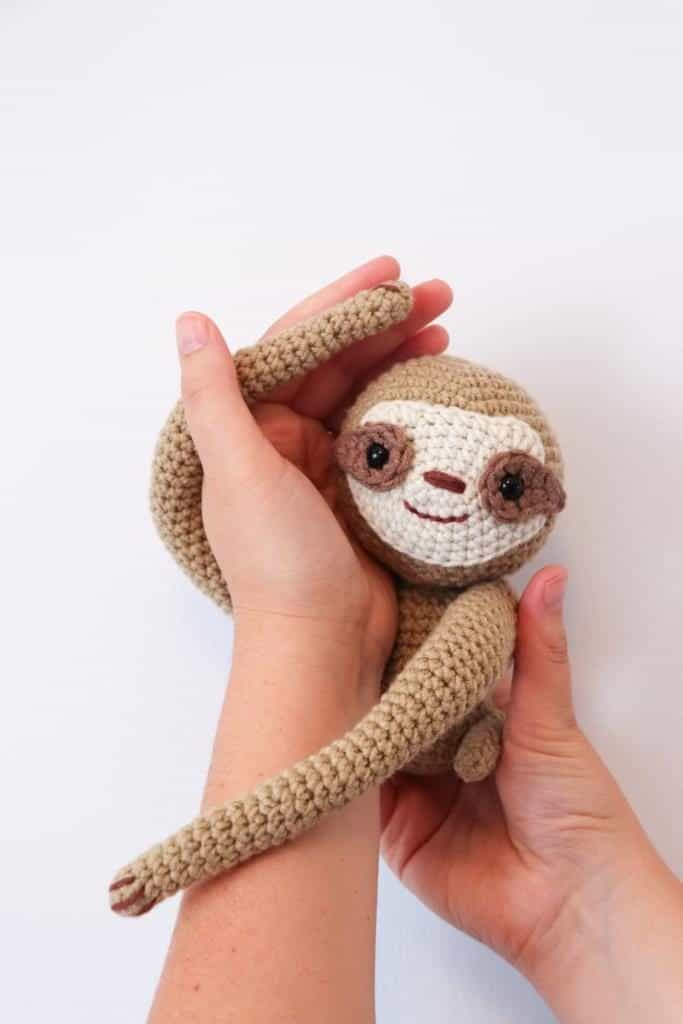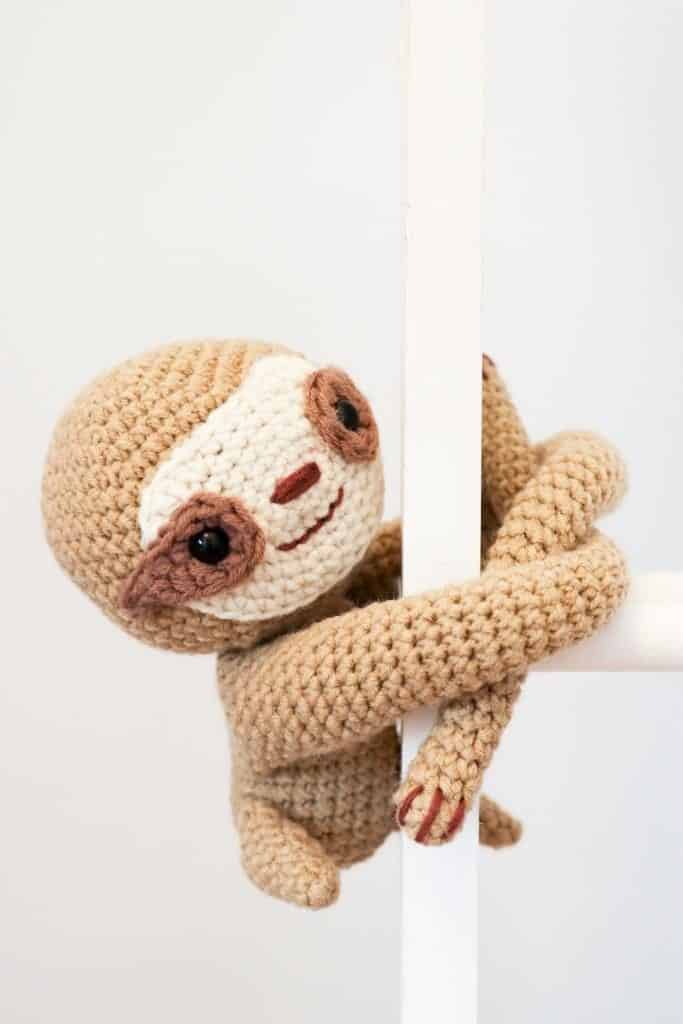 Sleepy sloth crochet pattern
The sleepy sloth crochet pattern is available at any of my online stores. This little guy looks really cute holding up a curtain alongside a cheeky monkey or zebra, so check out those patterns too.
I'd love to hear what you think I should crochet next, let me know in the comments!
Yours in craft,
Caitie x