I probably shouldn't tell other new moms this, but my dear little boy (5 months old already – time sure flies!) has been sleeping like an absolute champ which means that I have some time in the evenings to work on some new crafting projects.
The latest one came together so nicely and I'm delighted to share my ballerina mouse with you! Now, I'm no dancer (my sister got all those genes). I joined a dance class when I was younger and seemed to be more of a heffalump squeezed into a leotard a few sizes too small than anything remotely resembling a dancer. Have you seen that scene in Fantasia with the hippo in a tutu? Yep, that's about right! I think I'll stick to crafting…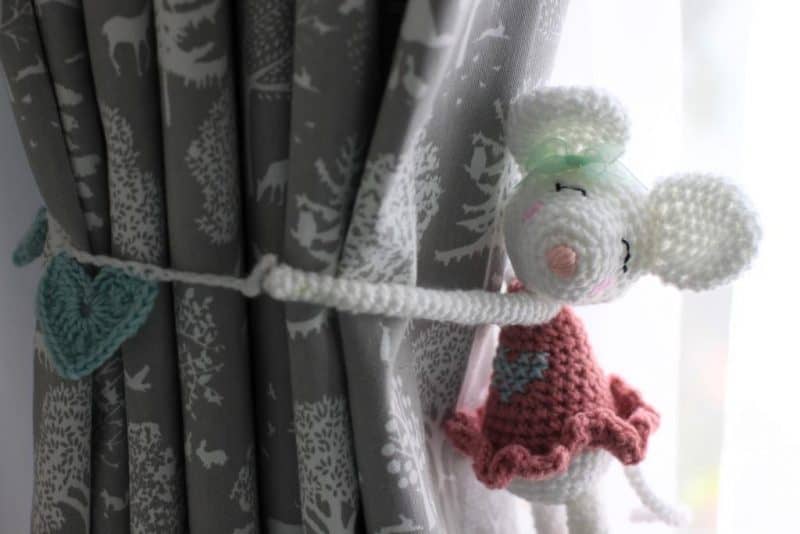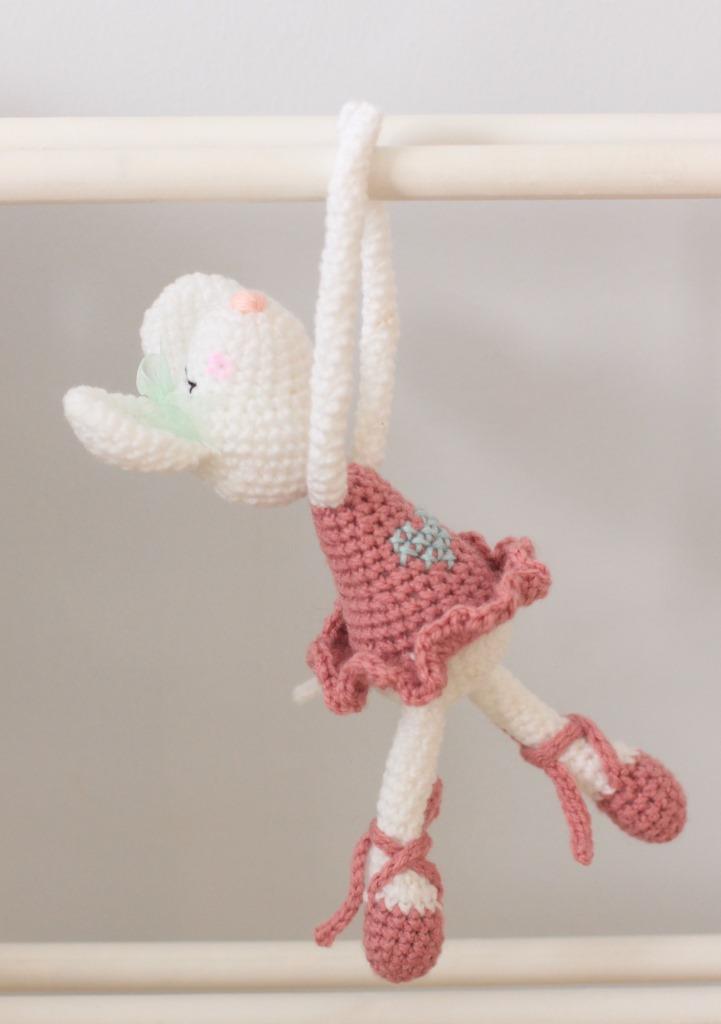 This little ballerina is perfect for a nursery or little girl's room. She's cute and graceful and her garland of hearts is detachable and can be made to fit curtains of any size (although I'm not sure she'll be holding the curtains for very long as she is just begging to be played with!). I've also thrown in a bit of cross stitch for you to try out something a bit different.
Visit any of my shops to download the pattern! (Etsy, Craftsy or Ravelry)