Sometimes you need to get a project done and there just aren't enough hours in the day to sit down and wade through the ins and outs of a new pattern. Why not re-purpose one that you already have? A few tweaks, some extra embellishments or a change in colorway can completely transform a project to something new. Have a look at how different the two crochet Valentine cats pictured above are?
Brittany, from Bhooked crochet, has an excellent podcast on the topic where she discusses how to mix, match and re-purpose patterns to save time. You can listen to the podcast here. The main point that she drives home is that you don't have to reinvent the wheel. This is applicable to designers and to makers. You can save so much time by working smart.
I do just have to add one caveat here. There are some boundaries to this mix and match approach, especially if you are a designer. It's not ok to take a designers' complete pattern, re-purpose it and call it your own. That's copyright infringement and is the topic of another whole blog post!
Designers don't own the copyright to different stitches or techniques, but they do hold automatic copyright to their designs, so it's not ok to copy them. Having said that, there is nothing wrong with learning a new technique from a designer and then applying it to your own project.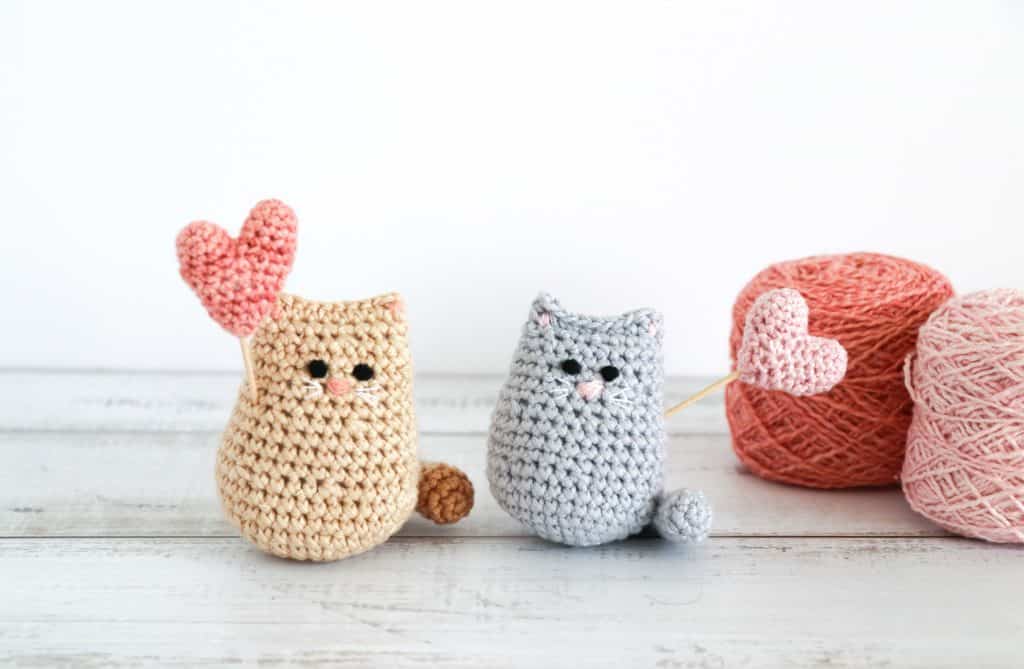 So, since it is Valentine's day soon, I thought I would share this fun and super quick mash up project with you all. This is going to be a really quick post, just to show you how you can combine elements from different patterns to create something new.
Crochet Valentine cat
WHAT YOU NEED
First you will need to make an Itty Bitty Kitty using the original pattern (found here). The pattern calls for double knit (light worsted) cotton, but you can use whatever yarn you have on hand. I've seen so many wonderfully creative kitties on Instagram! Make sure to keep tagging me or using the hashtag #thoresbycottage so I can see your makes.
You can also purchase a low cost, ad-free, printable version of this full pattern here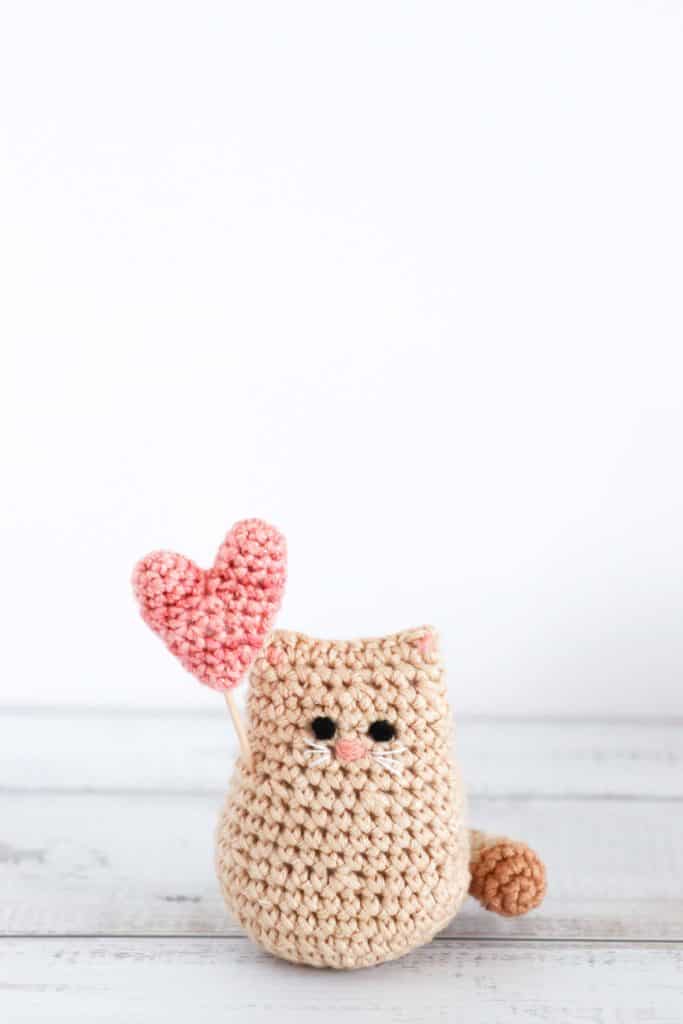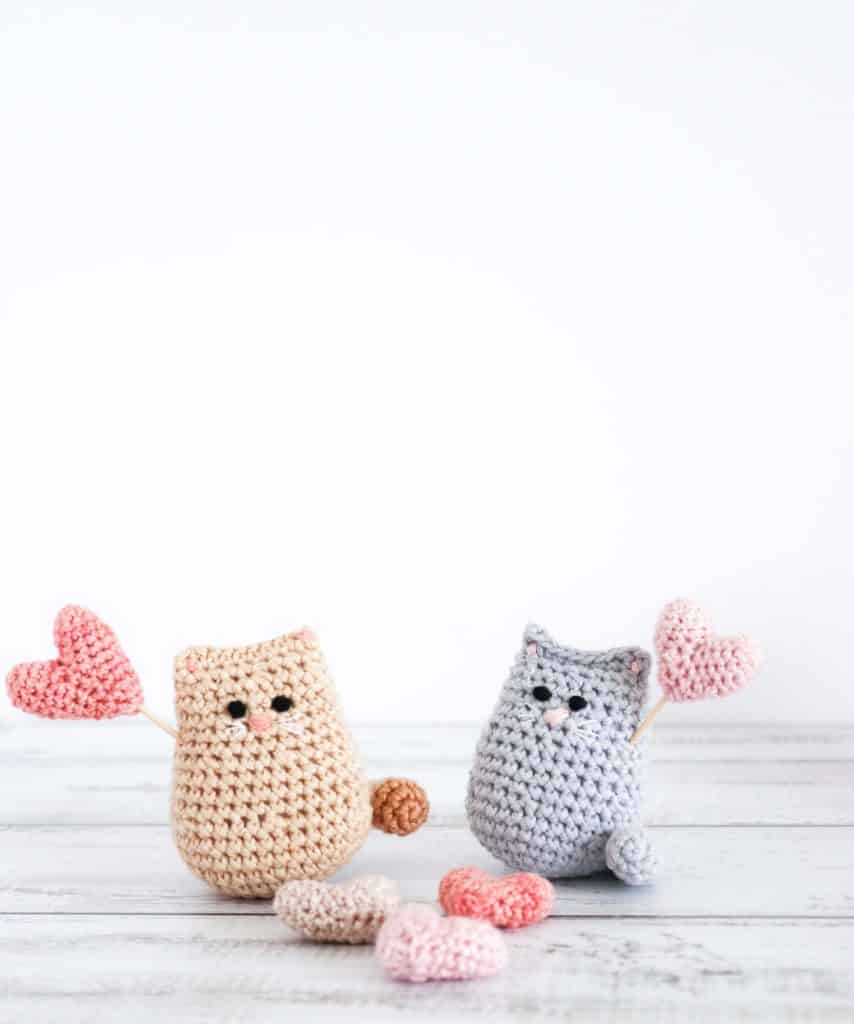 Then you need to make the mini heart pops (pattern found here). Mash them together and you have an adorable little crochet Valentine cat! I've designed a few other free accessories for your kitty (such as a sweet Santa hat pattern). You can head over to the Patterns page to find more.
Love to you all this Valentine's day!
Yours in craft,
Caitie x