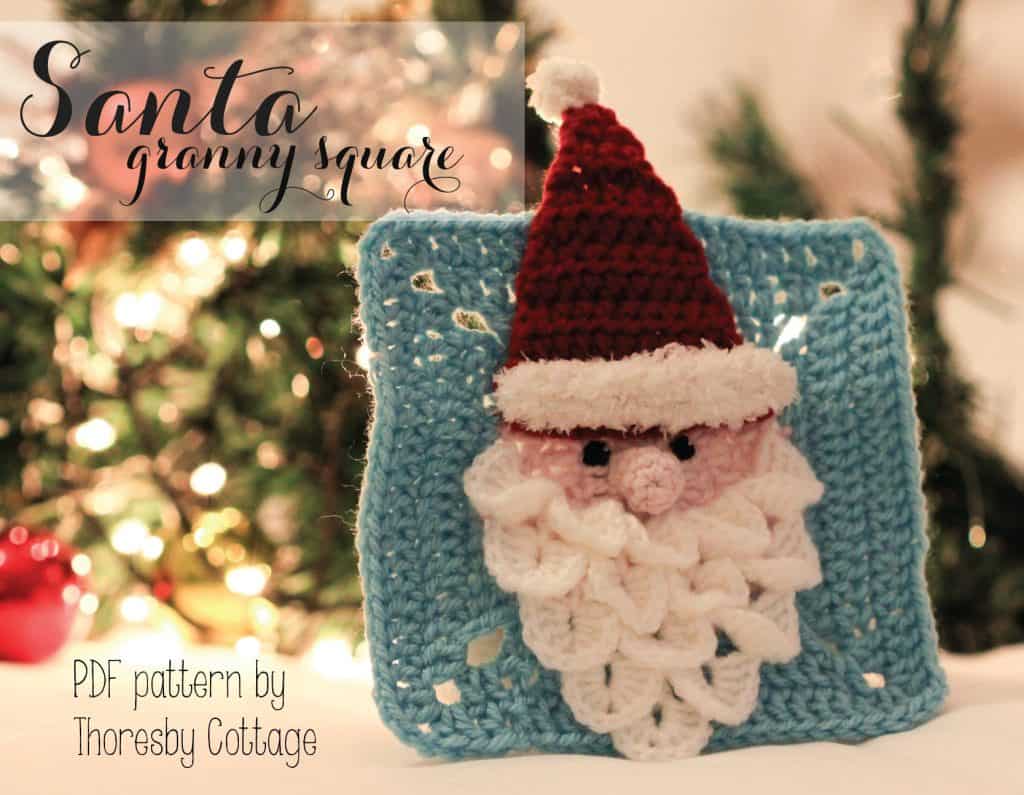 The granny square is the one of the classic crochet items that almost every new crocheter learns to make. It was the very first thing that I learned to crochet at school (at the tender age of about 9). I spent weeks working on a little blanket made of blue, red and white granny squares. I took so much pride in the tatty blanket, never mind the fact that there were missed stitches, the ends weren't weaved in properly and my tension was completely wonky!
I've always associated "the granny square" with very old fashioned and dated crochet. But after a little research, I have realised just how wrong I am! There are just so many different stitches and crochet techniques out there that granny squares are no longer the out-dated crochet projects I once thought they were.
In light of this new revelation, I decided to have another go at "the granny square", and since Christmas is almost upon us, why not give it a festive twist. The end result is just charming! How about using this Santa granny square in afghans, in scarves or jumpers, or simply hung on the Christmas tree.
Where to get this Santa Granny Square pattern
The pattern is available for download at my online shops. Merry Christmas everyone!
Yours in craft,
Caitie