It is Spring here in Cape Town, and that means that the days are getting longer (and warmer) and of course, lots of FLOWERS! Our city has been in the grip of the most terrible drought for the last few years. We almost got to day zero last year – a day where there would be no more water and the taps would run dry. Scary thought! Fortunately, with lots of water-saving efforts from everyone, we were able to avoid this disastrous situation.
This winter we have also had good rainfall, and while our dams are not 100% full, they are in a much healthier position than last year. What this means, is that for the first time in ages, we have been able to give our garden some attention! And of course, that means flowers!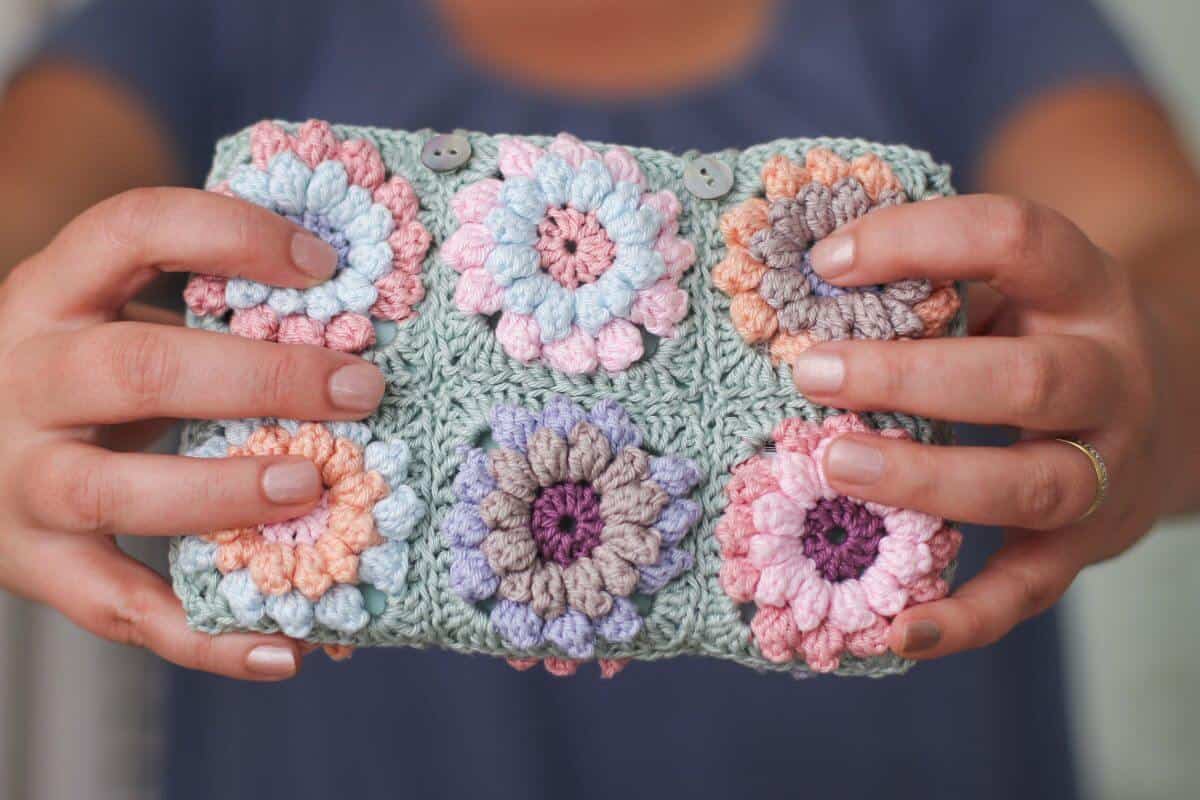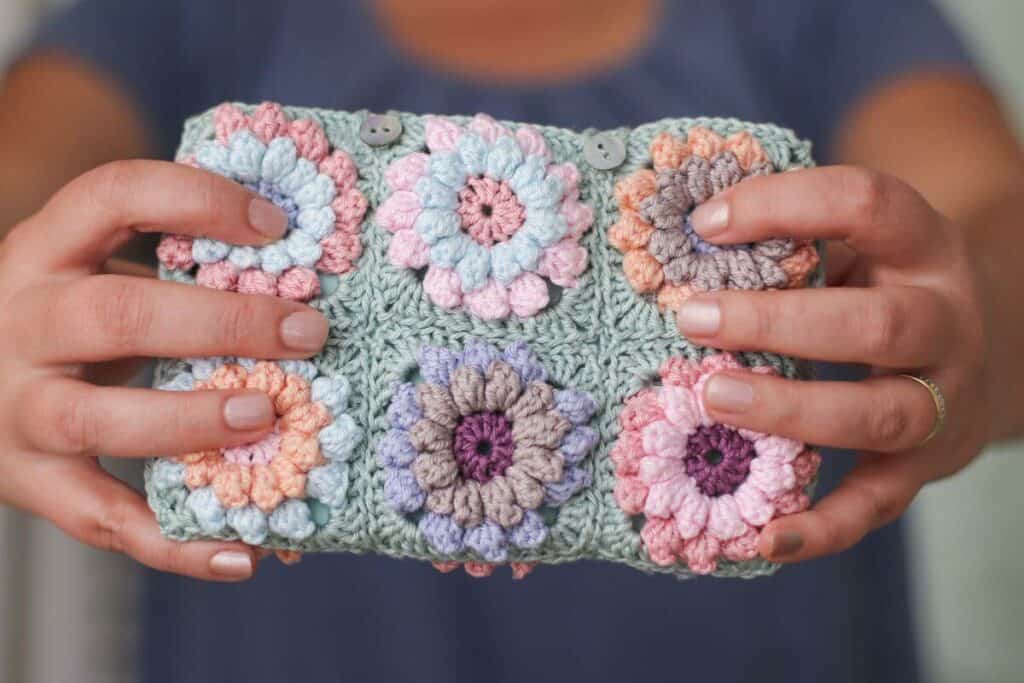 Crochet Flower Clutch Bag
I was thrilled to design the crochet flower clutch bag for Marie (of Underground Crafter fame) earlier this year. This floral crochet bag is a celebration of color and fresh growth, which has been at the forefront of my mind during this drought period.
I decided to challenge my usually ordered self by working with colors in a somewhat random (although cohesive) manner. Ordinarily, I'd make sure that there were the same number of each flower, and line up each color perfectly. Well, this time I didn't and I'm thrilled with the results!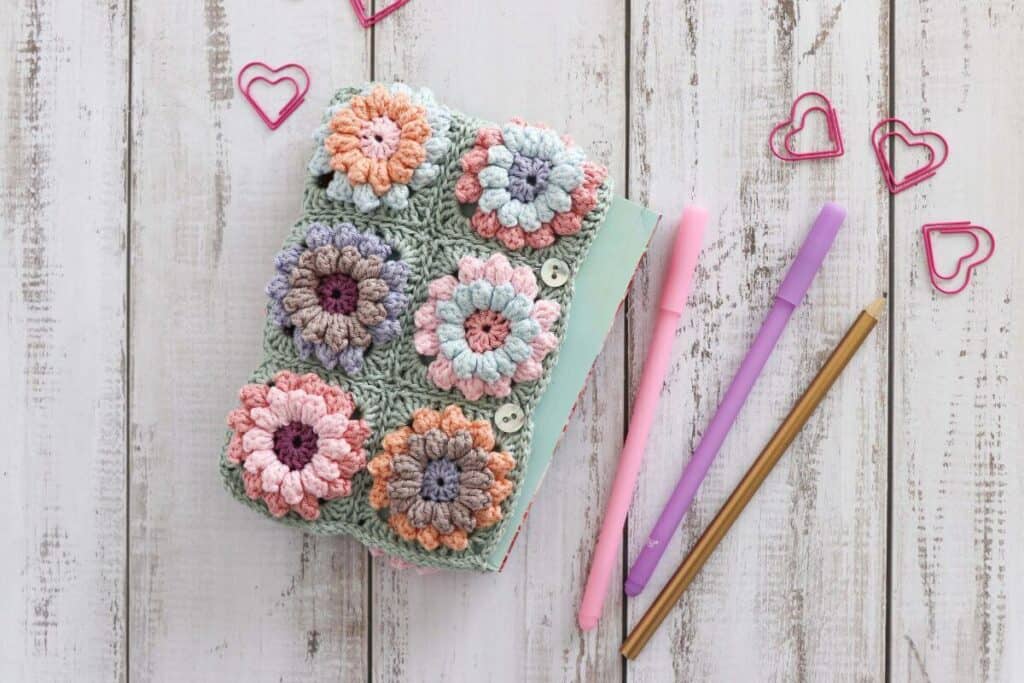 For the crochet flower clutch bag, I used Scheepjes Catona in the following colors:
238: Powder Pink
240: Amethyst
393: Charcoal
399: Lilac Mist
402: Silver Green
408: Old Rose
406: Soft Beige
414: Vintage Peach
509: Baby Blue
You will also need a 2.75mm crochet hook and 2 pretty buttons.
The finished crochet pouch measures 12 cm x 10 cm (5″ x 4″), but you could very easily make your pouch bigger or smaller by simply adjusting the number of motif squares that you use. I think a tiny pouch for small change would be fantastic, and a big beach bag would be gorgeous too! The link to my full pattern can be found at the bottom of this page.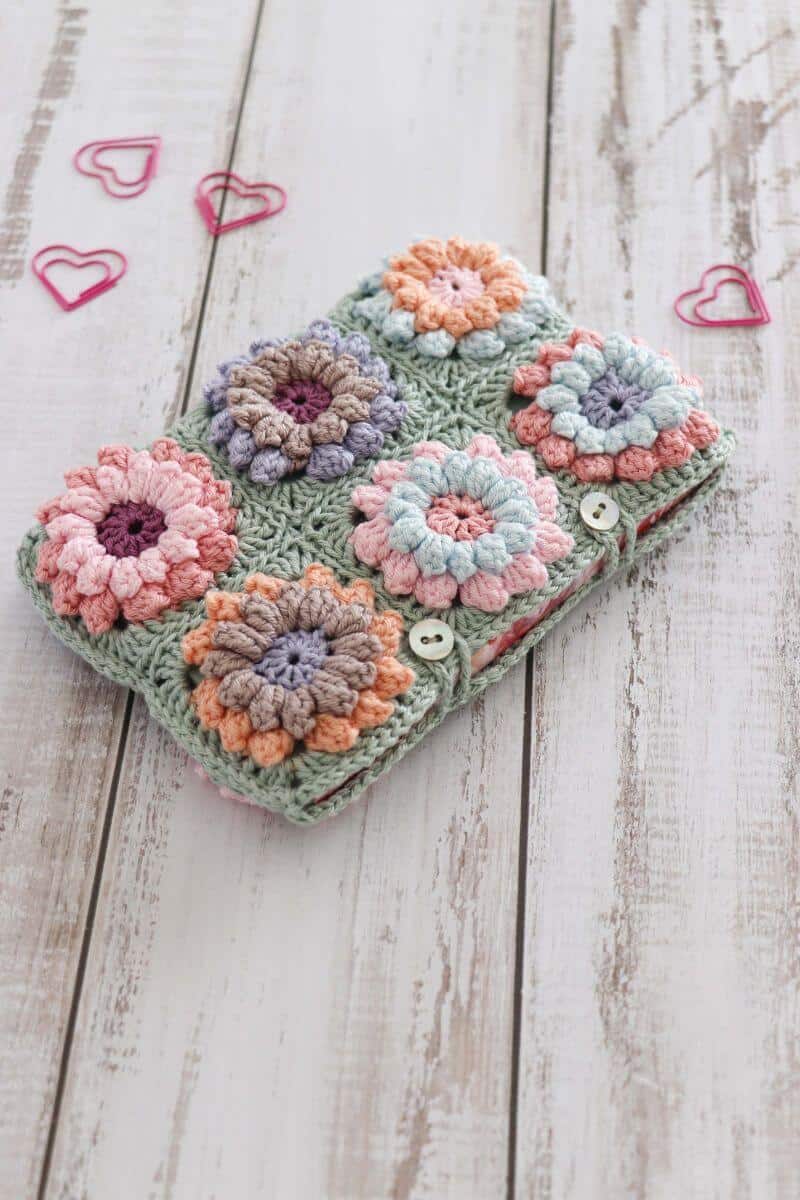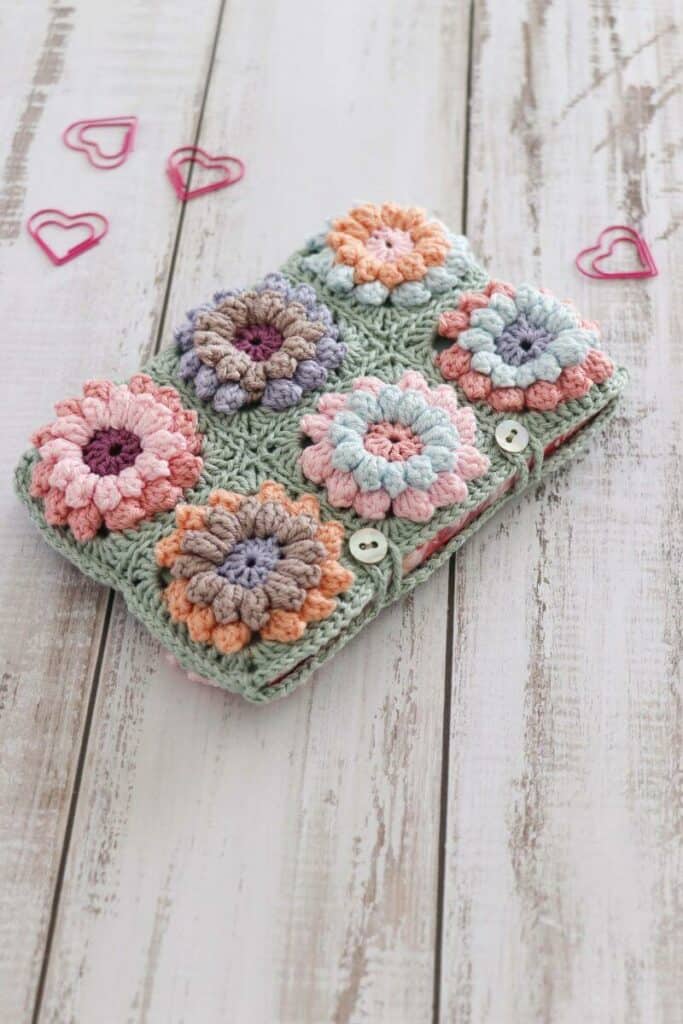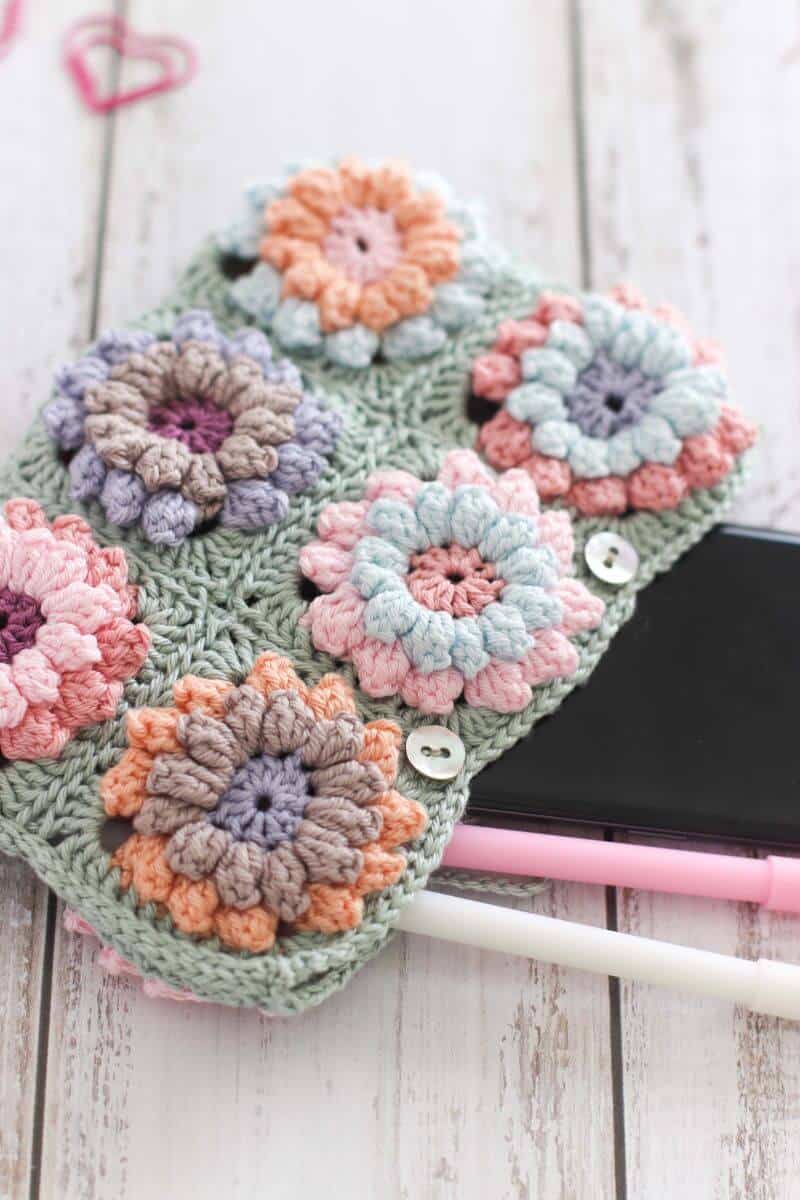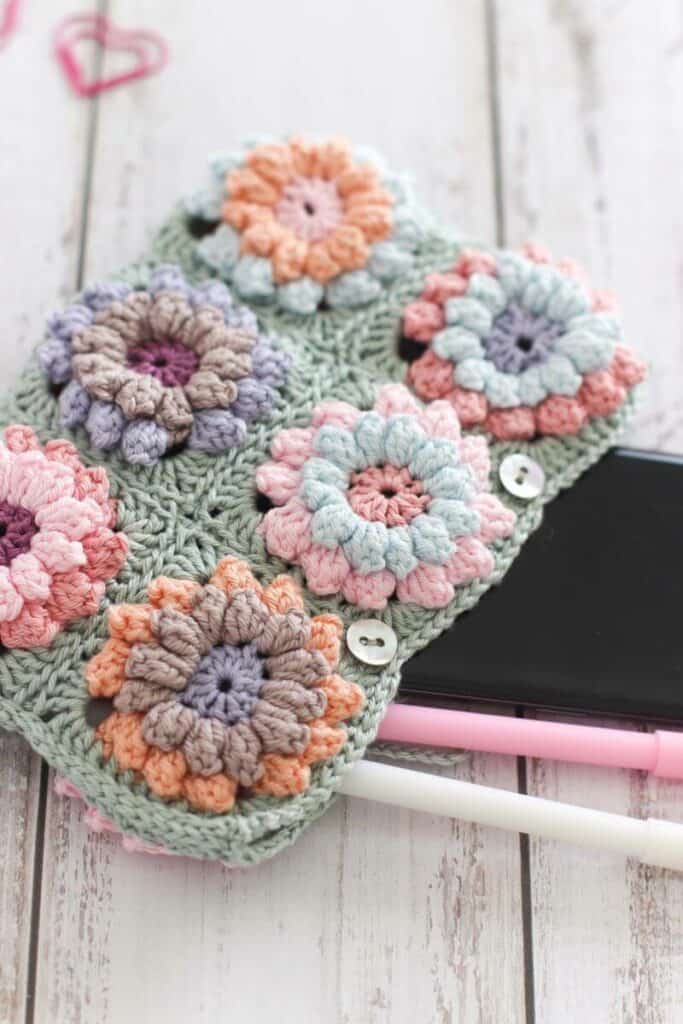 You can find my full guest post, including the free pattern on the Underground Crafter website.
If you love all things floral, then make sure to check out my patterns page as I've a number of free and flowery patterns that I'm sure you will love! Including a lovely free poppy pattern and a free narcissus flower pattern.
As always, I love hearing from you, so drop me a note or tag me on social media so that I can see your finished makes!
Yours in craft,
Caitie x
Get the free CROCHET FLOWER CLUTCH PATTERN HERE