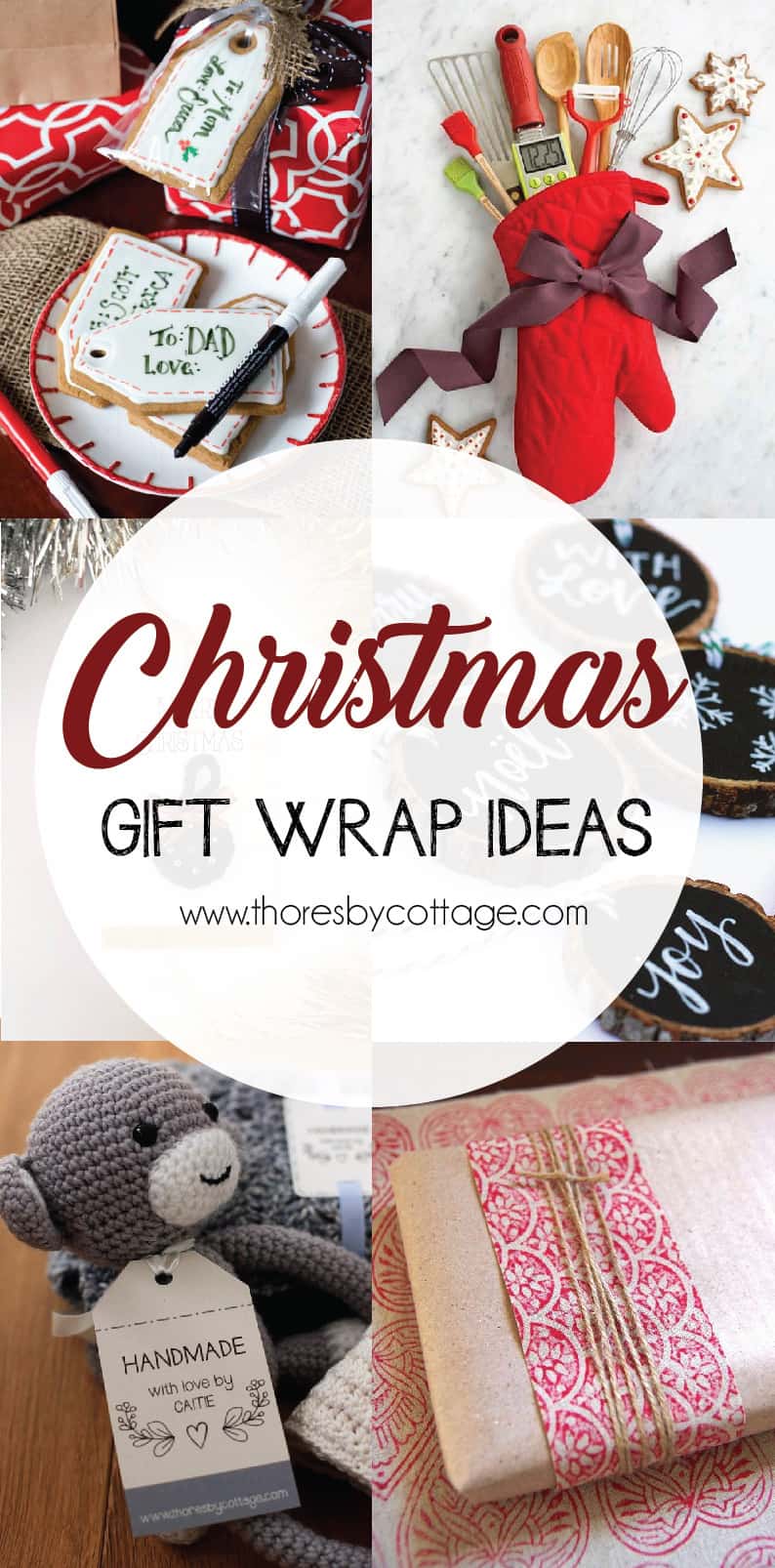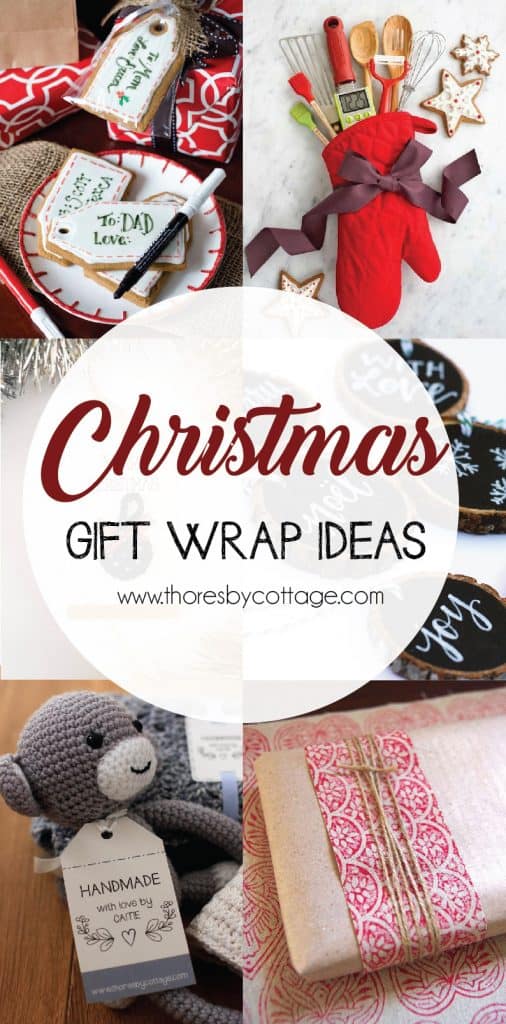 I love wrapping gifts at Christmas time. And it doesn't have to be an expensive task to make your gifts look spectacular. Have a look below for some of my favourite, quick and easy Christmas gift wrapping ideas.
Wooden gift tags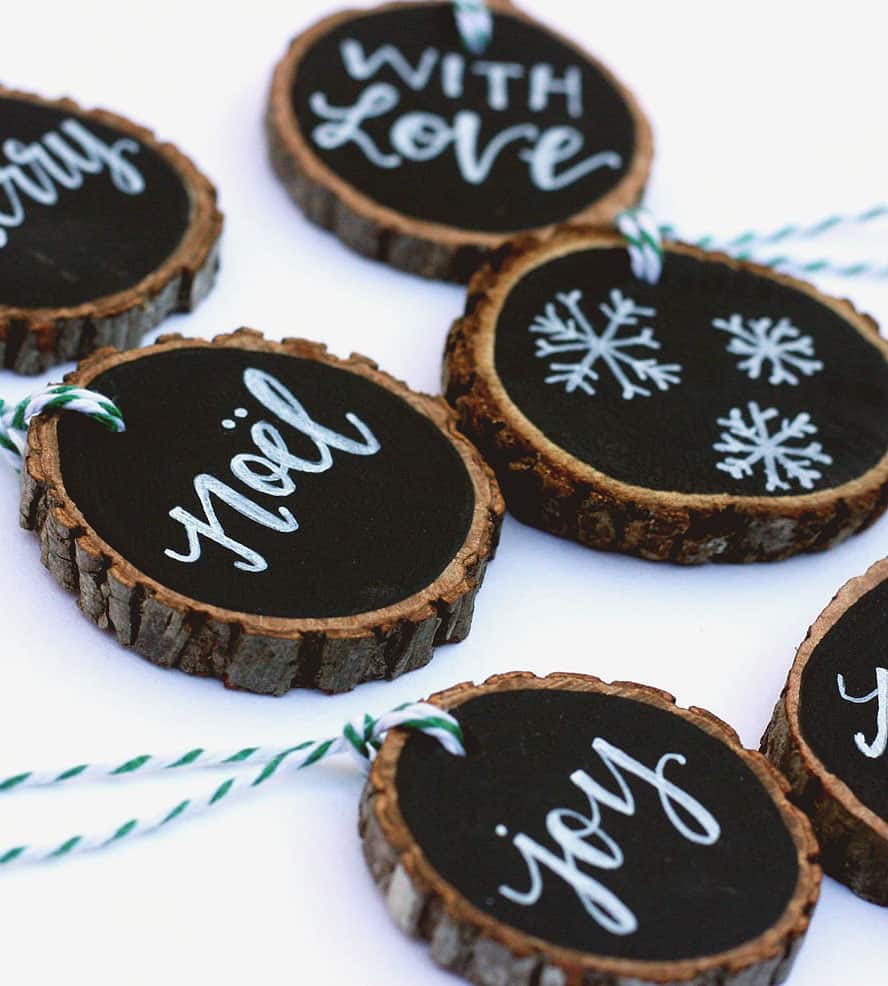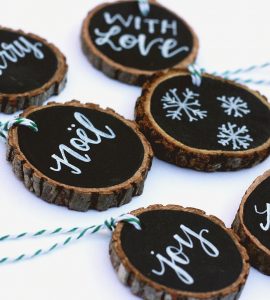 We buy a real Christmas tree each year – I just love the Christmassy smell that it brings to our living room! However, I really don't enjoy throwing the tree away at the end of the festive season… For the sentimental among you, a lovely way to re-purpose an old Christmas tree is to chop the trunk into disks, paint them and turn them into gift tags for the next year! These also make lovely decorations for the tree. Bonus!
Crochet wreath tags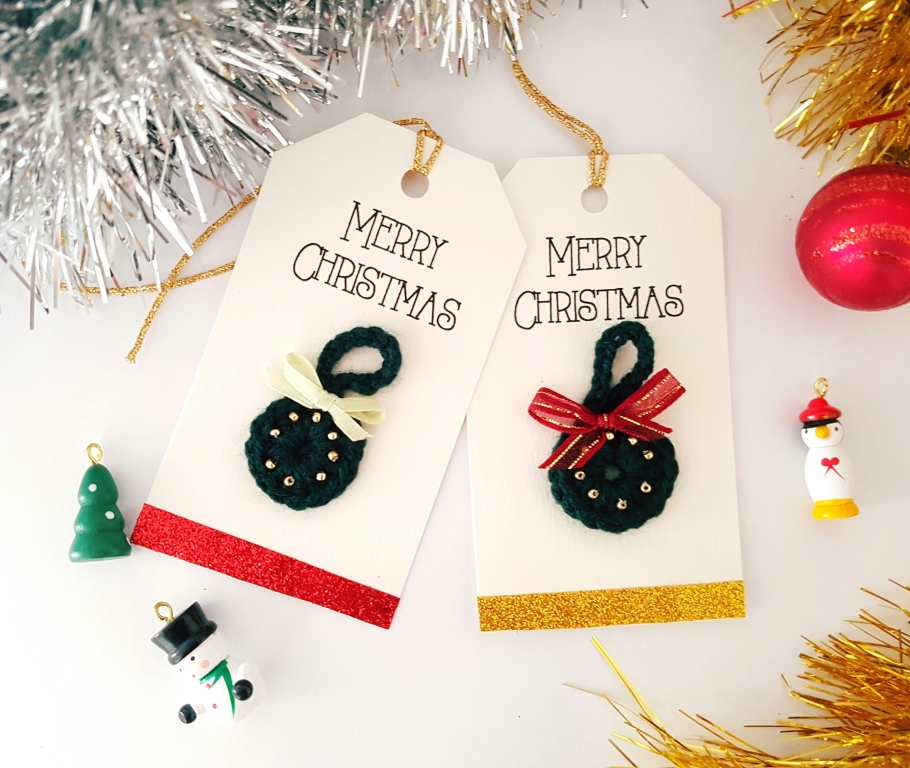 For those of you who crochet, have a look at this free crochet Christmas tag tutorial. These cute little Christmas wreath gift tags are so quick to make. These delightful wreaths can also be removed from the tag and hung on the Christmas tree. Full tutorial and free tag template here.
Popsicle stick tags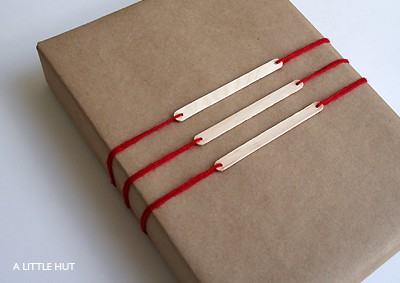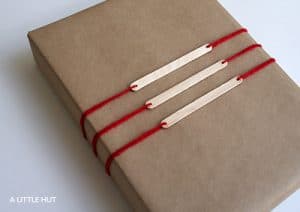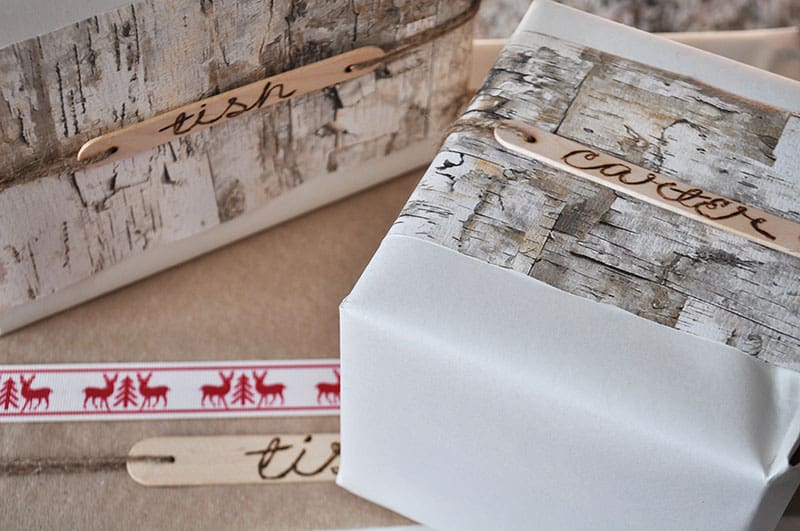 Here is a really cute idea for using popsicle sticks to jazz up a package wrapped up in brown paper. A detailed tutorial can be found here.
Edible gift tags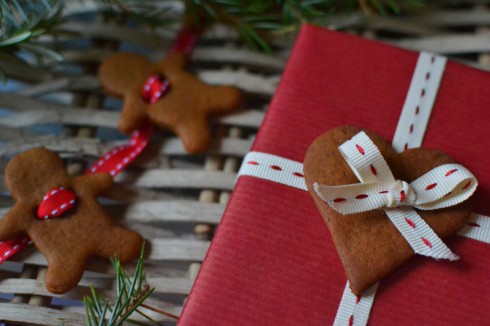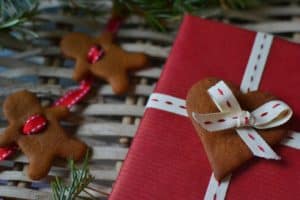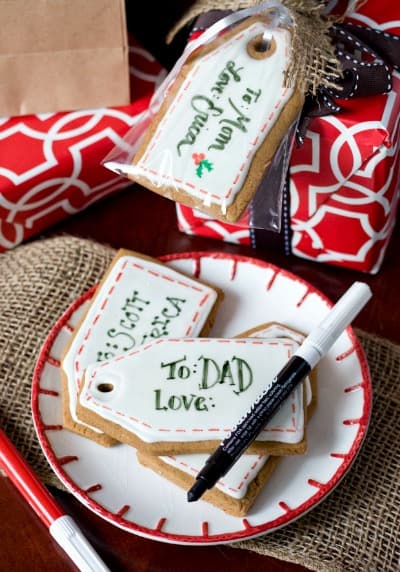 A gift tag you can eat! Need I say more? Gingerbread man tutorial here
Print-at-home, personlized gift tags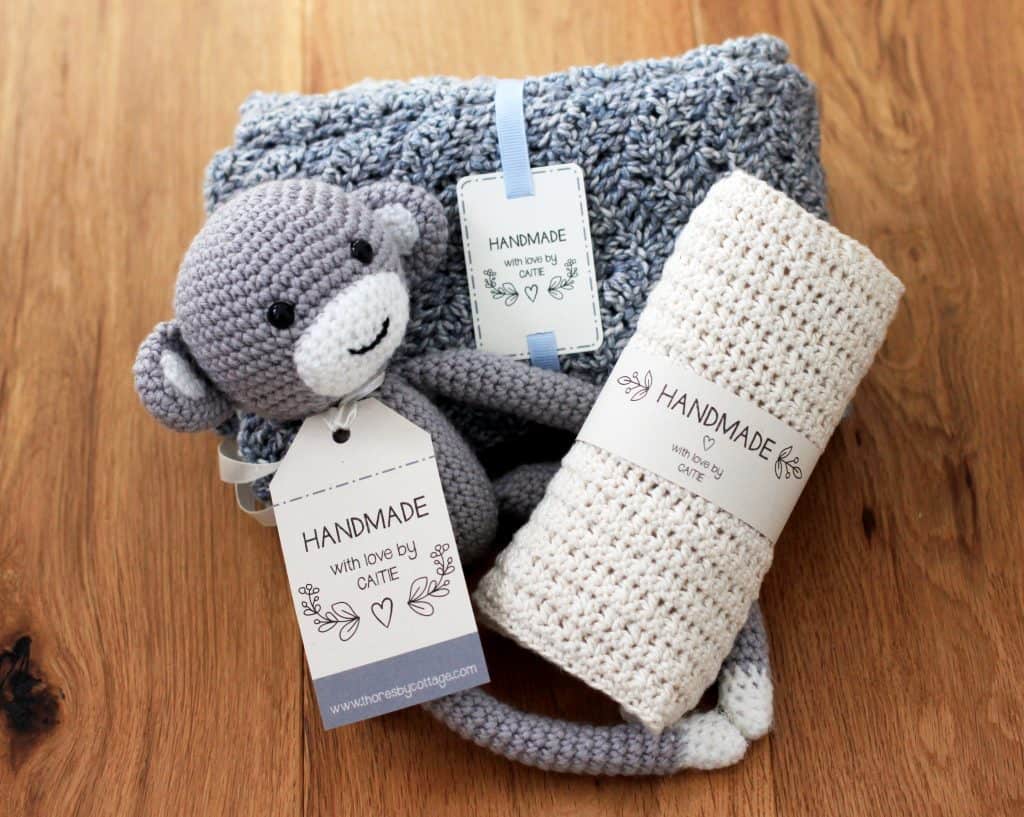 If you have hand made your gift, why not add a final touch by using some print-at-home, personalised labels? Simply choose your preferred colorway, provide your name and any other details, and your custom tag will be emailed to you! You can print them out as many times as you like. A variety of styles are available. (And if you are looking for a pattern for the cute monkey curtain hugger, you can find that here)
Kid friendly wrapping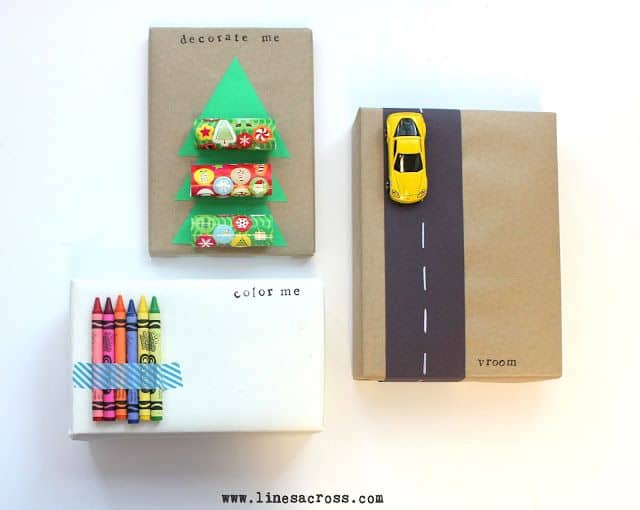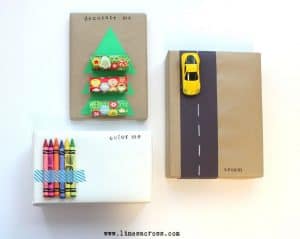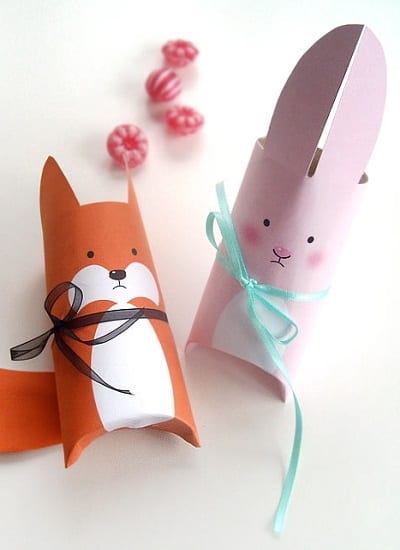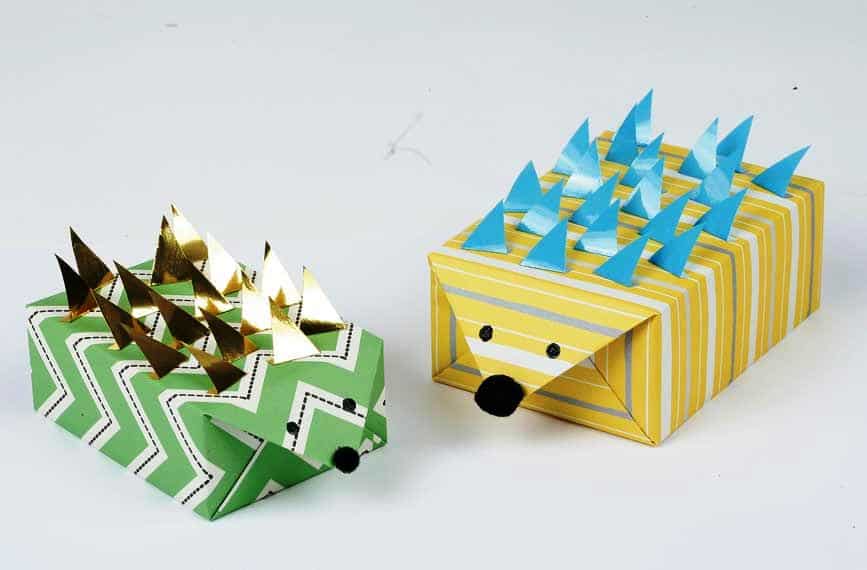 Interactive gift wrap is so enticing for kids! You can go completely wild with this one. Have a look at these creative ideas
Fabric scraps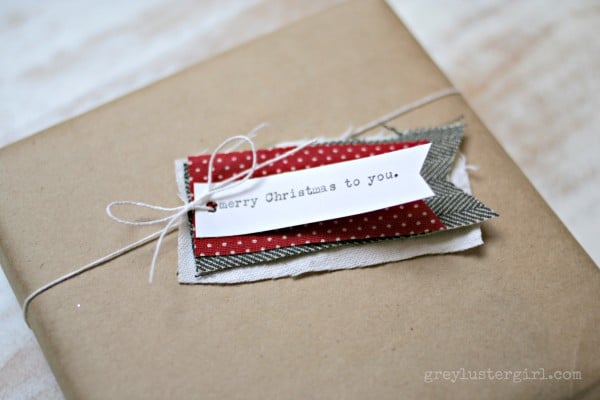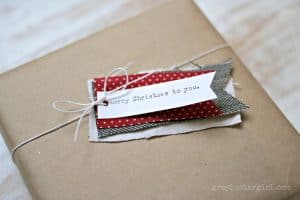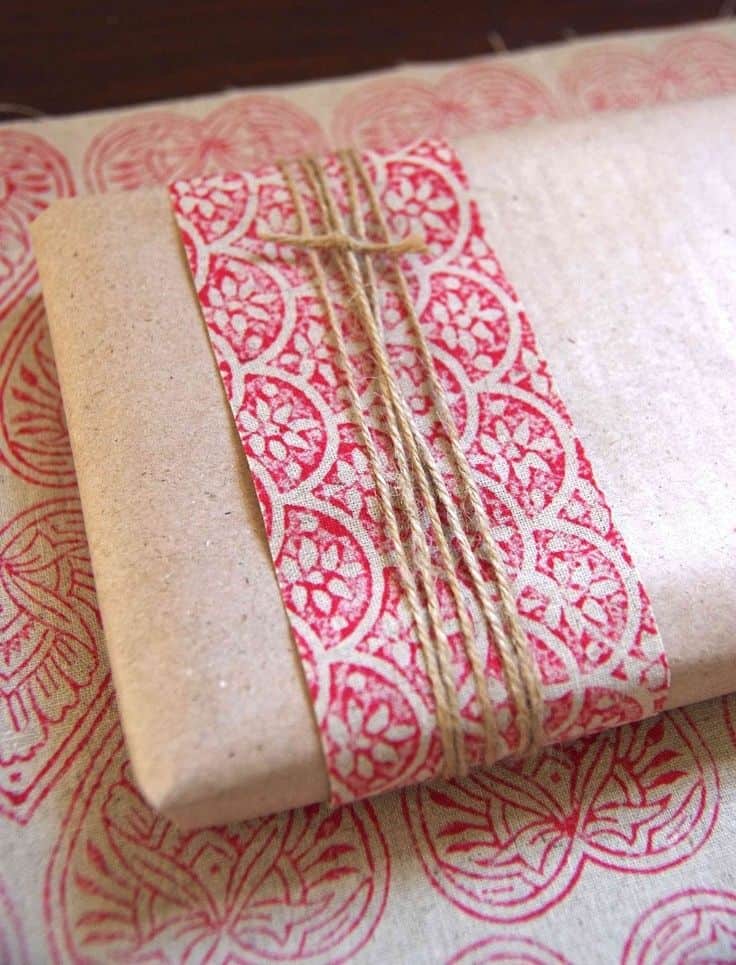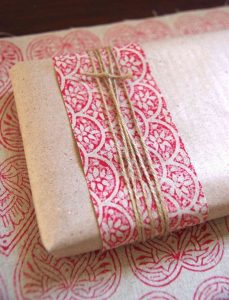 If you are like me, you're bound to have a bunch of fabric or ribbon scraps hidden away with all your craft projects. If not, pop down to your local fabric store and pick up a few Christmas colored scraps from the bargain bin! Layer a few pieces together and add a paper label, or simply wrap a piece of fabric around your gift.
Washi tape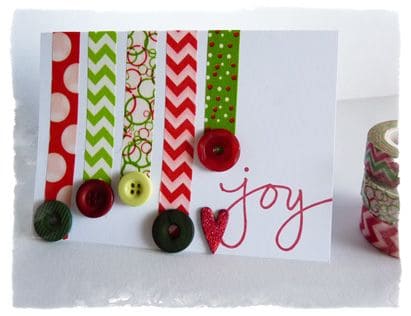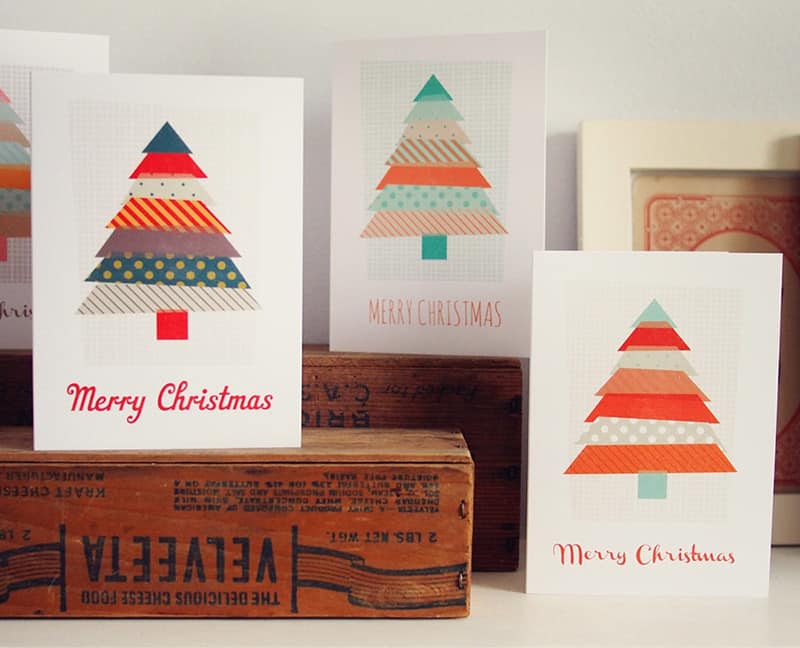 I love washi tape! It comes in a host of different colors and patterns and you can use it to add color and sparkle to just about anything (that's a topic for a whole new blog post!). Have a look at these lovely Chistmas gift wrap ideas using washi tape. Don't have any washi tape around? No problem, make you own! Check out this tutorial
Little gift box – special delivery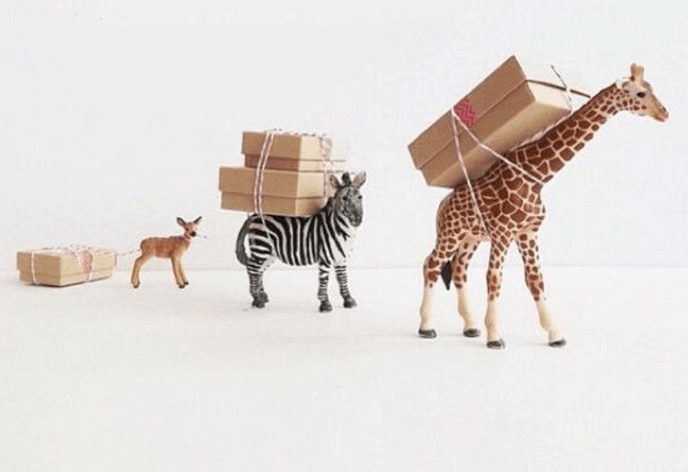 So you have a tiny gift to wrap and there is no space on the box to add a tag or ribbons. Why not organise a "special delivery service" like these animals below.
Alternative wrapping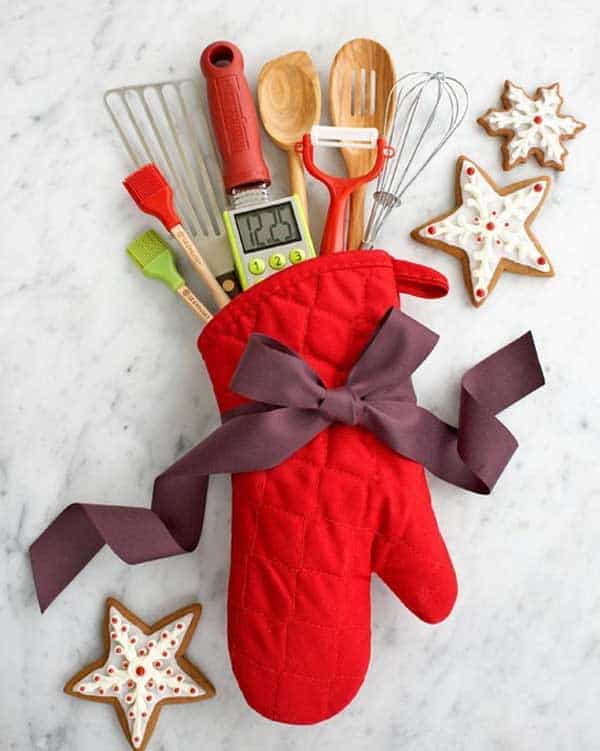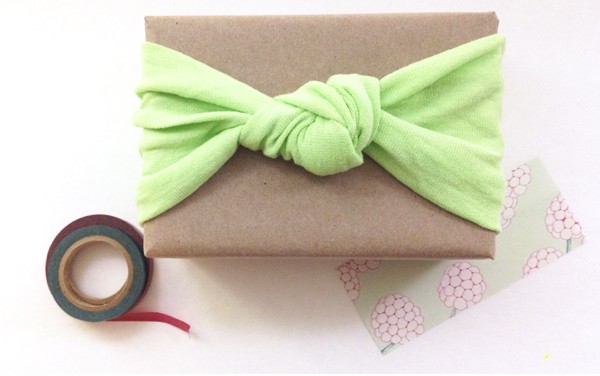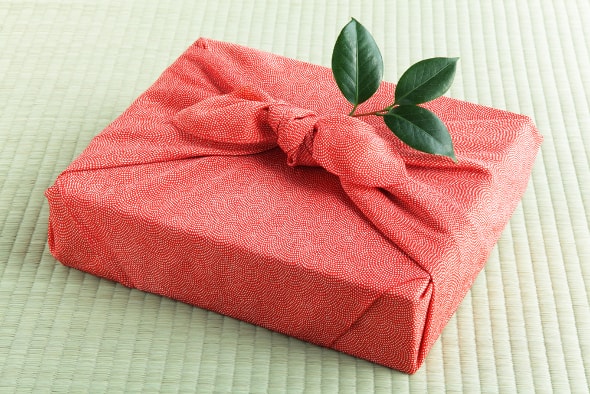 You can also forego paper wrapping paper altogether and use an oven glove (above), an upcycled t-shirt (tutorial here) or wrap your gift in a dishcloth or scarf.
Got any other ideas? I'd love to see them! And that's a wrap!
Merry Christmas everyone
x